Leslie Glass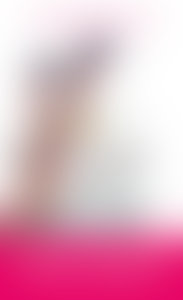 L G
About the Author
What's a nice woman like Leslie Glass doing behind a Detective's desk in a gritty New York City Police precinct? Research!
Acclaimed for crime novels that vibrate with chilling psychological suspense, best-selling author Leslie Glass knows police work from the inside-out. When she's not working on her next book, you might find her at the police firing range at Rodman's Neck. Her intensive research on the front lines has given Glass an intimate knowledge of the twists and turns, procedures and pitfalls of criminal investigation. Her first-hand experience of the day-to-day realities of police work also has given her special insight into the politics, heartaches and conflicts of a New York City cop's life.
Eagerly anticipated by her readers, Leslie Glass' next hardcover release, Tracking Time, will be published by Dutton in Fall 2000. Her current Dutton hardcover, Stealing Time (1999), will be issued as the Signet lead paperback and will be in the stores in February 2000. The four previous releases in her now famous "Time" suspense series: Burning Time (1993), Hanging Time (1995), Loving Time (1996), and Judging Time (1998) are still available in Bantam paperback. Glass's first crime novel about a kidnapping, To Do No Harm, was released in 1990. The Silent Bride is Leslie Glass's first paperback original, published by Onyx in June 2002.
People often ask how Leslie Glass, a non-Chinese who grew up in the Bronx, Martha's Vineyard and New York City, came to write about a Asian American female cop from Queens, but it seems perfectly natural to Glass: "A Chinese couple lived with my family, and I grew up in a Chinese kitchen. It was like having two sets of parents," she says. "And my Chinese parents definitely ruled the roost."
In addition to her passions for law enforcement, the diversity of the American culture, and the Asian-American experience, Glass is also fascinated by psychology. This interest has translated into another main character in her "Time" series: psychiatrist Dr. Jason Frank. "I've always been interested in what drives people to do what they do, and the effect therapy has on their lives," she says. "I created Jason Frank to show how a psychiatrist would approach suspects, and crime, as a counterpoint to the law enforcement strategies used by the police."
She is the founder of the Leslie Glass Foundation, which grants graduate research fellowships in the fields of criminal justice and mental health. Glass is also a public member from New York on the Middle States Commission, the agency that accredits colleges and universities throughout the region. She was recently chosen to serve on the Executive Committee through 2000.
Before embarking on a life in crime, Glass wrote in many formats. At New York magazine she wrote and edited the "Intelligencer" column for the first year of its existence. She has been a frequent contributor of both features and fiction to Cosmopolitan, and her short stories have appeared in Redbook and Women's Own, (Great Britain), and have been widely translated abroad.
In 1976 Doubleday published her first novel, Getting Away With It. Avon followed with the paperback in 1977, which became a Book-of-the-Month Club Alternate. Next came Modern Love published by St. Martins Press (hardcover-1983; paperback-1984) which was optioned for a feature film and translated in six foreign languages.
Glass also has several credits as a playwright. Strokes (1984), was first produced by the American Repertory Theatre in Boston and was rated one on the ten best theatrical events of the year by the Boston Globe. She has also written one-act plays to help people deal with social issues: The Survivors was commissioned by the W.T. Grant Foundation for the prevention of teenage suicide and premiered in 1989. It is produced in high schools and community centers around the country. On The Edge was commissioned by the Junior League of New York to help inner city youth deal with the violence in their lives. It premiered in 1991 at Lincoln Center as part of the Mayor's tribute to the United Nations conference on children.
For Leslie Glass, writing is her life. Her philanthropy and other not-for-profit activities have naturally evolved from her deep involvement in the subjects she writes about. "My research and writing open the door to another world, and I just step through." Leslie has two grown children and lives on Long Island and in New York City.