Shirley Strawberry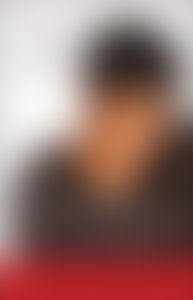 S S
About the Author
Shirley Strawberry is the co-host of the #1 urban radio morning show The Steve Harvey Morning Show. Steve Harvey has said that she has "the best voice in radio." Strawberry started her career in Chicago as co-host of The Doug Banks Show, then was offered a spot on The Beat, KKBT-FM, in Los Angeles. After Radio One purchased the station, she accepted the co-host position for Steve Harvey's new local radio show, which was #1 from 2000 to 2005. The show later moved to New York City, becoming a #1 local show there before becoming nationally syndicated to more than sixty markets, with nearly eight million listeners.

Lyah Beth LeFlore was the writer for the national bestseller I Got Your Back: A Father and Son Keep It Real About Love, Fatherhood, Family, and Friendship, by Eddie and Gerald Levert, and is the author of the novels Last Night a DJ Saved My Life and Wildflowers and for the teen book series The Come Up. She has been a television producer and entertainment executive for more than a decade and has worked for Nickelodeon, Uptown Entertainment, Wolf Films, and Alan Haymon Productions.


From the Hardcover edition.