Tyra Banks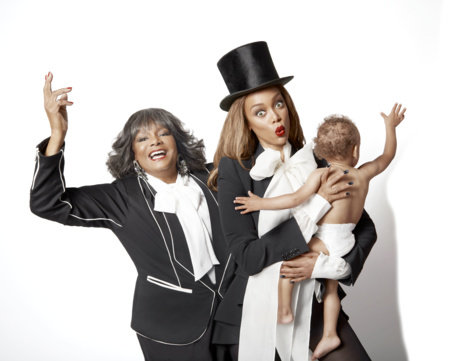 Photo: © Carolyn London
About the Author
Tyra Banks was fifteen years old when she started modeling, the same age as Modelland's Tookie De La Crème. After establishing a supermodel career she could never have dreamed of, Tyra tackled the world of television, creating the hit show America's Next Top Model, which is seen in over 170 countries, and her two-time Emmy-award-winning talk show, The Tyra Show, to become the super businesswoman she always wanted to be. Tyra is a leading voice in empowering girls and is dedicated to expanding the definition of beauty worldwide.
 
Tyra invested five years in conceiving and writing Modelland, her first book of fiction. Her lifelong love of reading and storytelling is deeply embedded in every page. She was born in Los Angeles and lives in New York City.
From the Hardcover edition.