Polly Horvath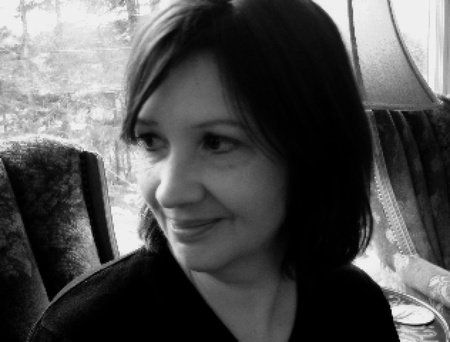 About the Author
I grew up in Kalamazoo, Michigan. My father, John Horvath, was a C.I.A. agent until he was in his forties and married my mother, Betty Ferguson. After that he became a high school biology teacher. My mother wrote picture books, so I remember the excitement around the house about the New York Times special children's book sections, Horn Book reviews, who was getting the Newbery and Caldecott that year. I also learned how to submit a manuscript properly. I taught myself to type when I was in the fifth grade so that I could send my manuscripts out looking professional. Today's children will think this is no big deal because they all learn to type the second they come out of the womb so they can use computers, but when I was growing up, there were no computers and typing was more of a frill and not something you usually picked up in grade school.

When I was in high school the last two years, my German teacher, Mr. Wooden, gave me a passkey to the building and set up a little room in the library, which was to be my office. He suggested I take my courses as independent study and arranged for a coffee pot and typewriter for me. Then he said, "So you want to write, write." And I did. I had a wonderful English teacher, Mr. Smith, who despite being overworked, read masses of things I wrote and commented. I sent out manuscripts. I had an agent. Despite all of this, it wasn't until I was 29 that I had a book published.

While waiting to get published, I became a ballet teacher, went to school in Toronto, moved to New York, taught dance in Montreal, and married. I was pregnant with our first daughter when my editor at the time, Reisa Arnold, at FSG called to say they were publishing my book. We had been rewriting it together for seven years. I don't think I would have that kind of patience now. She probably wouldn't either. I had sent out that manuscript for years. I had a very run down apartment in Montreal before I was married and one wall in the kitchen looked terrible, it was covered in peeling paint and I couldn't afford to repaint it, so I plastered the wall with my rejection slips. Every time one came in I thought, oh great, that will cover this corner perfectly.

After I had our second daughter, my husband, Arnie Keller, became the director of the professional writing program at the University of Victoria and so we moved to British Columbia. Suddenly instead of a white picket fence Midwest town or big cities, I was living on an island in a small, rural community replete with bears and cougars, whales and eagles. This gave me a whole different frame of reference and inspired a different sort of storytelling. Here I wrote The Trolls, The Canning Season, Everything on a Waffle, books that won awards and changed the course of my writing career so that I could afford to write full-time. We acquired a dog and a horse. I began to travel, to speak to schoolchildren in Miami, Washington, D.C., New York, Arizona, Germany, Moosejaw, all kinds of places. I wrote other books. My daughters grew up. I wrote My One Hundred Adventures. I am working on a new book and a few days ago I had an idea for one after that. . . .