Richard Laermer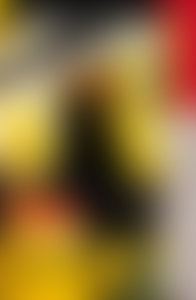 R L
About the Author
Richard Laermer is a longtime media guy. His book series, Native's Guide to New York: Advice With Attitude for People Who Live Here and Visitors We Like (Norton) will be released in June in its fifth edition, 15th anniversary ed.
Laermer's other books, Get On With It, a Gay and Lesbian Guide to the Internet, and Bargain Hunting In Greater New York, have sold, well, a lot. Richard's new book is about the scary world that is our future called trendSpotting for Perigee/Penguin.
Richard was a reporter once too. He wrote for The New York Times, Daily News, USA Today, People, Us, Interview, Newsday, New York Post and — well lots of places! He's always been a media junkie; his words, thoughts and deeds are found all over, in newspapers, magazines, and he gets a lot of reviews and features on CNN, LA Times, the Today Show, MSNBC, Good Day New York, Public Radio and Bloomberg, as well as dozens of other TV, radio and on-line venues.
Richard is well known to radio audiences as the 'Guerilla Consumer,' appearing regularly on Public Radio's Marketplace program, explaining trends to smart consumers who know the way to vote is with your pocketbook!
Despite the non-stop interviews and furious typing frenzies (if in earshot, he'll tell you what it's like to be the City's, if not the world's, fastest typist, and definitely the nation's fastest THUMB typist) Richard has a day job. Eleven years ago this month, he founded RLM Public Relations, Inc., www.rlmPR.com, an innovative media relations company specializing in publicizing publishing, online, pharma, tech, and divisions of large corporations- largely by successfully taking advantage of current (what he's pinned as emerging) trends — and the culture we can't help but notice around us.
RLM is notorious for having launched Kozmo.com, HBO.com and "Sopranos" site, BigStar, Politics.com, SonicNet, Word.com, U-magic, SesameStreet Online, Space.com, Rare Medium, E-Candy, LowerMyBills, The Flatiron Pervasive Fund, Thin Air Apps, FeedRoom, Concrete Media, GirlsonFilm, Bolt, and other profound Web and mid-tech firms.
But not all interactive. RLM has also represented lots of non-Web companies such as FitLinxx Fitness, FieldWorks Rugged computer and one of the firm's first success stories, Lumatec, the Texas-based makers of the NiteOwl book light. Oh and let's not forget the British juggling firm More Balls Than Most (front-page WSJ and magazines in every city and nation). The firm had quite a huge media success in '01 with SportBrain, the first wearable item to chart everyday movement as exercise! Fortune, Oprah, Rosie, New York Times, Us, Sports Illustrated, Rolling Stone, and hundreds of other outlets featured this thing over the last years.
RLM was the PR firm for I-Village's Armchair Millionaire site; Investorama; Flatiron Partners; Cognitive Arts; and oh boy are they well known for having launched fucked company and Nerve Magazine, two wildly overexposed sites.
RLM current represents, among others, E*TRADE Financial, Barnes & Noble, Allergan., Mandalay Pictures (Peter Guber), Reed Expo, Audible.com, and the book trendSpotting, one of our favorite clients….
The firm's expertise is the basis for Richard Laermer's next book, due out in late 2002, titled Full Frontal PR: Getting People Talking About You, Your Business, or Your Product, from Bloomberg Press.
Richard is on the board of angelwish.org, a charity that helps kids with HIV, and is an advisor to Gift Of New York, a Bronfman charity for victim families of 9-11.