Ludwig Bemelmans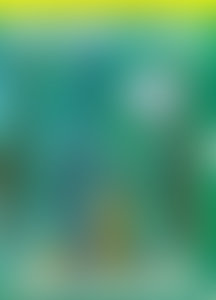 L B
About the Author
Ludwig Bemelmans (April 27, 1898-October 1, 1962), Austro-American essayist, humorist, novelist, artist, and author of books for children, was born in Meran, in the Tyrol, in territory that was then Austrian and is now Italian. When he was eight his parents divorced (his father had been a painter of somewhat irregular habits) and his mother took him to live with her family in Regensburg, Germany. A rebellious child, he was enrolled in various schools and private academies and failed at most of them. Not knowing what else to do with him, his family apprenticed him in 1912 to an uncle who owned a number of hotels in the Tyrol. For the next two years he worked at, and was dismissed from, most of these establishments. After supposedly shooting and almost killing a waiter he was given a choice: reform school or emigration to America. He chose the latter and in 1914 arrived in New York with letters of introduction to managers of several large hotels. Having worked his way up to a position as a waiter at the Ritz-Carlton, he left to enlist in the United States Army in 1917. Bemelmans worked at home with German-speaking recruits and as a guard in military hospitals (an experience recounted in My War with the United States), became naturalized in 1918, and returned to the hotel and restaurant business in New York the following year. Eventually he opened his own restaurant; only in 1934 did he turn to writing, at the suggestion of a friend in publishing who, noticing the whimsical paintings with which he covered the walls of his apartment, urged him to undertake a children's book.
Hansi, the first of Bemelmans' fifteen books for children, beguiled most reviewers with its simple watercolor illustrations and nostalgic story of two children and their dog in the Austrian Tyrol. His greatest success, however, was Madeline, a rhymed picture book about a Parisian schoolgirl who becomes the envy of her classmates when her appendix is removed. Indeed, the Madeline books, of which there were five, remain the work that Bemelmans is primarily remembered for. The inspired amateurishness of the illustrations and the sophisticated doggerel verses have been an influence on later juvenile literature. Madeline's Rescue, the second book in the series, was awarded the Caldecott Medal in 1953.
Bemelmans's first book for adults, My War with the United States, was actually his translation of the diary he had kept during his World War I service. As most of his books did, it struck critics as fresh, witty, and irreverent, although it was not without intimations of cruelty and madness (notably in the scenes touching on the horrors of military hospitals). "Bemelmans writes of his extraordinary adventures with a child's eye, a lyric detachment and a certain naive curiosity that appropriately accompanies his personal story," wrote a reviewer in the New York Herald Tribune. "His book is unconventional but wiser than his light mood suggests at first sight."
Bemelmans claimed to have no imagination, and all his books were the more or less direct product of his experience. He described his life as a restaurateur in Life Class and Hotel Splendide, his travels to Ecuador and Italy in The Donkey Inside and Italian Holiday, and his stint as a Hollywood screenwriter in the novel Dirty Eddie. At the time of his death he was working on the story of his childhood. Bemelmans was a genial satirist and lover of life, but a serious intent often underlay his humor, especially in his novels. A case in point is Blue Danube, a fanciful story set on an island of the Danube, the comedy of which is very much clouded by the appearance of a band of odious Nazis. Blue Danube was not Bemelmans at his best–"the sentimental Bemelmans," wrote A. J. Liebling in the New Yorker, "is in the ascendant again"–but it did demonstrate his awareness of the proximity of comedy and tragedy. A somewhat more successful novel was Now I Lay Me Down to Sleep, concerning the unusual journey of an elderly Ecuadoran general from his villa in Biarritz to his home in South America. It too had a point to make, but did so with a more characteristic deftness. It was, wrote another New Yorker critic, "a satire which manages to be not only brashly funny but a subtle statement about human behavior in its more futile aspects."
From the time of his marriage to Madeline Freund in 1935 (they had one daughter, Barbara) until his death in New York of pancreatic cancer, Bemelmans traveled, painted, dined in the elegant restaurants that he loved, and generally wrote a book or two a year. He was a contributor to Town and Country, Horizon, and the New Yorker, for the last of which he did many cover illustrations. In later years Bemelmans considered himself a painter first and a writer second, and his work was shown in several New York galleries. Reviewing his posthumous novel, the comic love story The Street Where the Heart Lies, Burling Lowrey in Saturday Review called Bemelmans "a superb craftsman with a sure eye for atmospheric detail and a supremely accurate ear for the speech of Adult Innocents madly in love with the unattainable.. . .He was a complete original, with an absolutely unique temperament and view toward the world."
Selected Works:
General nonfiction—My War with the United States, 1937; Life Class 1938; Small Beer, 1939; Hotel Splendide, 1941; I Love You, I Love You, I Love You, 1942; Hotel Bemelmans, 1946; My Life in Art, 1958.
Travel—The Donkey Inside, 1941; The Best of Times: An Account of Europe Revisited, 1948; How to Travel Incognito, 1952; Italian Holiday, 1961; On Board Noah's Ark, 1962.
Novels—Now I Lay Me Down to Sleep, 1943; The Blue Danube, 1945; Dirty Eddie, 1947; The Eye of God, 1949; The Woman of My Life, 1957; Are You Hungry, Are You Cold, 1960; The Street Where the Heart Lies, 1963.
Biography—To the One I Love the Best, 1955.
Juvenile—Hansi, 1934; The Golden Basket, 1936; The Castle Number Nine, 1937; Quito Express, 1938; Madeline, 1939; Fifi, 1940; Rosebud, 1942; Sunshine: A Story about the City of New York, 1950; The Happy Place, 1952; Madeline's Rescue, 1953; The High World, 1954; Parsley, 1955; Madeline and the Bad Hat, 1956; Madeline and the Gypsies, 1959; Madeline in London, 1961.