Kerry Milliron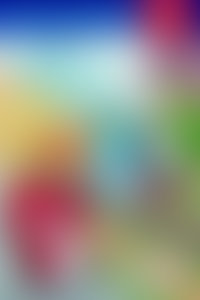 K M
About the Author
About the Illustrator:
Jar Jar Binks artist Ken Steacy is a Canadian Air Force brat who decided at age eleven to become a professional comic book artist. He pursued this intent until the magic moment occurred in 1974 with the publication of Super Student, a two page strip that he wrote, penciled, inked and lettered. This holistic approach has been a hallmark of his work ever since, true to his belief that specialization is for insects, not artists.

He studied film and video as analogies to the sequential narrative at the Ontario College of Art, but drove his profs crazy by turning in comic strips instead of film or video. They finally figured out what he was up to and awarded him a pile of scholarships, including the Lieut. Governor's medal. Since then he has written and illustrated the exploits of practically every popular character you could name, including Astro Boy, Batman, Ironman, Spiderman, and Superman. His four major works in print are: The Sacred & the Profane (co-authored by Dean Motter), Night and the Enemy (stories by Harlan Ellison), Megapowers (written by physicist Jack Weyland) and Tempus Fugitive (which he did all by himself).

Ken spent two intense years at Sanctuary Woods Multimedia creating, producing, directing and illustrating The Awesome Adventures of Victor Vector & Yondo, an interactive CD-ROM series for kids. He later produced a three issue comic book mini-series chronicling the further adventures of VV&Y in print.

He is currently working with Lucasfilm, Random House and Chronicle Books producing stories and computer-rendered illustrations for children's books. He is very happily married to sculptor Joan Steacy and they have two terrific kids, Alex and Raymond.