Bob Schieffer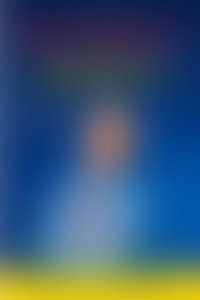 B S
About the Author
Bob Schieffer, broadcast journalism's most experienced Washington reporter, has been anchor and moderator of Face the Nation, CBS News's Sunday public affairs broadcast, since May 1991.  He also serves as CBS News's chief Washington correspondent.
Schieffer has covered Washington for CBS for more than thirty years and is one of the few broadcast or print journalists to have worked all four major beats in the nation's capital—the White House, the Pentagon, the State Department, and Capitol Hill.  He has been chief Washington correspondent since 1982 and Congressional correspondent since 1989.  He has covered every Presidential campaign and every national political convention since 1972 and has interviewed every President and Presidential candidate since the Presidency of Richard Nixon. 
He has won virtually every award in broadcast journalism, including six Emmys and two Sigma Delta Chi Awards.  His induction into the Broadcasting and Cable Hall of Fame on November 11, 2002, marks the fourth time in 2002 he has been honored by a national organization.  Earlier in the year, the Anti-Defamation League chose Schieffer as the recipient of the prestigious Hubert Humphrey First Amendment Award.  Because of his reporting on 9/11, the New York based Respect for Law Alliance Inc. selected him as recipient of its annual award for outstanding journalists, and the National Press Foundation named him "Broadcaster of the Year." 
Schieffer has been a principal anchor for CBS News since 1973, when he was named anchor of the CBS Sunday Night News.  In August 1996, he stepped down as anchor of the Saturday edition of the CBS Evening News, a post he held for twenty years.  He and his colleague, Dan Rather, now stand as the only two twenty-year anchors of a regularly scheduled network news broadcast.
Schieffer joined CBS in 1969.  His first beat was the Pentagon during the Nixon Administration.  He went on to cover defense for five years before replacing Dan Rather as the White House correspondent when Nixon resigned in 1974.  He covered the Ford White House and Jimmy Carter's first two years there, and then was named anchor of the CBS Morning News. 
Prior to joining CBS, Schieffer had been a reporter on the Fort Worth Star-Telegram, the newspaper in the town where he grew up, and later served for two years as the news anchor at WBAP-TV, the NBC outlet in Fort Worth-Dallas.  During his days at the Star-Telegram, he became the first reporter from a metropolitan Texas newspaper to report from Vietnam. 
Schieffer, an Air Force veteran, began his professional career in 1957 at a small radio station in Fort Worth while still a student at Texas Christian University, where he received a B.A. in journalism and English in 1959.  In addition to This Just In, he is the author of numerous articles and coauthor of The Acting President, a book about the Reagan Administration published in 1989.   
Schieffer was born February 25, 1937, in Austin, Texas.  He and his wife reside in Washington, D.C.  They have two daughters.