Tom Feelings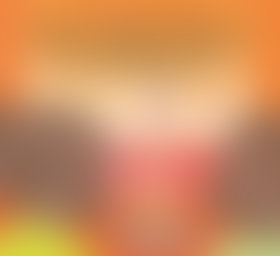 T F
About the Author
"When I am asked what kind of work I do, my answer is that I am astoryteller in picture form, who tries to reflect and interpret thelives and experiences of the people who gave me life. When I am askedwho I am, I say I am an African who was born in America. Both answersconnect me specifically with my past and present…therefore I bring tomy art a quality which is rooted in the culture of Africa…and expandedby the experience of being black in America. I use the vehicle of 'fineart' and 'illustration' as a viable expression of form, yet strivingalways to do this from an African perspective, an African world view,and above all to tell the African story; this is my content. Thestruggle to create artwork, as well as to live creatively under anyconditions and survive (like my ancestors), embodies my particularheritage in America."

Born in the Bedford-Stuyvesant section of Brooklyn, NewYork, Tom Feelings attended the George Westinghouse Vocational HighSchool where he majored in Art. After graduation, he received ascholarship to the Cartoonists' and Illustrators' School which heattended for two years. Joining the Air Force in 1953, he was stationedin London, England, where he worked in the graphics division of theThird Air Force as a staff artist. From 1959 until 1964 he worked as afreelance artist while attending The School of Visual Arts in New York. During this freelance period, his primary subjects were drawn from theAfrican American people of his community. He traveled to the South in1961 to draw the people of black rural communities and some of thesedrawings were published in Look magazine as part of a featureentitled "The Negro in the U.S." In 1964, he traveledto Ghana, where he spent two years working both as an illustrator forthe African Review Magazine and for Ghana's governmentpublishing house, teaching illustration. Returning to the United Statesin 1966, he continued to concentrate on illustrating books with Africanand African-American themes. Julius Lester's To Be A Slave,published by Dial and illustrated by Mr. Feelings, was chosen as a 1969Newbery Honor Book — the first time a black author received this award. From 1971 to 1974, Mr. Feelings lived in Guyana, South America, workingas a teacher and consultant for the Ministry of Education, trainingyoung artists in textbook illustration.Tom Feelings has receivednumerous awards for his art in books. In 1972, he was the first AfricanAmerican artist to win a Caldecott Honor Award forMoja Means One: A Swahili Counting Book and in 1975 hewon a second Caldecott Honor Award for Jambo Means Hello: ASwahili Alphabet Book, both written by Muriel Feelings. Jambo Means Hello also won the prestigious BienaleIllustrations Bratislava Award and received a nomination for theAmerican Book Award in 1982. Something On My Mind wonthe Coretta Scott King Award in 1978, and in 1994 he won his secondCoretta Scott King Award for Soul Looks Back In Wonder.ForDaydreamers, with poems by Eloise Greenfield, hereceived a Coretta Scott King Honor Award. Mr. Feelings alsoillustrated Now Sheba Sings The Song, written by MayaAngelou. The School of Visual Arts in New York recognized him with itsOutstanding Achievement Award in 1974. He has received eightCertificates of Merit from the Society of Illustrators, and the NationalEndowment for the Arts awarded him a Visual Artists Fellowship Grant in1982. Collectors such asMaya Angelou, Roberta Flack and Cicely Tyson have paintings by Mr.Feelings in their private collections.

In the mid-ninties Mr. Feelings moved to Columbia, South Carolina where he taught art at the University of South Carolina. It was during that time he published perhaps his best known work, The Middle Passage, a powerful depiction of the slave trade, which won the 1996 Coretta Scott King Award. Mr. Feelings was working on finishing his last picture book, I Saw Your Face, a collaboration with the poet Kwame Dawes, not long before his death in 2003.


Books illustrated by Tom Feelings Soul Looks Back In Wonder
After completing the stunning art for Soul Looks Back inWonder, Tom Feelings approached stellar authors Maya Angelou,Margaret Walker, Walter Dean Myers, Lucille Clifton, Haki R. Madhubuti,and Eugene B. Redmond, among others. They wrote poems by Feelings's artto pass on the heritage of strength, beauty, and creativity to today'sAfrican Americans — especially young people. (ISBN: 0-8037-1001-1,$15.99, 1993)Daydreamers
byEloise Greenfield
Poetry and portraits of young blackchildren reveal all the beauty in children's wishes, yearnings andmemories. (ISBN: 0-14-054624-3, $4.99, 1981)NowSheba Sings the Song
by Maya Angelou
"Striking inits very simplicity, this celebration of black women, is suggested formost high school and YA collections."Booklist (ISBN: 0-452-27143-6, $11.95, 1987)Moja Means One: A Swahili Counting Book
by MurielFeelings
"Primarily a Swahili counting book, Moja Means Oneis also meant to be a gift of heritage, a glimpse at what is uniqueabout East Africa." School Library Journal (ISBN:0-14-054662-6, $4.99, 1971)Jambo MeansHello: A Swahili Alphabet Book
by Muriel Feelings
"Thebeautiful vision of African life in the text merely hints of thecommunity breathtakingly captured in the illustrations…The space hasbeen filled with monumental figures that glorify the power and beauty ofman." The Horn Book (ISBN: 0-8037-4346-7, $15.99, 1971)Something On My Mind
by Nikki Grimes
"Prosepoems express the fear, hope, and yearning of black children in notedillustrator Feelings's portraits with a one of sensitive realism that ismaintained throughout." School Library Journal (ISBN:0-14-054705-3, $4.99, 1978)To Be a Slaveby Julius Lester
"Julius Lester has assembled from the words ofslaves and his own pointed but unobtrusive commentary one of the mostpowerful documents to appear in children's literature." SchoolLibrary Journal (ISBN: 0-8037-8955-6, $15.99, 1968)

copyright © 2000 by Penguin Putnam Books for Young Readers. All rights reserved.