Rick Riordan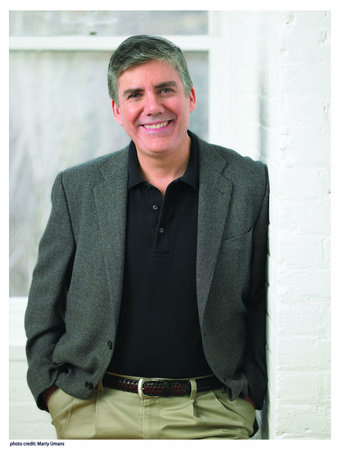 Photo: © Martin Umans
About the Author
Rick Riordan is the author of the #1 New York Times bestselling Percy Jackson and the Olympians series and The Heroes of Olympus Series for children and the multi-award-winning Tres Navarre mystery series for adults.

For fifteen years, Rick taught English and history at public and private middle schools in the San Francisco Bay Area and in Texas. In 2002, Saint Mary's Hall honored him with the school's first Master Teacher Award.

His adult fiction has won the top three national awards in the mystery genre – the Edgar, the Anthony and the Shamus.

His first Percy Jackson book The Lightning Thief was a New York Times Notable Book for 2005. The Sea of Monsters was a Child Magazine Best Book for Children for 2006 and a national bestseller. The third title, The Titan's Curse, made the series a #1 New York Times bestseller, and the fourth title, The Battle of the Labyrinth, had a first printing of one million copies. The series concluded with The Last Olympian, which was also a major national bestseller. 

Rick Riordan now writes full-time. He lives in Boston with his wife and two sons.

*******************************
Rick Riordan es el autor de la serie de libros para niños Percy Jackson, bestseller número uno deThe New York Times, así como la galardonada serie de misterio Tres Navarre para adultos. Durante quince años, Riordan enseñó inglés e historia en escuelas secundarias en San Francisco y Texas. Actualmente vive en Boston con su esposa y sus hijos.