Lavyrle Spencer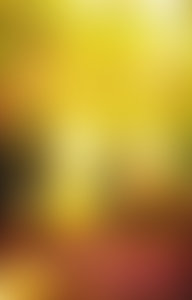 L S
About the Author
LaVyrle Spencer was born in Minnesota, where she attended high school and met and married her high school sweetheart, Dan Spencer — a decision she calls the wisest choice of her life.

Although she showed a flair for writing during high school, LaVyrle didn't begin her first novel until she was in her thirties, working as a teacher's aide at Osseo Junior High School. Spencer decided to try transferring to paper a recurring dream she was having about a story based on her grandmother's lifestyle on a Minnesota farm. She awoke at 4:00 a.m. one morning, and as Spencer recalls, "you think that you can do anything at 4:00 a.m. I wrote the first half a page in a three-ring notebook with a ball-point pen." She finished that first novel, The Fulfillment, and it was published in 1979.

LaVyrle Spencer could be a character in one of her own bestselling novels, as she has experienced as much love, pain, and bliss as any of her characters. And like her heroines she is a charming mix of fire and warmth, strength, savvy and soft-heartedness. Her books are family love stories, and the characters in her novels aren't perfect, they are real people with real problems. Before they live happily ever after they must overcome some sort of adversity — pregnancy, divorce, a lengthy separation, the loss of a loved one — and then undergo a catharsis. Along the way there are moments of anger, happiness and self-revelation. The stories center on themes of abiding love, family ties and strength in difficult times. According to Spencer, "the trademark of my books is mending relationships, showing people how to mend relationships."

Whether set in the Old West of the 1880s, or today, in suburban Minnesota, opening a Spencer novel means seeing love in a new light, and meeting characters so real it's all you can do not to climb into the pages yourself.

In the last 12 years, LaVyrle Spencer has written 12 New York Times Bestsellers. Her books have been sold to book clubs both here and abroad, and have been published around the world. Condensed versions of many of her novels have appeared in Reader's Digest and Good Housekeeping magazine.

In a television deal that Publishers Weekly called "precedent-setting," CBS-TV is now producing two of Spencer's books for television movies, with an option on a third. Home Song, the first book produced by CBS-TV, starring Lee Horsley, Polly Draper, and Deborah Raffin, aired this past April 1996 to high praise. And in July the filming started on Family Blessings. That production stars Lynda Carter, and will be directed by Deborah Raffin and Nina Foch. The network also bought the rights to first look at 11 other Spencer novels, as well as pre-cable broadcast rights to the theatrical film of her book Morning Glory.

LaVyrle Spencer has already made the leap from page to screen, as two of her books have been made into movies. Spencer's first novel, The Fulfillment, was turned into a CBS-TV movie starring Cheryl Ladd, and Morning Glory, which Spencer wrote in 1989, was released as a major motion picture under the same title, starring Deborah Raffin and Christopher Reeve. LaVyrle and Dan appear as extras in the film.

LaVyrle and Dan Spencer live in a beautiful Victorian house in Stillwater, Minnesota, and the Spencers often escape to their rustic log cabin deep in the Minnesota woods. LaVyrle's hobbies include gardening, travel, gourmet cooking, entertaining, playing bass guitar and the electronic piano, photography, and observing nature.