Lara M. Zeises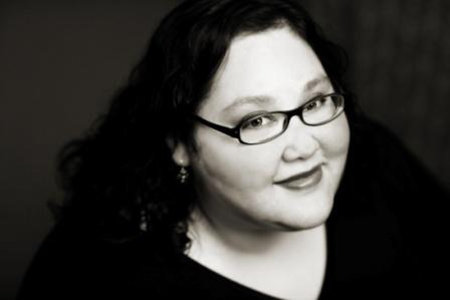 Photo: © Laura Novak of Novak Photography
About the Author
If you've been to http://www.zeisgeist.com, my Web site, and/or http://zeisgeist.livejournal.com, my blog, you already know that I'm a total pop culture junkie. That, and a dork. In keeping with this tradition (of both pop culture junkiedom and dorkhood), I thought I'd take this opportunity to answer the three questions I ask the members of the Girlfriend's Cyber Circuit, a ring of female authors who virtually "tour" each other's blogs.

What are your Top 10 Desert Island Discs?

Alphabetical by artist (because I'm also a nerd in addition to being a dork):

Tori Amos, Little Earthquakes
Barenaked Ladies, Gordon
The Beastie Boys, Paul's Boutique
Belle & Sebastian, If You're Feeling Sinister
Jeff Buckley, Grace
Eels, Souljacker
The Magnetic Fields, 69 Love Songs (box set)
No Doubt, Return of Saturn
Liz Phair, Exile in Guyville
Rilo Kiley, Execution of All Things

What are your seven dream Jeopardy! categories?

1.Useless TV Trivia
2.Coffee: Nectar of the Gods
3.Rhymes with "Oodle"
4.The Films of Savage Steve Holland
5.The Wisdom of Lloyd Dobbler
6.Emotionally Unavailable Boys
7.All About Alton Brown

If you could live inside any television show, which would you choose and why?

This is a toughie. My first instinct is Veronica Mars, but Neptune is in California and I'm not a huge fan of hot weather. Location is also why I can't choose a show like Felicity (I'm metaphorically allergic to New York City). So I'll have to go with Gilmore Girls, since I'm all about Stars Hollow and that quick-quipping, quirky-but-lovable mother-daughter duo.






ABOUT THE AUTHOR
"In my opinion, there is no better audience to write for [than young adults]. Perhaps this is because, no matter how old I get, I feel like I live in a state of arrested adolescence. Or maybe it's just because the issues that most teenagers deal with don't go away once you turn 20–if anything, they only intensify and grow bigger." –Lara M. Zeises

Lara M. Zeises is the author of three novels for young adults: Bringing Up the Bones, an honor book for the 2001 Delacorte Press Prize Competition; Contents Under Pressure, a 2006 IRA Young Adult Choices selection; and Anyone but You, a Teen People Top 10 Pick. She lives in Delaware, where she grew up, and is a devoted mom to her fur child, Scout, the cutest Schnoodle who ever lived.