Cornelia Funke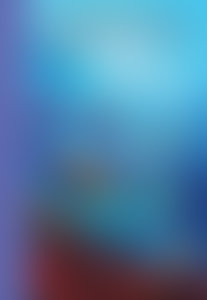 C F
About the Author
Cornelia Funke was born in 1958 in Dorsten, Westphalia, Germany. Following a post-graduate course in book illustration at the Hamburg State College of Design, Cornelia worked as a designer and illustrator of children's books. But disappointment in the way some of the stories were told, combined with her desire to draw fantastic creatures and magical worlds, inspired her to write her own stories. At the age of 35 Cornelia realized her true love of storytelling and became a full-time writer. She has since written more than 40 books, ranging from illustrated titles and short novels for young readers.

Thanks to a young German girl living in Britain, Funke was brought to the attention of Barry Cunningham, Publisher and Managing Director of the Chicken House, now an imprint of Scholastic. When the little girl demanded to know why her favorite author's books were not available in English, Cunningham set about the task of tracking down Funke's latest title at that time, Herr der Diebe. He published its English translation, The Thief Lord, and it immediately entered the New York Times bestseller list, where it climbed to the #2 position and spent more than twenty-five weeks. It also appeared on the USA Today bestseller list and won the prestigious Mildred L. Batchelder Award for the best translated children's book of the year; the Book Sense Book of the Year Award; and many other accolades.

Funke followed up The Thief Lord with a string of enormously successful novels. Inkheart, the first title in her acclaimed trilogy, has been adapted into a major motion picture starring Brendan Fraser, Paul Bettany, and Oscar-winner Helen Mirren. Both Inkheart and the other two novels in the trilogy Inkspell, and Inkdeath spent months on the New York Times bestseller list and garnered numerous awards. For younger readers, Funke has also written the popular Ghosthunter series, Igraine the Brave, and When Santa Fell to Earth.

The author lives with her family in Los Angeles, California, (her family moved from Hamburg, Germany in 2005 to have greater involvement in the making of the Inkheart movie).