Diane Dillon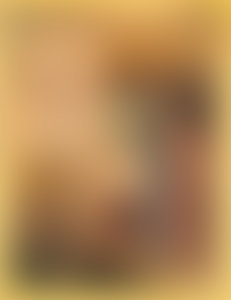 D D
Photo: © Lee Dillon
About the Author
What does an illustrator really do? Once we have the story most of the work is done, right?
Not exactly.

Our work begins when we choose a manuscript. We chose Patricia McKissick's beautiful story Never Forgotten because of the message: the love of a father for his son, of family, and remembering "lost ones."

After that, our first step is to mark up the manuscript to fit the number of pages the book will be, and identify the parts we feel are most important to illustrate. Then we decide what style and technique would best fit the story, as well as the time in which it takes place. For Never Forgotten, the African woodblock printing of fabric was our inspiration.

Next is research. Africans are known for their amazing ironwork. What did their kilns and tools look like?  Examples were difficult to find. While the author needs written information for research,  the artist needs images. Never Forgotten combines realism with fantasy. The art had to be believable, but the elements—air, water, fire, and earth—were left to our imaginations. It is our job to fill in between the lines, to show details the author didn't have the space to tell. We must build that visual world. What are the characters wearing? What are their emotions? We pace the action and avoid repetition. If the main character is in the foreground, on the next page he might be farther back. What time of day is it? We can show that with color. Did the story take place in one day or over many days? These are some of the things we must think about.

The challenges and decisions we must make keep our job interesting and different with every book.

We hope we help the reader imagine the world between the first and last page and inspire them to love reading.