John Antal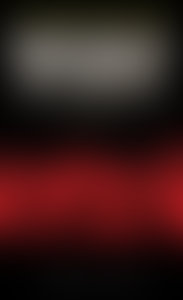 J A
About the Author
SOLDIER: Colonel John F. Antal, U.S. Army (Retired), served 30 years in the U.S. Army from 1973, when he entered the United States Military Academy at West Point, until his retirement on July 31, 2003. Antal has commanded U.S. combat soldiers at every level from platoon to regiment. He is an Airborne Ranger and has earned the Expert Infantryman's Badge. He served in combat units in Germany, Korea, Kuwait and the United States and commanded an M1A1 tank battalion on the volatile demilitarized zone in Korea. He commanded the 16th Cavalry Regiment at Fort Knox, Kentucky and was a special assistant to the Chairman of the Joint Chiefs of Staff, from 1998- 2000. In his last Army assignment he served as the operations officer (G3) for the 65,000 man III Armored Corps at Fort Hood, Texas. He has earned numerous military awards and decorations to include three awards of the Legion of Merit for exceptionally meritorious conduct in the performance of outstanding services and achievements.

WRITER and FILMs: John Antal has published 9 books (Armor Attacks; Infantry Combat; Combat Team; Proud Legions; Talon Force Thunderbolt; City Fights; Forests of Steel; Brothers in Arms Hell's Highway [novel]; and Brothers in Arms, Hell's Highway the true History of the 101st Airborne Division in Operation Market Garden), contributed to several military anthologies (Maneuver Warfare; Digital War; and By Their Deeds Alone) and has written over 150 articles for magazines and professional journals. Antal has also appeared on numerous episodes of the Brute Force and Weapons at War television programs for A&E and the History Channel, including the 2-hour History Channel special: Brothers in Arms, Road to Hill 30, the Untold Story of the 502d Parachute Infantry Regiment.

Magazine EDITOR: John Antal is the founding Editorial Director of the Armchair General Magazine, a military history magazine sold in over 25 countries.

VIDEO GAME DESIGNER: John Antal is the Vice President for Knowledge Operations for Gearbox Software of Plano, Texas and is the historian and military advisor for Gearbox's exciting WWII video game series, Brothers in Arms.