Tom Daschle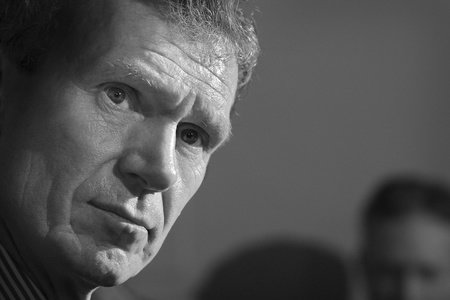 Photo: © PF BENTLEY/PFPIX.COM
About the Author
TOM DASCHLE (D-SD) is the Minority Leader of the United States Senate. He was born in Aberdeen, South Dakota, in 1947 and became the first person in his family to graduate from college. After serving for three years as an intelligence officer in the U.S. Air Force Strategic Command, he spent five years as an aide to South Dakota Senator James Abourezk.

In 1978, Senator Daschle returned to South Dakota to run for the U.S. House of Representatives and won his first race by fourteen votes. He served in the House until 1986, when he ran for the Senate. He is married to Linda Hall Daschle and has three children and two grandchildren. Senator Daschle will donate his net proceeds from the sale of this book to charitable causes.

MICHAEL D'ORSO is coauthor of John Lewis's Walking with the Wind


From the Hardcover edition.