Jean Van Leeuwen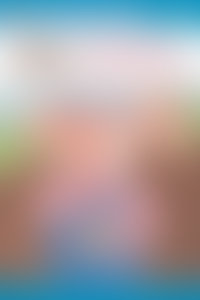 J V
About the Author
"When I was a child, I was seldom found without a book in my hand. I remember lying in bed late at night with a book hidden under the covers, finishing just one more chapter by flashlight. I remember constantly trying to read in the car, even though I got carsick every time. I remember going to the library of my small New Jersey town and coming home with tall stacks of books – enough, I hoped, to get me through the long, lazy summer days. And I remember systematically reading my way through the children's room of that library by category: all the dog stories, all the horse stories, all the mysteries.
"By the time I was in sixth grade, I felt as if I had read just about every children's book in our local library. The next step seemed easy enough to me. I would write my own book. It would be about a girl and her horse, kind of a modern Black Beauty. With a clean notebook, sharpened pencils, and high hopes, I set to work. But writing turned out to be more difficult than it looked. I had never ridden a horse, and knew very little about them. And I had no idea where my story was going. After three chapters I became discouraged, and abruptly abandoned my writing career.
"I didn't think seriously about writing books again for a long time. After high school I went to Syracuse University, where I majored in journalism, thinking I would like to work on a magazine. I did that briefly, then drifted into book publishing. Eventually I found myself back in the world of children's books, this time as an editor. And then, finally, I decided to try again to write a book of my own. And this time I was successful.
"Often when I speak with children at schools and libraries, I am asked 'Where do you get your ideas?' This is a big question, and an interesting one.
"When I first began writing, I lived in New York City. Every day I used to walk by a big old-fashioned movie theater and, around the corner from it, a tiny cheese shop. One day I had the idea of writing about a gang of mice living in the movie theater and plotting to get there hands on all that cheese. Why did this appeal to me? I think it was because I liked the idea of creating a secret world in the middle of the bustling city, a world in which wild adventures could take place unnoticed right under people's noses, a world in which the little people – the mice – outwitted the big people. This book became my first fantasy for children, and introduced Marvin, Raymond, and Fats, characters who have since starred in The Great Summer Camp Catastrophe, The Great Rescue Operation, and The Great Christmas Kidnapping Caper.
"A few years later my own two children, David and Elizabeth, came into my life. With less time for writing, I thought I should try shorter books. Wondering what to write about, I turned to the subject closest to me: my children. I began writing down some of the funny, interesting things that they were doing. After a while I had a collection of these little stories, enough to make a book. To disguise the children, I turned them into pigs, and called the book Tales of Oliver Pig. More ideas led to more stories, and before I knew it I had written a whole series of Easy-to-Read books about the pig family – my family.
"Eventually, of course, my children grew up. I still write from the memory of their growing years, as I did in Dear Mom, You're Ruining My Life. But I have also turned to other subjects, including my interest in American history. I have written about the settlement of our country in picture books like Going West, Nothing Here But Trees, and A Fourth of July on the Plains, and in novels like Bound for Oregon. I wrote about the American Revolution in Hannah of Fairfield, Hannah's Helping Hands, and Hannah's Winter of Hope, a trilogy about a Connecticut family.
"But wherever the stories come from, they are really only an excuse for the writer to try to say something to the reader. All of my books seem to have something in common: They are about families. Even Marvin, Raymond, and Fats, the mouse gang, are a little family. And again and again I find that what I am writing about is courage: the courage to try, the courage to face something scary, the courage to be yourself.
"Writing is hard work, as I found out in sixth grade. But I can't imagine any other work that I could enjoy more. There is excitement in creating something that didn't exist before. And a writer is always learning something new, about herself or the world. But perhaps the most satisfying moment comes after a book is published and a letter arrives in the mail from a child telling me, 'I read your book. And I understand what you're saying.' That, for me, is the biggest reward of writing."
One of the few children's authors working today who is able to write successfully for several different age levels, Ms. Van Leeuwen has written books that have won a wide array of honors, including the William Allen White Award, the South Carolina Children's Book Award, and the Booklist Editors' Choices.
Jean Van Leeuwen lives in Chappaqua, New York, with her husband, Bruce Gavril.