Ann-Marie Macdonald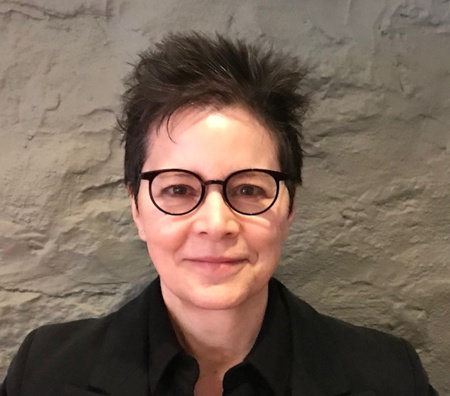 Photo: © Guntar Kravis
About the Author
Ann-Marie MacDonald is an author, actor, playwright and broadcaster. She trained as an actor at the National Theatre School of Canada and has appeared in numerous independent Canadian films. She earned a Genie nomination for her role in I've Heard the Mermaids Singing, and won a Gemini Award for Where the Spirit Lives. She has performed in theatres across Canada, recently appearing in the Mirvish Production of Top Girls.

Her first solo-authored play, Goodnight Desdemona (Good Morning Juliet) won the Chalmers Award, the Governor General's Award, and the Canadian Authors' Association Award. Her other works for the stage include the libretto for the chamber opera Nigredo Hotel, book and lyrics for the musical Anything that Moves (which garnered several Dora Awards, including Outstanding New Musical), and Belle Moral: A Natural History.

Ann-Marie's first novel, Fall on Your Knees (1996), was a critically acclaimed international bestseller. It won the Commonwealth Prize, was short-listed for the Giller Prize, and won the People's Choice Award and the Canadian Booksellers Association Libris Award for Fiction Book of the Year. In 2002 it became an Oprah's Book Club selection. It has been translated into 19 languages. Her second novel, The Way the Crow Flies (2003), was an international bestseller, a finalist for the Giller Prize, and a Good Morning America Book Club pick. It has been translated into 13 languages.

Her much anticipated new novel, ADULT ONSET, will be published on October 4, 2014.

Ann-Marie is presently host and narrator of CBC's Doc Zone. She lives in Toronto with her partner and their two children.