Tom Sturges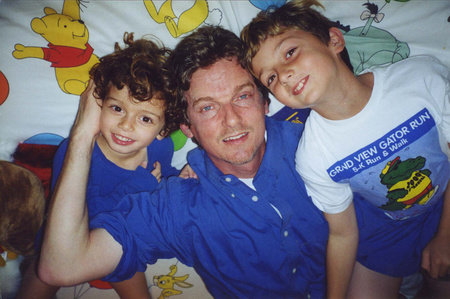 About the Author
Tom Sturges is a mentor, teacher, coach, and volunteer, and the father of two sons, now ages ten and sixteen. He is Executive Vice President and Head of Creative for Universal Music Publishing Group.

Many of the ideas in Parking Lot Rules were nuanced and matured while he mentored a group of 32 at-risk children at a South Central Los Angeles public school. He received commendations from several civic and national leaders for these years of volunteerism and this story will be told in the forthcoming documentary, Witness To A Dream.

Tom also created a learning program that develops creativity in children via the writing of lyrics, melodies and recording the finished songs. Every Idea Is A Good Idea has been an integral element of the MBUSD Gate Program for five of the last six years, reaching more than 360 students. Tom also teaches The Music Business Now at UCLA Extension, a course central to the UCLA-E Music Business Certificate Program.

Sturges, who lives in Manhattan Beach, California, is a golfer, and an inventor and the son of legendary writer & director Preston Sturges. He is also the President of the Los Angeles Chapter of the National Academy Of Recording Arts & Sciences.

Parking Lot Rules & 75 Other Ideas For Raising Amazing Children is his first book.