Lisa Napoli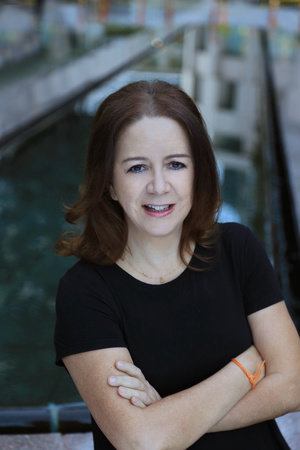 Photo: © Preston Wiles
About the Author
Born and raised in Brooklyn, New York, Lisa Napoli has lived for the last dozen years in southern California, where she was inspired to write this book by a public artwork with a mysterious provenance. In her three decades as a journalist, she's worked for The New York Times, MSNBC, the public radio show Marketplace, and a variety of other outlets.  She's covered everything from presidential campaigns, to hacker conventions and a hostage standoff, to the dawn of the World Wide Web.  Her first book, Radio Shangri-La, is about the impact of media culture on the mysterious Kingdom of Bhutan, where she was invited to help start a radio station at the dawn of democratic rule.
A graduate of Hampshire College, Lisa leads an award-winning volunteer cooking group at the Downtown Women's Center on Skid Row in Los Angeles.  She's also the founding board chair of the Bhutan Media Society, an all-volunteer news outlet created by Bhutanese refugees in diaspora.


From the Hardcover edition.