Teri Sloat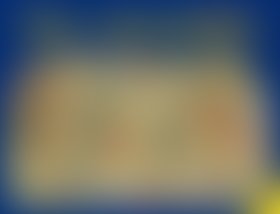 T S
About the Author
I grew up in a quiet, gentle home as an only child. Books were my company at home, and since I was very shy, they were my security blanket when we visited relatives. I didn't have to look up until someone spoke to me. Books were also a ticket to my mom's lap, long after most children thought  being read to was childish. My mom also read to other children in the neighborhood. They would come each night around seven. When we moved her from Oregon to California, she was 89 and still reading to a little boy across the street.  Growing up, I always thought I had a lot of books of my own. But when we moved  everything out of my mother's home, I  only found eleven books with my name in them. The others I remember must have been from weekly trips to the library. 
My home was in Salem, Oregon, where Dad worked for the paper mill.  Mom was the school secretary with the typewriter. After school I could use the typewriter as long as I would write a story for her. 
Salem is in the Willamette Valley where crops are grown. As soon as school was out for the summer, my friends and I went to work in the fields. We caught the busses at 5:00  am and rode to the fields and picked from 6:00  till 4:00  and rode the bus home. Summer moved from strawberries to raspberries to blackberries to peaches to beans to walnuts  –  long, hot tedious days that  moved from English to learning Spanish from Mexican workers. But field work gives your mind time to wander, and somewhere in those summers I started listening to rhythm - from movement, from words, from nature. 
I never thought of being a writer while I was growing up   - I studied  to become a high school art teacher. Before I set foot in a high school art class, I met my husband, Robert, who also was going to teach high school  art. Instead ,  we grabbed a chance to move to Alaska and teach elementary school in the bush out by the Bering Sea.  We taught and lived for 12 years on the Kuskokwim and Yukon Rivers   in Yup'ik villages,  and started our family. While we lived in Alaska, my classes had limited English-speaking skills, and I began to  realize what an art it is to write a book that can be read aloud. And somewhere in those long winter nights I started making my first practice books to see if I could create that magical world between two covers. 
Our three children are, as of this year, grown. Matt is a writer, illustrator, biologist. Carrie is a graphic designer. Becky will start college this fall to become a photographer. We are a family of artists, and are always learning from each other, even though we all have different styles. Robert and I actually illustrated two books together, but that's a story of it 's own. 
I have written and illustrated many books, but always when they are done, I find  a thread tied to something about my past. PATTY'S PUMPKIN PATCH is really about my cousin and I having to weed the big family garden. HARK! THE AARDVARK ANGELS SING is the result of living in the bush and having our mail delivered by small plane. One Christmas, due to bad weather, we did not get our mail for three weeks. There was nothing under the tree. FROM ONE TO ONE HUNDRED comes from spending my time making up little worlds and looking for patterns in things.