Neil Schachter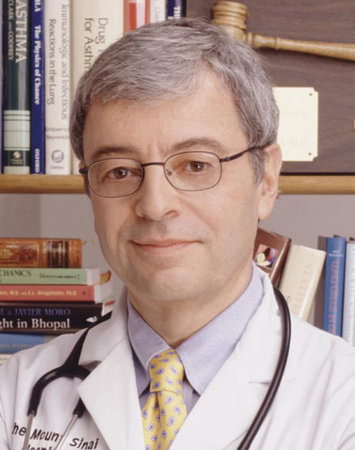 Photo: © Arthur Cohen
About the Author
NEIL SCHACHTER, M.D., is a chaired Professor of Pulmonary and Community Medicine, Medical Director of the Respiratory Care Department, and Associate Director of the Pulmonary Division of the Mount Sinai Medical Center in New York City. Author of five books and more than four hundred articles on pulmonary disease, Dr. Schachter is past president of the American Lung Association of Medical Directors of Respiratory Care. He graduated from Columbia College and earned a medical degree at New York University Medical School. At Yale, he was appointed Director of Respiratory Therapy at Yale-New Haven Hospital, where he published his landmark research on the role of vitamin C in treating asthma.

Dr. Schachter is donating 25 percent of all earnings from this book to the American Lung Association of the City of New York in support of its educational and research programs.


From the Hardcover edition.