William F. Buckley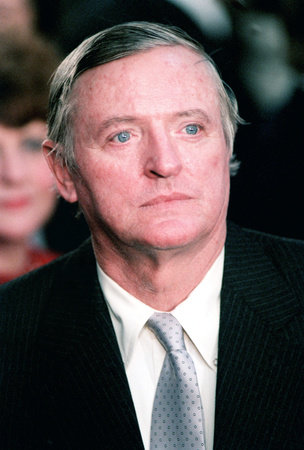 About the Author
"To brutes of the left, Mr. Buckley is Savonarola; to those on the right, he is St. Francis of Assisi. His most inimitable pieces are those that skewer the people he doesn?t like, of whom there is no shortage." That's how a New York Times essayist summed up William F. Buckley Jr. one of the most authentic and authoritative journalistic voices of conservatism today.

William F. Buckley was born in New York City in 1925. He graduated with honors from Yale University and has taught and studied at Yale, the University of Mexico, and the New School for Social Research.

In 1955 Mr. Buckley founded the conservative journal National Review. In 1962 he began his syndicated column, On the Right. Today it appears three times a week in over 300 newspapers here and abroad. In 1967 he was named Best Columnist of the Year, and he is a winner of the Distinguished Achievement Award in Journalism.

Mr. Buckley began hosting his weekly television show Firing Line in 1966. By 1971 the program was carried coast to coast on the Public Broadcasting System. When the show ended in December 1999, it was the longest-running television program in the U. S. featuring the same host. Virtually every political and intellectual leader throughout the world has been a guest on Firing Line. He has won an Emmy Award for program achievement and the TV Guide Award for the Best Television Interviewer.

In 1965 Mr. Buckley ran for mayor of New York City, and he has been a presidential appointee to the U.S. Information Agency, the United Nations, and the National Security Council (1987).

Mr. Buckley has made four transoceanic sailing voyages, journeyed to the South Pole and written such bestsellers as Atlantic High and Airborne, based on his travel experiences.

As author, his diversity holds no bounds. Mr. Buckley is philosophical in God and Man at Yale, Up from Liberalism, and Right Reason; he is autobiographical in Overdrive and The Unmaking of a Mayor; and he is creative in his fictional works, the Blackford Oakes spy tales (one of which won the American Book Award). Mr. Buckley has even written a story for children, titled The Temptation of Wilfred Malachey, and a play, which was produced at the Theatre of Louisville. His recent books include Brothers No More (1995), Buckley: The Right Word (1996), and Nearer, My God: An Autobiography of Faith (1997). His most recent book, Let Us Talk of Many Things, is a collection of his half century as a national orator.


— From The Conservative Chronicle and Keppler Associates, Inc.