Bookspotting: Shelby is reading The Orientalist
Ever wonder what Penguin Random House employees are reading? We're a bunch of professionally bookish people, so you can always count on us to have a book on hand… or thirty piled on our desks. Our Bookspotting feature shows off the range of readers behind the scenes at Penguin Random House.  
Shelby, in the online marketing group, is reading The Orientalist by Tom Reiss.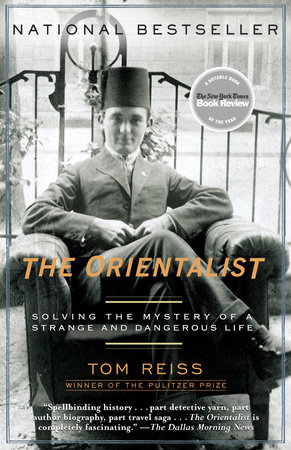 A thrilling page-turner of epic proportions, Tom Reiss's panoramic bestseller tells the true story of a Jew who transformed himself into a Muslim prince in Nazi Germany. Lev Nussimbaum escaped the Russian Revolution in a camel caravan and, as "Essad Bey," became a celebrated author with the enduring novel Ali and... Read more >
Show us what you're reading by using the #bookspotting hashtag!