Editors get very passionate about books they work on – the Editor's Desk series is his or her place to write in-depth about what makes a certain title special. Get the real inside-scoop on how books are shaped by the people who know them best.
When a surprising trend takes hold, it's easy to think of it as something unprecedented. But sometimes it seems that way due to our own limited perspective. Much of fashion in any field is the re-introduction of things that were popular once upon a time—and such is the case with the adult coloring book trend, which has so affected the publishing business in recent years.
Not long ago, a fellow editor shared with me an article in the New Republic about adult coloring books. Putting the fascination with meditative examples of the category in context, the article described a moment in the 1960s when grown-ups were crazed for coloring books, many of which were powered by provocative—even subversive—humor. I hadn't been around to witness the first big boom of adult coloring, so I was intrigued by the article. Then it identified the genre's genesis: an incendiary little thing called The Executive Coloring Book.

The Executive Coloring Book by Marcie Hans, Dennis Altman, and Martin A. Cohen was published in 1961. It begins this way: "THIS IS ME. I am an executive. Executives are important. They go to important offices and do important things." The work of three young advertising copywriters, it became a surprise bestseller and debuted on the New York Times list just a few slots down from Franny and Zooey and To Kill a Mockingbird.
On every page, the authors struck innocent-looking line drawings against deadpan captions. The spark that results is a fierce humor that skewers an era but also comments on the more general phenomenon of corporate culture that is alive and well today, 55 years later. The genius of the thing is that that humor feels perfectly current. So many of today's biggest companies could stand in as targets for these darts, and so many executives (from the commander-in-chief on down) could benefit from such needling.
So we saw it as our joyful duty to bring The Executive Coloring Book back. After all, while this book might not be a vehicle for meditation, in worrisome times what better therapy is there than humor?
The Executive Coloring Book is on sale March 28, 2017. Stay tuned for more on how to participate in the re-release of this classic coloring book!
It's been an amazing year for reading, and the The New York Times Book Review editors have selected some of their favorites.
Check out some of the most loved books of the year:
Major Key, Fan Luv, Bless Up, They Don't…I Like That! Take the quiz and find out which iconic DJ Khaled slogan speaks to you. Khaled reveals the major keys to success in his new book, 
The Keys
, available now.
Learn more about the book:

At Sunday's American Music Awards, Zayn Malik won the New Artist of the Year award!
Learn more about this beloved up-and-comer through his new book:
"This book is my diary of a period that I would like to share with you all. I hope that there are things in the book that contextualise some of the moments and memories we have all shared together. There are things I address in the book that are very personal to me, things that I have never told anyone, things I still find hard to talk about. It's a part of a journey I'm still on."—ZAYN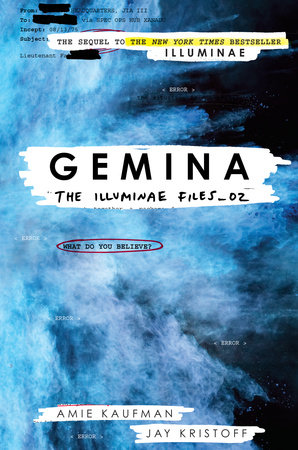 We're going deep inside the making of a book, with interviews from Penguin Random House employees in editorial, marketing, sales, and more.  If you've ever wondered about all the behind-the-scenes work that goes into making your favorite books, this is the series for you.  Take a look at the first post in this series here. 
Gemina is now on shelves! We're wrapping up this series with an interview with the authors! Amie Kaufman and Jay Kristoff stopped by the studio to talk about their book tour and much more. Listen here: 

"Getting out and meeting readers is honestly the best part of the job" – Jay Kristoff
Fans have been raving about Gemina, and book instagrammers have a lot to say!
From Hikari of Folded Pages Distillery:
"Gemina: 10/5 Stars. Explosive, Brutal, Hilarious, Unforgiving, Fist Pumping, Jaw Dropping. These are the words I'm using for Gemina. I started Gemina on Thursday and stayed up last night until 3 a.m. finishing it because I COULD NOT STOP."
From Vilma of Vilma's Book Blog:
"I think the whole world knows how much I loved #Illuminae and so far I'm loving Hanna and Nik's story too! Anddddd the book features illustrations by @marieluthewriter! How awesome is that?!!!"
From Ursula of ursula_uriarte:

"I present you guys my favorite book of the year!!! If you haven't read this series please do yourself a favor and get on it! If you do it simultaneously on audio is even better!"
Thanks for following along with Gemina's Life of a Book series!
Follow the authors on Twitter (@AmieKaufman, @misterkristoff) and Instagram (@amiekaufmanauthor, @misterkristoff)
Visit the website here: illuminaefiles.com
Check out more Young Adult books here. 
Get the book here: 
Editors get very passionate about books they work on – the Editor's Desk series is his or her place to write in-depth about what makes a certain title special. Get the real inside-scoop on how books are shaped by the people who know them best.
Last fall, we celebrated New York Times and internationally bestselling author of the Inspector Montalbano mystery series Andrea Camilleri's 90th birthday with the publication of A Beam of Light. This year we've hit another incredible milestone—A Voice in the Night is the twentieth novel in his Montalbano series.
Having the opportunity to work on a beloved cult classic like the Montalbano series is truly a privilege. The novels sensuously capture the sense of Sicily, from the sun-soaked buildings and seaside views, the simmering food on Montalbano's plate, to the do-as-you-please attitudes of its inhabitants. The books are translated from Italian, and Stephen Sartarelli's skill as a translator is on ample display in the ease and rhythm of the quick-witted and wryly humorous dialogue. In reading the first draft, I found it fascinating to consider the nuances of translating from the Italian, as Camilleri often employs several Sicilian dialects within a single novel. I do wonder what cultural idiosyncrasies are lost in translation, but am always pleased that the humor and warmth translate fully.
A Voice in the Night brings us back to the Sicilian town Vigàta, where Montalbano's moody demeanor has taken a dive as another birthday rolls around. To cheer himself up, he deals with a young driver's road rage in his own way, and surprisingly, finds himself confronting the young man once again, this time as the suspect of a gruesome murder. Many of the series' trademarks make a welcome appearance in A Voice in the Night—lighthearted spats and make-ups with Livia, Catarella's mispronunciations as unintentional linguistic jokes, the seemingly omnipresent influence of the mob in both the streets and halls of government. And of course, there is the food. (A particularly memorable scene casts a two-foot octopus as murderous foe before vengeful food dish.)
Camilleri's charming creation, Inspector Montalbano, continues to delight and surprise me. Flawed but lovable, the Sicilian Inspector is great company, and it's with a lot of enthusiasm that we get to share this series with English speaking readers. A Voice in the Night won't disappoint longtime fans of the books, but it's also a good jumping-off point for new readers to acquaint themselves with Montalbano's Sicily. Luckily for me, and for you, dear reader, this isn't Montalbano's last case.
Johnny Cash's son reflects on his father, his legacy, and his poetry. 
FOREWORD: REDEMPTIONS
My father had many faces. There was much that made up the man. If you think you "know" John R Cash, think again. There are many layers, so much beneath the surface.
First, I knew him to be fun. Within the first six years of my life, if asked what Dad was to me I would have emphatically responded: "Dad is fun!" This was my simple foundation for my enduring relationship with my father.
This is the man he was. He never lost this.
To those who knew him well—family, friends, coworkers alike—the one essential thing that was blazingly evident was the light and laughter within my father's heart. Typically, though his common image may be otherwise, he was not heavy and dark, but loving and full of color.
Yet there was so much more . . .
For one thing—he was brilliant. He was a scholar, learned in ancient texts, including those of Flavius Josephus and unquestionably of the Bible. He was an ordained minister and could easily hold his own with any theologian or historian. His books on ancient history, such as Gibbon's The History of the Decline and Fall of the Roman Empire, were annotated, read, reread and worn, his very soul deeply ingrained into their threadbare pages. I still have some of these books. When I hold them, when I touch the pages, I can sense my father in some ways even more profoundly than in his music.
My father was an entertainer. This is, of course, one of the most marked and enduring manifestations. There are thousands upon thousands of new Johnny Cash fans every year, inspired by the music, talent, and—I believe hugely—by the mystery of the man.
My dad was a poet. He saw the world through unique glasses, with simplicity, spirituality, and humor. He loved a good story and was quick to find comedy, even in bleak circumstances. This is evident in one of the last songs he wrote within his lifetime, "Like the 309":
It should be a while before I see Dr. Death
So it would sure be nice if I could get my breath
Well, I'm not the crying nor the whining kind
Till I hear the whistle of the 309
Of the 309, of the 309
Put me in my box on the 309.
Take me to the depot, put me to bed
Blow an electric fan on my gnarly old head
Everybody take a look, see I'm doing fine
Then load my box on the 309
On the 309, on the 309
Put me in my box on the 309.
Dad was asthmatic and had great difficulty breathing during the last months of his life. On top of all this, he suffered with recurring bouts of pneumonia. Still, through the gift of laughter, he found the strength to face these infirmities. This recording is steeped in irony, although made mere days before his passing. His voice is weak, yet the mirth in his soul rings true.
Dad was many things, yes. He was tortured throughout his life by sadness and addiction. His tragic youth was marked by the loss of his best friend and brother Jack, who died as the result of a horrible accident when John R was only twelve. Jack was a deeply spiritual young man, kind and protective of his two-year-younger brother. Perhaps it was this sadness and mourning that partly defined my father's poetry and songs throughout his life. He was likewise defined at the end of his life by the loss of my mother, June Carter. When she passed, their love was more beautiful than ever before: unconditional and kind.
Still, it could not be said that any of this—darkness, love, sadness, music, joy, addiction—wholly defined the man. He was all of these things and none of them. Complicated, but what could be said that speaks the essential truth? What prevails? The music, of course . . . but likewise . . . the words.
All that made up my father is to be found in this book, within these "forever words."
When my parents died, they left behind a monstrous amassment of "stuff." They just didn't throw anything away. Each and every thing was a treasure, but none more than my father's handwritten letters, poems, and documents, ranging through the entirety of his life. There was a huge amount of paper—his studies of the book of Job, his handwritten autobiography Man in Black, his letters to my mother, and likewise to his first wife, Vivian, from the 1950s. Dad was a writer, and he never ceased. His writings ranged through every stage of his life: from the poems of a naive yet undeniably brilliant sixteen-year-old to later comprehensive studies on the life of the Apostle Paul. The more I have looked, the more I have understood of the man.
When I hold these papers, I feel his presence within the handwriting; it brings him back to me. I remember how he held his pen, how his hand shook a bit, but how careful and proud he was of his penmanship—and how determined and courageous he was. Some of these pages are stained with coffee, perhaps the ink smudged. When I read these pages, I feel the love he carried in those hands. I once again feel the closeness of my father, how he cared so deeply for the creative endeavor; how he cared for his loved ones.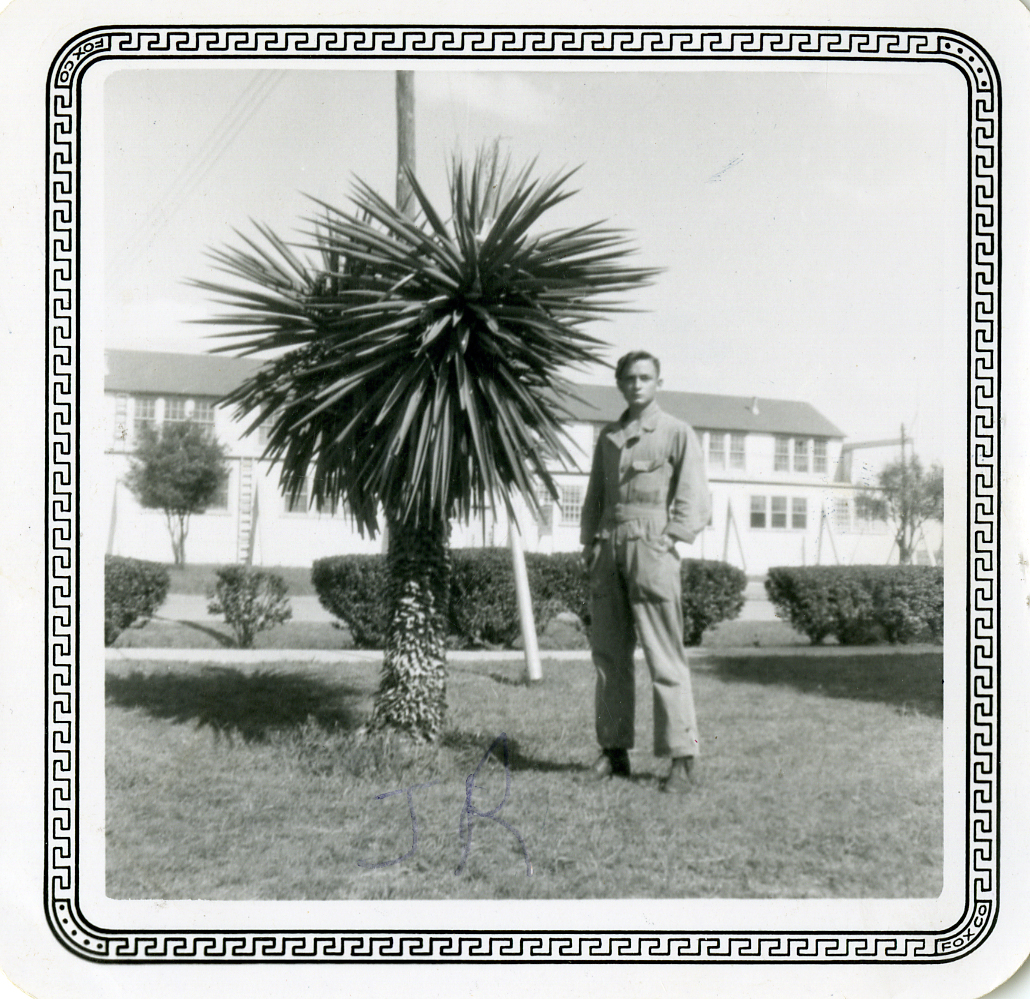 There are some of these I feel he would have wanted to be shared, some whose genius and brilliance simply demanded to be heard. I hope and believe the ones chosen within these pages are those he would want read by the world.
Finally, it is not only the strength of his poetic voice that speaks to me, it is his very life enduring and coming anew with these writings. It is in these words my father sings a new song, in ways he has never done before. Now, all these years past, the words tell a full tale; with their release, he is with us again, speaking to our hearts, making us laugh, and making us cry.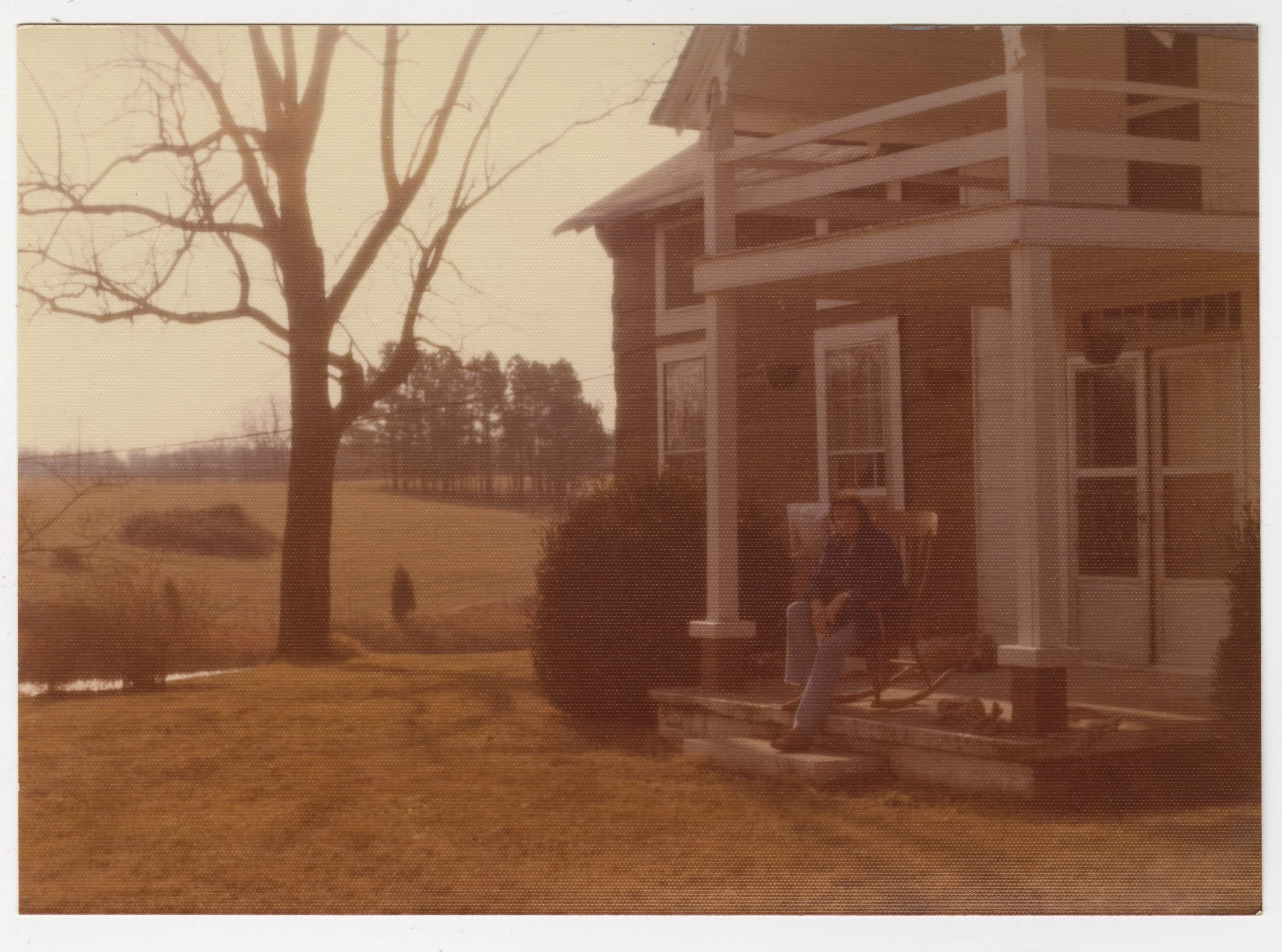 The music will endure, this is true. The music will endure, this is true. But also, the words. It is ultimately evident within these words that the sins and sadnesses have failed, that goodness commands and triumphs. To me, this book is a redemption, a cherished healing. Forever.
John Carter Cash
35,000 feet above western Arkansas, flying east . . .
Laura Bradford, author of several cozy mysteries, writes about how she came to be a baker: 
When creating a main character in what an author hopes will be a long-running series that character's motivations have to make sense. So when it came to uncovering the reason behind Winnie's (the main character in my new Emergency Dessert Squad Mysteries) passion for baking, I really only had to look to myself for the perfect answer…
I think I was only three or four when my big sister let me help make a "cake" in her EZ Bake Oven. I remember peeking in at the little pan as it baked, so excited that I'd helped. When it was done, we topped it with frosting and sprinkles and presented it to our grandfather with much pomp and circumstance. He, in turn, tossed it into his mouth and ate that entire "cake" in one bite.
If I try really hard, I can remember a pang of disappointment that he'd eaten it so fast. But what I remember most is the face-splitting smile he wore when he was done.
I'd made him smile.
With something I'd baked.
Needless to say, I was hooked on baking from that moment forward. I didn't care if it was cupcakes, brownies, cakes, pies, or cookies, I just wanted to relive that moment of utter satisfaction again and again. And I have. Many times over.
Baking has become a part of who I am in much the same way it is a part of Winnie. The only real difference is that she's made a career out of baking, and I've made a career out of writing. But because I write her, I get to be there with her as she dreams up the perfect recipe (and emergency-themed name) for a new customer. Because I write her, I get to be there as she measures and mixes. Because I write her, I'm there, right beside her, as she pulls her baked creation out of the oven. Because I write her, I get to experience the smiles her desserts bring to the faces of her customers.
And best of all, because I write her, I have yet another excuse to sit at my kitchen table, scouring cookbook after cookbook for new recipes to try. Sometimes, the picture and the list of ingredients looks and sounds perfect just the way it is. Sometimes, I imagine how it might be if I added a pinch of cinnamon or a bit of caramel, or tried it without a certain taste entirely. But generally speaking, if a recipe has all the things I like, I'll give it a whirl.
Funny thing now, though? No matter what I bake these days, I find myself trying to think what Winnie would call it if it had a spot on her Emergency Dessert Squad's menu. For instance, my kids' favorite s'more bar has become Winnie's Worry No s'More Bar (for her most stressed customers), my favorite Black & White cookies have become Winnie's Black & Blue cookies (for injured customers), my dad's favorite peach pie is now Winnie's You're A Peach pie (for someone who needs to know they're treasured). The more books I write in the series, the more desserts Winnie needs on her menu. And the more desserts Winnie needs on her menu, the more excuses I have to bake.
And just think… It all started with a smile.
So tell us, why do you bake?
Bio:
As a child, Laura Bradford fell in love with writing over a stack of blank paper, a box of crayons, and a freshly sharpened number two pencil. From that moment forward, she never wanted to do or be anything else. Today, Laura is the national bestselling author of several mystery series, including the Emergency Dessert Squad Mysteries, the Amish Mysteries, the Jenkins & Burns Mysteries, the Southern Sewing Circle Mysteries written as Elizabeth Lynn Casey, and the upcoming Tobi Tobias Mystery Series. She is a former Agatha Award nominee, and the recipient of an RT Reviewer's Choice Award in romance. A graduate of Xavier University in Cincinnati, Ohio, Laura enjoys making memories with her family, baking, and being an advocate for those living with Multiple Sclerosis.
For more information, visit: www.laurabradford.com or, for day to day stuff, you can find Laura on Facebook: https://www.facebook.com/laurabradfordauthor/  and occasionally on Twitter @bradfordauthor
Browse her books here: