Remembering Pat Conroy's life and work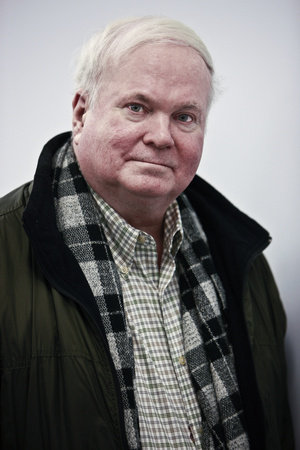 New York Times bestselling author Pat Conroy died Friday, March 4, at the age of 70.  Conroy passed away at his home in Beaufort, SC, surrounded by family and loved ones.  "The water is wide and he has now passed over," said his wife, novelist Cassandra Conroy.  Funeral arrangements are currently being made at this time.
Read the New York Times obituary here.
"Pat has been my beloved friend and author for 35 years, spanning his career from The Prince of Tides to today," said his longtime editor and publisher, Nan A. Talese of Doubleday.  "He will be cherished as one of America's favorite and bestselling writers, and I will miss him terribly," Talese said.
Listen to an interview with Nan about Pat Conroy's life here.
Conroy is the author of eleven previous books, including The Boo, The Water is Wide, The Great Santini, The Lords of Discipline, The Prince of Tides, Beach Music, My Losing Season, The Pat Conroy Cookbook: Recipes of My Life, South of Broad, My Reading Life and The Death of Santini.   His novels have sold over 20 million copies worldwide.