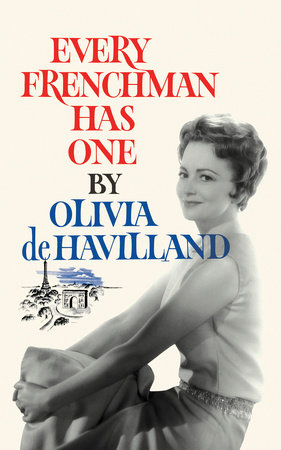 Editors get very passionate about books they work on – the Editor's Desk series is his or her place to write in-depth about what makes a certain title special. Get the real inside-scoop on how books are shaped by the people who know them best.
On a recent Saturday morning, I glanced over at my iPhone and saw the words "O de Havilland" light up my screen. A new e-mail had arrived from Paris, where Olivia de Havilland was pondering a question I'd posed earlier that week ("In the past, you've referred to the guiding philosophy behind Parisian style as 'the Paris principle;' in your opinion, what are the key tenets of that principle?") That I was discussing the timeless style of les parisiennes with the two-time Academy Award-winning actress who played Mellie Hamilton in Gone with the Wind (1939), while I, myself, was wearing sweaty tennis clothes and watching "Unbreakable Kimmy Schmidt," now strikes me as a little, well, déclassé. But even if the details of this exchange are a little embarrassing, the story of how our paths crossed perfectly captures two aspects I love about my job: discovery and serendipity.
About a year ago, I read a fascinating article about Olivia de Havilland's groundbreaking 1944 lawsuit against Warner Bros. and found myself wanting to know more. I love reading about Hollywood's Golden Age—and have always admired Miss de Havilland's work—and I assumed that she'd already written about her extraordinary life and career. After a little searching, I was surprised to learn that while she had written a book, it was a 1962 memoir about falling in love with a Frenchman and moving to Paris. That book, Every Frenchman Has One, was long out of print and very expensive to buy online, so I went to the New York Public Library to check it out. As I read, I found myself laughing out loud at her witty, candid, and completely charming stories about her skirmishes with French customs, French maids, French salesladies, French holidays, French law, French doctors, and above all, the French language.
A Francophile myself, I'd recently seen the Broadway staging of An American in Paris, and was surprised that such a wonderful book about Americans in Paris—and the lessons we can learn from the French—was so difficult to find. But as I read further, I realized that Every Frenchman Has One was about something much more profound. In her own way, Olivia de Havilland was quite brave, not only to drop everything; leave Hollywood behind; and take a chance on life, and love, in a new country, but to write so honestly about her bumpy ride as an expatriate. More than fifty years before Scarlett Johansson and Natalie Portman married Frenchmen and moved to Paris and long before celebrities revealed every detail of their lives to their followers via social media, de Havilland was sharing her gaffes and insecurities with her fans, saying, yes, even glamorous women can be embarrassed every once in a while; it's the price one pays for trading comfort for change. More than anything, though, I was struck by Miss de Havilland's wonderful writing. It exudes an effortless, timeless charm that makes it as appealing today as it was in 1962. Upon returning to the office, I learned Bennett Cerf himself had reverted the rights to Olivia in 1971, and so began my journey toward e-mailing with Olivia de Havilland about all things French on the eve of her 100th year.
I'm thrilled that Crown Archetype will put Every Frenchman Has One back in print for the first time in decade—and publish it as an e-book for the first time—on June 28th. I've also had the great honor of corresponding with Olivia on a series of questions and answers that reflect on the book, and on her sixty-plus years as an American woman in Paris. They are delightful, and will appear as a postscript to this new edition. (Her answer to my original question about her philosophy of Parisian style, by the way: "1. Discretion, 2. Discretion, 3. Discretion.").
With this reissue, I'm excited to have even a small part in celebrating the centennial birthday of one of Hollywood's greatest stars on July 1. I hope that anyone who loves Olivia de Havilland, Paris, or stories about Americans abroad will enjoy her book as much as I did.
Learn more about Every Frenchman Has One below!

One Hot Scot, Please
What do you get when you take a wicked smolder, a sexy Scottish burr, and an unruly mass of tousled red curls and roll it up in a kilt?
This is not a trick question. Every romance-lover with a kilt fetish knows Jamie Fraser is the hottest thing to roam the Highlands since Mel Gibson's William Wallace. But even though he may have seduced us all with that muscled chest and the adorable way he says Sassenach, we were all onto the sexy Scot well before Jamie swept us off our feet.
Readers have been clamoring for Celts for years, and romance writers have obliged with a clans' worth of kilted heroes, from Rowan Keats' brawny Bran MacLean in What a Lass Wants to Julie Garwood's sexy Alec Kincaid in The Bride.
And that's just the tip of the crag. There's a hot Scot out there for every reader.
How about a mad chase across the moors with Tracy Ann Warren's Daniel MacKinnon, the devastating laird in Her Highness and the Highlander? If you fancy some espionage, there's Teri Brisbin's fearless William de Brus, the daring knight who takes on the forces of good and evil and earns the everlasting love of his fire-magic heroine in Rising Fire. Is time-travelling romance your thing? Take it old school with Lynn Kurland's hero Jake Kilchurn in Dreams of Stardust.
My personal weakness is mad, decadent Scots with dark scandals in their past. Jennifer Ashley's Lord Ian from The Madness of Lord Ian Mackenzie is one of my all-time favorite Scottish heroes, but all of the Mackenzie brothers make ruination look enticing. Now that's my idea of a clan!
Lovers and Fighters
Whether they're mad earls, spies, ghost-hunters or a princess's bodyguard, the Scottish hero is a man of action. He doesn't just wear that sword because it looks great with his kilt. He's a lover and a fighter, and that's a hero we can get behind.
And let's be honest—who doesn't want to get behind a man wearing a kilt?
But if it takes a real man to pull off a skirt, it also takes a real heroine to pull a skirt off her Scot. Every romance novel needs an unforgettable hero, but it also needs a remarkable heroine to keep him in line, even if it means she has to blacken his eye, as Hannah Howard does in Kimberly Bell's A Convenient Engagement (if you haven't read this one yet, a hint: he deserves it!). It takes a strong-willed lass to tame these pirates of the Highlands, but the Scottish romance heroine can handle her man.
Don't Mess with Scotland
But the hot heroes are only part of the recipe for a sizzling Scottish historical. These epic love stories are set against a backdrop of sweeping moors, rugged crags and crumbling stone castles. In other words, Scotland herself is as untamed as her heroes. The wildly romantic settings are a perfect fit for tales of enduring love, and our warrior rebels give their country the same fierce love they give their heroines. Scotland may have a few downsides (damp weather and mashed turnips and haggis come to mind), but it's difficult to focus on her shortcomings when there's a plaid-clad hero waiting to share sips of whiskey from his flask and give you a peek up his kilt.
Celts in Kilts
Who could have imagined a few yards of thick wool could be so sexy? But though the kilt may be to women what black lace lingerie is to men, it isn't the only thing at the heart of our fascination with Scottish heroes. Of course, it doesn't hurt that a blessedly bare-assed Jamie Fraser proved once and for all in Season 1 of Outlander that a true Scot really does go commando, but our lust for Celts goes deeper than that. The Scottish clans are the ultimate alpha male group, and the Scottish romance novel hero is the wicked London rake, the arrogant CEO, and the ferocious Navy Seal all rolled into one tempting package.
And if that package happens to be wrapped in a kilt?
Well, so much the better.
Anna Bradley writes sexy, steamy Regency romance. Her book A Season of Ruin, the second book in the Sutherland Scandals series, is out from Berkley on August 2, 2016.
Editors get very passionate about books they work on – the Editor's Desk series is his or her place to write in-depth about what makes a certain title special. Get the real inside-scoop on how books are shaped by the people who know them best.
To publish a book about Palestinian lives in the West Bank is to take part in a fiercely contested debate, whether you like it or not.  It's a debate that's become a dialogue of the deaf, and it can seem too complicated and unpleasant to pay too much attention to.  I didn't come to this book out of some sense of advocacy, in particular, nor frankly would I have wanted to: there are enough shrilly partisan books out there, for the most part preaching to the choir.  But what I did and do feel, stubbornly, is that nothing human should be alien to us, and that if a great journalist, which is to say a great observer and listener, someone with a great head and heart, really goes there and stays there, then we ought to pay attention.  And Ben Ehrenreich is a great journalist.  The contact high from his talent is exhilarating. 
He's also very brave. Show us the extreme challenges of life in a public housing project in the South Bronx, or in a Mumbai slum, and it's all good; you get roses thrown at your feet.  But the West Bank is under Israeli military occupation, of course, and has been for a very long time, and so if you write a clear and honest human account of life for ordinary Palestinians, then you can be accused of being "anti-Israel" , or worse, and you find yourself under assault, or at least greeted with uncomfortable silence.  In fact, Ben Ehrenreich is no more anti-Israel than someone writing about life in Northern Ireland under British occupation was by definition anti-English.  If you bring to light stories that depict inhumane situations, and thereby create pressure to improve them, are you "anti" the country in which the inhumane situations exist or "pro" that country? 
Anyway, I am making this book sound shrill itself, which is precisely what it is not.  Under the spell of the storytelling, we find ourselves in the shoes of a group of wonderfully vivid and disparate characters, united by the struggle to live decent lives.  What I think was most shocking to me was how openly the enemies of the Palestinian presence in the West Bank – the far right-wing Israeli settlers – admit to having an eliminationism agenda: their stated goal is to drive all Palestinians out of the West Bank and take it over completely – ethnic cleansing on the installment plan. And their means of achieving that is to make life unbearable for the Palestinians. 
Ben Ehrenreich is a powerful witness to all this; he spent several years in the West Bank, all told, and came to know these communities intimately.  There's sadness and heartbreak in this book, but there's also laughter and affirmation.  But there's no escaping the fact that this shows us a situation that has become very extreme, even almost unimaginable, and so I think however uncomfortable it makes us, it's worth our whole-hearted support.  This isn't a dogged or prescriptive polemic, it is a work of art; by immersing us in these lives, these stories, it places us as readers right on the horns of the dilemma.  There's no easy way out, for anyone, but the more we bring this world into our consciousness, the more human we will be – and the more honest we will be with each other about the consequences of our own inaction.
Learn more about The Way to the Spring below:

We know readers tend to be writers too, so we feature writing tips from our authors. Who better to offer advice, insight, and inspiration than the authors you admire? They'll answer several questions about their work, share their go-to techniques and more. Now, get writing! 
What writing techniques have you found most important or memorable?
The most important thing I tell beginning writers (and myself whenever I'm struggling which is often) is to put one's bottom on the chair every day and dedicate whatever hours you can to work. The daily commitment is more important than the amount of time you spend at it. For me, writing is a process that needs to be attended to, fed, and kept alive every day no matter how difficult or non-productive the time may seem. The struggle to write is part of the process, and often as you take a walk or a shower or fold laundry or drive to a meeting or any of the other mundane tasks we all do during a day, your creative brain will gift you with some insight or bit of dialog or the very answer to the problem you couldn't solve that morning. But only if you keep the process alive by working every day.
How would you recommend creating and getting to your know your characters?
Write notes to yourself about your characters before you begin your work. Sit in front of the empty screen and write down whatever comes to mind – facts like how old they are, what the look like, but also random thoughts like whether they have nightmares or like physical exercise or what their favorite food is or whether they're a dog person. Whatever comes to mind, whether it is germane to the story you're telling or not. You have to know your characters (even the secondary ones) as well as you know the members of your own family. That knowledge will inform what they say and how they behave. It will make your characters particular and interesting and ultimately, if you know them well enough, THEY will tell you what they want to say and do.
What's the best piece of advice you have received?
Surprise yourself when you're writing.
Describe your writing style in 5 words or less.
Emotional and character driven.
What are three of four books that influenced your writing, or a had profound effect on you?
Well before I even contemplated becoming a writer, I read Doris Lessing's novel, The Golden Notebook, and was astonished to realize that one could write a whole book about the intimate, mundane lives of women. I think it was the first time I realized that this territory was important enough to explore.
Amy Bloom taught me how to write about grief – the theme which unites the stories in my collection, Tell Me One Thing. In her story, Sleepwalking, from her collection, Where The God of Love Hangs Out, she writes about how the family members left behind deal with the death of their husband and father without ever mentioning grief or having people break down into emotional messes. It's all in the behavior of the characters and is amazingly moving and restrained and powerful.
I was astonished when I read Elizabeth Strout's novel, Olive Kitteridge, that it was possible to write a truly prickly, often unlikeable character and still create understanding and sympathy and connection to her. Strout helped me be bolder in writing my characters and certainly gave me permission to create Daniel, in Surprise Me, with all his idiosyncrasies and edges and flaws.
Learn more about the book below:
Penguin Random House Creative Writing Awards is a wonderful program that presents scholarships to NYC high school seniors.
Since 1994, more than two million dollars have been awarded to students and their schools by Random House, and now Penguin Random House, through this awards competition.
Congratulations to this year's first place winners:
Katelyn Sasson of Edward R. Murrow High School for Poetry;
Jason Lallijee of Townsend Harris High School for Fiction & Drama;
Roberta Nin Feliz of Manhattan Center for Sciences and Mathematics forMemoir;
David Ortiz of Marta Valle High School for Graphic Novel;
and Devin Johnson of Thomas A. Edison Career Technical High School, the recipient of the $10,000 Maya Angelou Scholarship Award for Spoken Word Poetry.
Read more about the awards here.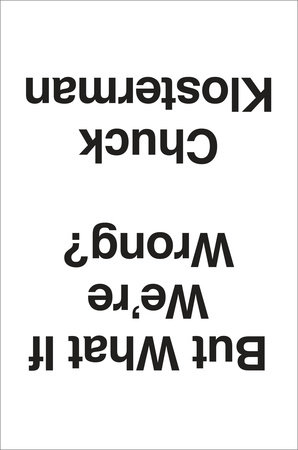 We're going deep inside the making of a book, with interviews from Penguin Random House employees in editorial, marketing, sales, and more.  If you've ever wondered about all the behind-the-scenes work that goes into making your favorite books, this is the series for you.  
But What If We're Wrong? went on sale last Tuesday, and Chuck's launch party was held at the Brooklyn Bookstore, BookCourt. 
Chuck read from his book and signed copies for fans… and it was a packed house!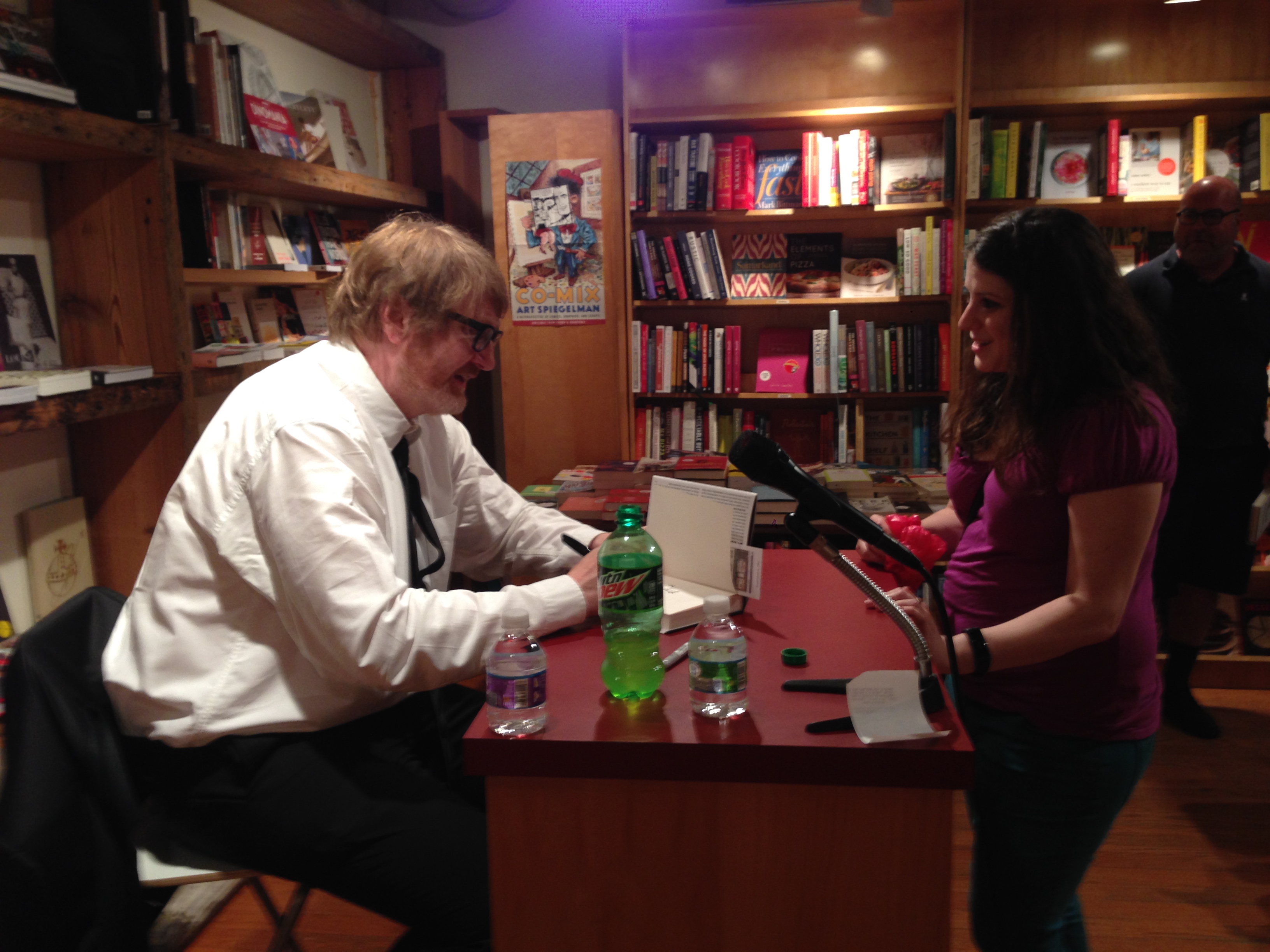 Today we're featuring an interview with  Andrew Unger, events and publicity manager of Brooklyn bookstore, BookCourt.
What is your job title, and what does that mean? What's your day to day? What would surprise a layman to know?
I am the events and publicity manager. My daily schedule is varied and unpredictable, but focuses primarily on acting as the voice and public face of BookCourt. I manage our Twitter, Facebook, Instagram, and the back-end of the BookCourt website. I do all of this in addition to coordinating events for the store. We have one of the most robust calendars of any bookstore in the city, supporting over 300 authors every year. I think everyone, layman and professionals, are surprised to find out just how genuinely moved I am by the opportunity I have to work at one of the premier independent bookstores in the country.
What's it like working at BookCourt vs. any other bookstore?
Jonathan Lethem has this wonderful quote he gave us once where he said that BookCourt was a university and a party in slow motion. I've always loved that way of talking about the store. As usual, Jonathan Lethem was able to put it so much better than me. On the weekends, we see a vast array of people. Old, young, local, tourist … it's hard to not get a little whimsical about the "scene." When you're here and you're the one that people look to for a recommendation or for a friendly conversation about one of your favorite books, it always feels almost too good to be true. I've only ever worked at BookCourt, but I don't know that this particular blend of magic could be found anywhere else.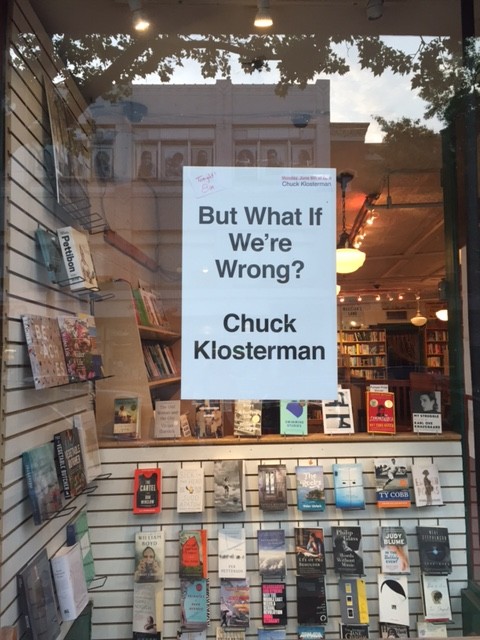 When you order books from a publishing company, what do you consider? What makes a book attractive to you and your customers?
We have store bestseller list at the front. This list features the bestselling books from the previous week. Consistently, these books reflect the same taste as reviewers for the New York Times, the New Yorker, and the New York Review of Books. Our customers prefer something sophisticated and intellectually stimulating. Proud as all of us are of our libraries, there's just no escaping a good cover. Many bad books have been sold through good cover designs and, far and away, too many great books have been relegated to a dusty corner of the shelf because of an ill-advised cover. Occasionally, a truly great book will arrive in the store. Gone Girl or Building Stories. These are anomalous and rise to the top with a momentum born from nowhere else except the compelling narrative itself.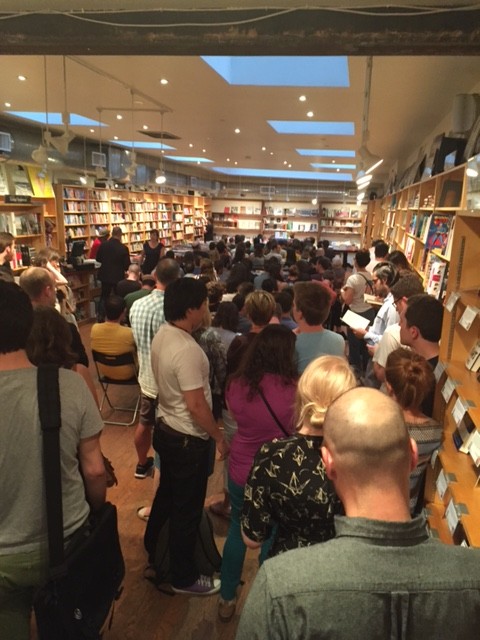 Tell me about some of the events and community-building at BookCourt. 
In the early-aughts a Barnes & Noble opened up just a few blocks away from the store. It's presence was intimidating and unwelcoming. The communities of Cobble Hill and Carroll Gardens rallied behind us in an impressive way. There are many great neighborhoods in New York, but these two have helped curate and foster one of the most impressive booms in Brooklyn. Today Court Street, as it runs from Atlantic Avenue into Red Hook, is ripe with local, family-owned businesses. In an age when small business is struggling for air, the residents of Cobble Hill and Carroll Gardens have created something truly special. Because of their dedication to us, we've dedicated ourselves to serving them. Our events are free and open to the public and through these events we are able to feature internationally celebrated authors as well as local and debut authors.
What's interesting to you about But What if We're Wrong? How would you describe it to a reader? Why would they want to read it?
But What If We're Wrong? was so engaging to me because it highlighted the best qualities of Chuck Klosterman's personality. He is a friend of the store an often in and out. The writing is reflective of Chuck's cadence and temperament. Thoroughly researched, he delivers prescient wisdom with a light-touch and a flare for the unexpected. The cover design, its simple, understated message of turning something on its head was ingenious and wonderful. I was the most surprised by how the footnotes at the bottom of the page operated as an aside to the reader in a way that looked at quick glance like a moniker of sophistication but read like a nudge and a wink. In almost every way, the book asked over and over again, the question of its title. Not often is a reading experience so cohesive and stream-lined.
Which books are your go-to books to sell? Any old standbys?
People expect a booksellers to possess an intimate knowledge of not only all of their favorite books, but also of all the books they haven't yet read. Great booksellers are up for the challenge. We all spend a lot of time pouring over reviews and ripping through as many books as we can. I don't want to take the magic out of bookselling, but here are some pointers.
—Don't recommend Bolano. Don't be that guy. When you're asked about it, gush appropriately because he's amazing. Other writers that fall into this category are Don DeLillo, Thomas Pynchon, Dostoyevsky, J.D. Salinger, and Phillip Roth. (There's a pattern)
—Listen, listen, listen. What did they do that day? What movies do they like? Are they quiet, nervous, excited, busy, jaded? Most of the time, people know what book they want, you just have to listen to them describe it and pull it off the shelf.
—Here is what you recommend in a pinch:
Where'd You Go Bernadette?
Self Help
Bobcat
—The old stand-by: Stoner
—Once in almost 5 years of bookselling, a customer came into the store and asked me to give her my top five favorite books of all time. No one ever asked me this before and took me seriously. Ask any bookseller what book they wish people would read more and they open up completely. For me, I think William Gass's The Tunnel is one of the most unappreciated masterpieces ever written. James McElroy's Women and Men slipped out of print almost a decade ago and no one noticed … it's the equivalent in my eyes of discovering that a DaVinci portrait was forgotten in the basement of a church abbey for generations.
What's the best thing about your job?
No one rolls their eyes at me when I gush about the ways that certain books completely changed my life.
Listen to our interview with Chuck Klosterman and his editor, Brant Rumble: 

Read first post in this series here, and find out more about But What If We're Wrong here: 
Last night, Hamilton cleaned up at the Tony Awards, to no one's surprise. If you're looking for a deeper dive into the life of Alexander Hamilton, look no further. Ron Chernow's exhaustive biography was Lin-Manuel Miranda's muse and guide when he was writing the show. 
Another literary win was A View from the Bridge, for best revival of a play. Immerse yourself in reading Arthur Miller's intense, devastating play.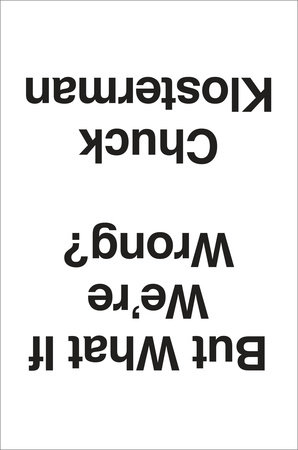 We're going deep inside the making of a book, with interviews from Penguin Random House employees in editorial, marketing, sales, and more.  If you've ever wondered about all the behind-the-scenes work that goes into making your favorite books, this is the series for you.  
Today we're celebrating the publication of the book with an interview with the author, Chuck Klosterman and his longtime editor, Brant Rumble. In this episode of Beaks & Geeks, we talk about serial killers, Moby Dick, the publishing industry, sharing music, phantom time, and much more. 

Read first post in this series here, and find out more about But What If We're Wrong here: 
Editors get very passionate about books they work on – the Editor's Desk series is his or her place to write in-depth about what makes a certain title special. Get the real inside-scoop on how books are shaped by the people who know them best.
There are several things that are most thrilling to a book editor. First and foremost is the discovery of true talent. Everything else
extends from that. Next on the list is when other people throughout the company respond to that talent positively and excitedly. When strong enough, that response not only becomes electric, it becomes unstoppable. At its most exciting it becomes a tidal wave of appreciation for a book or a writer. Next, of course, is the validation that comes from a wider audience – The bookstore buyers, managers and sales people and then, finally, actual real people who make the final judgment on the book.
Over the course of my lengthy career, I have brought in a lot of
great talent and some major stars. That is satisfying in its own right.
But it does not compare to the discovery of a writer who is fresh,
unknown, who is to be revealed. I have never seen a response to an unknown talent like the one I have seen for Stephanie Danler's Sweetbitter. It started with my read where, after only 20 pages, I realized I was not just reading a well-written novel, I was reading something special, spectacular.
Claudia Herr, who became the line editor and helped shape and refine the novel with Stephanie, was the next reader and the first person to come into my office. She was, literally, trembling and said she had never been so excited after reading a submission. We went about trying to build a consensus but we did not have to try very hard. The manuscript swept through Knopf, through all the layers and every department. Never before had I gotten emails or phone calls saying things such as, "You must buy this book," or "We have to publish this!"

We met with the author and Ms. Danler was at least as
impressive as her wonderful prose. Although there are obvious
autobiographical elements in her first novel it was immediately clear
that she had many more books in her ­ she was an author, not just someone who had written a terrific first novel.
The thrill has continued every step of the way. The wild enthusiasm within the Knopf group turned into equally strong support from reviewers and bookstores and consumers. Right from the beginning, we thought that Stephanie Danler had written a novel that had a chance to become iconic, to really be that over-used cliché: "the voice of a generation." It is starting to look as if we all might be right.
What did we see in this book from the moment the manuscript
was submitted? We saw an elegant and eloquent use of language; the author's descriptions of food made us hungry; her descriptions of sensual cravings stirred us; writing about the turmoil of being young brought us all back to our youth, or for those who were still young, it was like having their own lives being thrown back at them at the speed of light. The book made us all see ourselves in different ways, no matter our age or our sex. It also made us see outside of ourselves. It made us see the narrator's very specific world as well as the world at large in new and startling ways. This is what talent does. This is what Sweetbitter is about to do to readers all over the world.
Learn more about the book below!