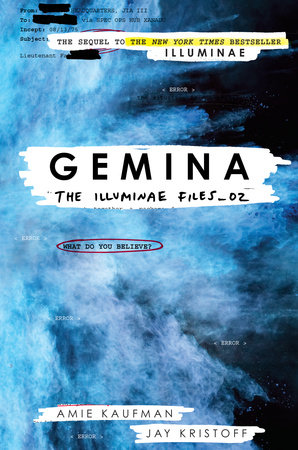 We're going deep inside the making of a book, with interviews from Penguin Random House employees in editorial, marketing, sales, and more.  If you've ever wondered about all the behind-the-scenes work that goes into making your favorite books, this is the series for you.  Take a look at the first post in this series here. 
This is part 2 of our round-table discussion with the digital marketing team. For part 1, click here. 
Describe Gemina in one sentence.
Kate: "Fast-paced page-turner"
Cayla: "I don't know what's faster –  whether it's your heart racing when you're reading it, or how fast you're turning the pages"
Stephanie, what was the best part of making the website?
Stephanie: One of the interesting parts about this website project is that we weren't coming to it with a clean slate; a website already existed for the first book in the series, Illuminae. Therefore, when planning the website for Gemina, we really had to look at the Illuminae Files website and see how we could update it to work for both books. We did a full redesign to incorporate the new blue elements from the Gemina book cover, and we developed a plan for exclusive content we can bring to the website. You really want to make sure that a website is an ongoing part of a campaign to ensure that users have a reason to come back to your site, and we're really excited about all the great content we have planned for this site.
Cayla: Yeah, the website is something you're going to want to keep your eye on. A really cool sweeps we had a couple months ago let people enter for a chance to have their name on the casualty list in Gemina, and the excitement around that was really cool.
Did anything surprise you about this project? Was anything hard or especially fun?
Cayla: I've never been a big sci-fi reader, but once I got going and realized it wasn't anything I thought it would be, I started to have so much fun. I guess that's also a hope for me: I want people to discover The Illuminae Files and Gemina and realize, "Oh, I'm enjoying this book and surprising myself". It's because of the style. That was an intial challenge that turned into something I truly loved.
Stephanie: I can't really say what the most fun part is going to be yet – because it's going to be website updates that I can't talk about yet!
Kate: I was excited to make the site better and to become more strategic about how we were driving people there. That's a big thing for digital marketing: we create a lot of beautiful things but if no one sees them, what's the point? We wanted to make sure we were getting people to see all the content we make. It's also always a pleasure when you work with authors that are willing to do anything and eager to participate. That makes the job a lot easier… not just a good book!
Any last words?
Cayla: Well, every morning when I get my desk, I open a tool that aggregates the images people tag with #Gemina or #IluminaeFiles, and I push the new content to our website. The amount that comes in each day is so inspiring – it's not just a US fan base, it's international, and it's real a thrill to see it. It's a really great way to start the day, and it reminds me how passionate people are about this book.
Read more about Gemina and Illuminae below, and be sure to check back soon for more behind-the-scenes interviews!
Follow along: #Gemina, #Illuminae, #IluminaeFiles
Follow the authors on Twitter (@AmieKaufman, @misterkristoff) and Instagram (@amiekaufmanauthor, @misterkristoff)
Visit the website here: illuminaefiles.com
We know readers tend to be writers too, so we feature writing tips from our authors. Who better to offer advice, insight, and inspiration than the authors you admire? They'll answer several questions about their work, share their go-to techniques and more. Now, get writing!
What writing techniques have you found most important or memorable?
What matters most, I think, is not technique but feeling—the emotions with which we write. Writing an early draft, we have to let go, forget caution and embarrassment, confront trouble. Much of my writing time is spent getting into the frame of mind in which that's possible. We all have different ways.
To revise, we need to ask the kind of obvious questions we ask in the rest of life. "This thing I wrote—does it make sense? Is it clear? Does it get boring?" There are no rules. Some pages and paragraphs and sentences will be good, some won't. Much of the technique consists of not treating writing as something with a special technique, treating it more like other things we manage to do, though we may not look very professional doing them—cooking a meal or getting ready to have people over. Writing is like that: sloppy, haphazard, but manageable if we work hard but don't take it too seriously.
Do you ever base characters off people you know? Why or why not?
I wish I could say that I never base characters on real people! I believe in the imagination! And generally I don't start with someone real. I think of a situation—maybe "a woman on a wooden pier waiting to be picked up by a boat." I try to glean what's happening, and who she is. It's a wobbly old pier, so she can't pace comfortably, and she's new to this kind of place. . . . She's barefoot, and just got a splinter, and somehow that suggests her job teaching kindergarten and her cousin the cop. . . and is he the person coming in the boat? And who's with him? I make up characters and stories the way we bring back lost memories, detail by detail. But Grace Paley says somewhere that all her characters are invented except the father, who is her father. And I've found myself putting pieces of my father into a couple of novels. Not all of him, and the characters also have traits he didn't have. Aspects of my father. I don't know why.
After developing an idea, what is the first action you take when beginning to write?
I envy the courage of writers who put random thoughts on pages for months without an idea. They trust that their unconscious minds will eventually disgorge one, when the act of writing or typing lulls them into saying what's most important to them. These writers suffer more than the rest of us, and have false starts, but eventually their work may be more authentic.
I have been known to begin a story that way, but for a novel, I wait for an idea, and make notes. But then I go someplace where I can be my uncensored self (not my desk, where business occurs) and write nothing until a word I don't expect comes out of nowhere. After all, what's hardest about starting anything new is to keep from writing what you expected to write. I too believe in letting the unconscious mind give us new thoughts when we're drowsy and irresponsible—but I make it a little easier by having some notion of where I'm going.
What are three or four books that influenced your writing, or had a profound effect on you?
The short stories in Tillie Olsen's Tell Me a Riddle and Grace Paley's The Little Disturbances of Man and Enormous Changes at the Last Minute made me think I could try writing short stories: they were about ordinary people, people in messy cities like those I knew, people from immigrant families, as I am.
Jane Austen's Emma is about a young woman with many flaws whom we like anyway, and E.M. Forster's Howards End is about a personal connection between two women—sisters—that is so nuanced and strong that it enables them to fix their lives when the world of "telegrams and anger" has made trouble for them. That's what I want to write about: ordinary people, flawed people, people with intense inner lives for whom emotional connection can make a practical difference—who can do what they need to do because they understand each other.
Learn more about the book below:
What punctuation best describes your personality? Take our quiz to find out!
Learn more about the books in your results as well as grammar books to match your writing style.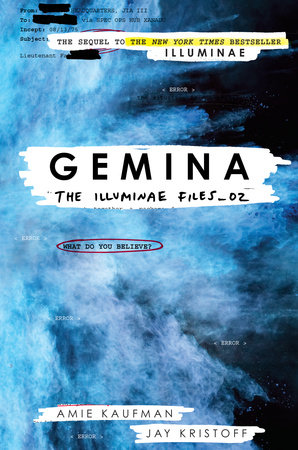 We're going deep inside the making of a book, with interviews from Penguin Random House employees in editorial, marketing, sales, and more.  If you've ever wondered about all the behind-the-scenes work that goes into making your favorite books, this is the series for you.  Take a look at the first post in this series here. 
Gemina is a very unique book, so our employees need to be  big-thinking and creative. We sat down for a round-table discussion with the digital marketing team at Random House Kids to find out exactly what they do to support a book.
Please introduce yourselves and explain your work in this group:
I'm Stephanie McKinley, Technical Producer at Random House Children's, which means that I handle all of the technical projects for the digital marketing team. Before I started, all technical projects—even a copy edit on a website—were completed by outside developers. Now that I am here, we've been able to bring a lot of these projects in-house. The Illuminae Files website is one of the projects that was initially created by an outside developer that I have since updated for Gemina.
I'm Cayla Rasi, Senior Digital Marketing Manager. My job here is to dive into our digital projects – I work closely with Stephanie and our Director, Kate.  I do a lot of social: Facebook, Twitter, Instagram, you name it. We're always thinking of really cool ways to reach our readers.
I'm Kate Keating – director of Digital Marketing here at Random House Kids. I oversee the department, and we basically touch everything digital. Email marketing, websites, social media, we oversee all digital strategy for the department.
What do you think is special or unique about this book? Why will readers want to get their hands on it?
Stephanie: The book is just so different in the way that it's written. With all the art elements inside,  it's just a completely different reading experience than anything you're used to.
Cayla: Of course, it's the format- It's just so wild, it's so cool. But from a social media perspective, the most special part about this book is the authors. They are so engaging, they love their fans, and they're kind, generous people. Their social presence is magnificent, and they're so fun! You can't help but fall in love with them and their book. For people who aren't following them on Instagram and Twitter – you've got to. Their personalities just shine.
Kate:  Well, It's not like any other book I've seen, especially for this audience, and people are so hungry for the second book after reading Illuminae. I love how into the characters everyone is… they feel really connected to them. I love that the authors are willing to do anything and they understand social media… they really get it. Everyone in-house is saying it's the book for people who don't necessarily know they like sci-fi.
What are some of the steps you take when you first start working on a title?
Cayla: I start by reading the book. I find inspiration from between the pages. Then, I love looking at the fans and what they're saying online. The fans give me that fire in the belly, they get me excited to work on a project:  I love being able to see what they are talking about, what matters the most to them.
Kate: Our marketing process starts with list launch meetings, when the editorial group presents all their titles for that season. Later on, we have meetings with publicity, editorial, sales, and marketing groups. We talk about comparative books in the marketplace, and how we felt about our readings of the book.
Afterwards, we create slide presentations to flesh out ideas for a marketing campaign – at this stage, it's still loose and flexible. The next round of big meetings is called pre-sales: that's when we present our ideas to the field sales representatives and our president. They give us feedback, and we tweak our plans accordingly.
We also have author meetings to figure out challenges they've faced in the past, or things that have worked well for them before.
Next up is sales conference – at that point, everything need to be pretty finalized because editors have to send final concrete marketing/publicity/sales plans to the authors and agent. A big part of our team's work is prioritizing tasks, because the digital landscape changes so quickly. Sometimes we may have a whole plan that we're starting to execute, but will suddenly need to do finish is much faster than anticipated. We try to plan as much as possible, but we do have to react to things quickly.
Cayla: Social changes all the time – so we make plans, but there's also so much shifting and changing so we have to stay very creative and nimble. But really it's a matter of being able to do both: plan in advance and also work in real time.
Check back in the coming weeks for the inside scoop from the Gemina team!
Follow along: #Gemina, #Illuminae, #IluminaeFiles
Follow the authors on Twitter (@AmieKaufman, @misterkristoff) and Instagram (@amiekaufmanauthor, @misterkristoff)
Visit the website here: illuminaefiles.com
Read more about Gemina and Illuminae below.
Editors get very passionate about books they work on – the Editor's Desk series is his or her place to write in-depth about what makes a certain title special. Get the real inside-scoop on how books are shaped by the people who know them best.
When I was young, the weekly trip to the library was the highlight of my existence. Probably because my greatest fear was running out of things to read! So I've always loved libraries and the access to books they offer to readers everywhere. I know there are a lot of you out there who agree.
Now imagine a world where you can't own books. Where knowledge is regulated and controlled. Where an all-powerful organization decides which discoveries and inventions we know about, and which are buried, never to see the light of day. This is the world of Rachel Caine's Great Library series, and it's by turns marvelous, fascinating, and utterly terrifying.
When Rachel came to me with the idea for this Young Adult series, I was intrigued by this alternate world where the Great Library of Alexandria never fell—and now, through its control of knowledge, essentially rules the world. Through alchemy, the text of any book can be borrowed from the library and recreated on your own personal codex. But here's the rub: how do you know if the Library has made any changes to that book? Or whether knowledge of something that might threaten the Library's power has been suppressed? You don't. You wouldn't.
And that's why black market book smugglers, like Jess Brightwell and his family, exist. You see, some people HAVE to own books. Some are collectors, some desire knowledge, and some hunger for . . . well, I'll let you find out about that for yourself. The Brightwell family business is dangerous, but more than that, Jess is troubled by what happens to some of the books they sell.
Soon Jess's father decides he would be better suited to entering the service of the Library—officially to train for a life as a Scholar, and unofficially, to spy.
And the story's just getting started! But I don't want to spoil this utterly readable and engaging series for you. Ink and Bone and Paper and Fire are the ultimate "books about books", a series for readers everywhere.
A story that revolves around books and libraries, that blends alternate history with magic, adventure, and romance—about the power of knowledge and the power of friendship and love? Sign me up!
Learn more about the books below!

Whether you're just daydreaming of traveling, or ready to jump on a flight, we've got just the dream destination for you.
Editors get very passionate about books they work on – the Editor's Desk series is his or her place to write in-depth about what makes a certain title special. Get the real inside-scoop on how books are shaped by the people who know them best.
Meg Leder, Executive Editor, Penguin Books, takes us inside the world of adult coloring books, one of the hottest segments in publishing.  She edits "The Queen of Coloring,"Johanna Basford, whose newest title, Magical Jungle, is published by Penguin Books on August 9.
In your view, what accounts for the adult coloring book craze and what separates Johanna Basford from the adult coloring book artist pack?
I think the adult coloring book craze has taken hold for several reasons: (1) It's a welcome respite from the world of computer screens. Coloring is a distinctly physical activity, and there's something imminently relaxing about putting marker or colored pencil to paper, instead of spending time with screens. (2) It's an inherently democratic hobby. All you need is a book and a coloring tool—you don't need to spend a lot of money on supplies or time learning skills. (3) And I think it speaks to something a lot of us did when we were kids—we loved it then, so it makes sense we'd love it now, especially with the more intricate designs!
I think New York Magazine dubbed Johanna the "Queen of Coloring" for a number of reasons. She was one of the first people out there to invite adults into the coloring book realm. She's got a marvelous artistic vision—she's so exceptionally talented at creating intricate work that inspires colorists. And she's also extremely generous, both as a person and as a creator. She's said a number of times that she just starts the masterpieces, and her fans finish them. I think that generosity shows in her art and resonates with all her fans.
 Watch Joanna Basford's "Magical Jungle – An Inky Expedition & Coloring Book" video:
How did you come to acquire and edit your first adult coloring book and how did the process compare with how you work with Johanna on her books?
When I was at Perigee, I acquired my first two coloring books at roughly the same time: Outside the Lines by Souris Hong, and Color Me Girl Grush by Mel Elliott. Rather than the fact that they were coloring books, what drew me to both of these was the subject matter (street art and Ryan Gosling, respectively!) and the fact that they expanded notions of creativity. And then, luckily, they both really benefitted from the adult coloring book craze timing-wise.
In the years since, the coloring book audience has become a lot more opinionated and sophisticated about what they want in a coloring book, so with Johanna's titles, we've spent a lot of time with our amazing production team looking at paper weight, opacity, etc. When I worked on those first two books, I never imagined that several years down the line, I'd be spending as much time talking about the merits of white vs ivory paper as I do now. But we want to keep those colorists happy!
In addition to adult coloring books, what are a couple of the upcoming books you are editing that are of most interest and what do you hope will distinguish them?
I'm publishing a book called Carry This Book from Broad City's Abbi Jacobson this fall. It's a marvelous illustrated book detailing the contents of real people's and fictional characters' bags. It's one of the most wonderfully weird and weirdly wonderful projects I've worked on since I started publishing, and I think readers will be really intrigued by this glimpse into the way Abbi's mind and creative process work. Abbi's a spectacularly creative and cool person, and it shows on the page.
I'm also really excited about two other books I have coming out this fall:   Tree of Treasures: A Life in Ornaments and The Wasp That Brainwashed the Caterpillar. The former is a gift book that explores the way ornaments tell the stories of our lives, and the latter looks at all the strange animals that evolution has created, including the antechinus, whose males have so much sex during their three-week mating session that runaway testosterone levels make them bleed internally, go blind, and drop dead! I love that my list at Penguin has room for such a wide spectrum of books, and my hope is that readers will enjoy reading them as much as I loved editing them.
Explore some adult coloring books here!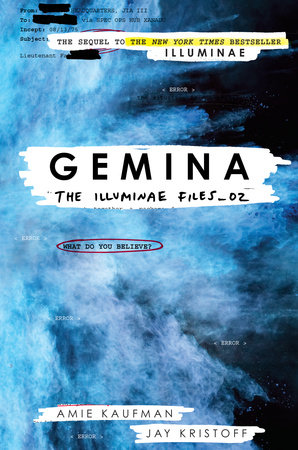 Ever wonder how a book makes it from the author's mind to a reader's shelf? Last time we delved deep into a book, we focused on the fascinating But What If We're Wrong? by Chuck Klosterman. You can explore that series here.
This time, we're taking a sharp left turn with one of the most exciting and nontraditional series on the market. The second book in The Illuminae Files, Gemina by Amie Kaufman and Jay Kristoff, has been hotly anticipated by fans ever since Illuminae ripped onto the scene last fall.
Full of spaceships, evil corporations, and deadly viruses, the plot is heart-pounding. However, it's the format and design of this series that really makes it stand out – no one page is like the next. It's a collection of files, announcements, data, memos, text messages, photos, and illustrations, all meshed together to give the reader an experience like no other. Gemina is set to be even more jaw-dropping, so follow along to discover the hard work and inspiration that goes into the making of this unique book.
In the coming months, we'll talk to the editor, marketing team, a sales representative, and other people who help make a book… a book.
Read more about Gemina and Illuminae below.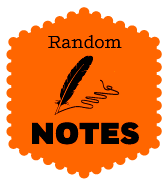 Read below –  Deanna Raybourn, author of the Veronica Speedwell Mysteries gives advice for plunging into Christie's intimidatingly large catalog; 
A few weeks ago a Twitter pal shyly confessed that she'd never read Agatha Christie before and was asking for advice on where to begin. And I admit, I had to sit down until the excitement passed. I never thought I would find a reader who hadn't read Christie, and it was wildly thrilling to contemplate all the pleasures she had in store. I envied her deeply. There are few joys in life more simple and complete than discovering a new writer—a profoundly prolific new writer. (Christie's career spanned the better part of five decades and few years went by without a new publication.) My Twitter friend could read for years and still have new Christie novels to discover, and because of this, I thought it might be a kindness to compile a sort of "Agatha 101" to steer her reading as she embarks. But that brought me to the thorny question of where to begin?
Of course, that's a subject that has been known to end in bloodshed. There are the Poirot purists, the people who believe fervently that the natty little Belgian detective is Christie's best and most accomplished sleuth. They are firmly and vehemently opposed by the adherents of Miss Marple, the well-beloved and dithery amateur detective from the tiny village of St. Mary Mead. Miss Marple spends her days in gardening and gossip and is just as concerned with the disappearance of a gill of picked shrimps as with unmasking murderers. You almost could not find two detectives with less in common. Poirot is urbane and sophisticated, a professional detective with a cosmopolitan lifestyle, committed to justice and able to command hefty fees for his services. Miss Marple is a fluttery spinster with maid troubles, too many shawls, and a mind like a sink, according to her nephew Raymond. Unlike Poirot's rather more cerebral approach, she invariably solves crimes by invoking the village parallel on the grounds that human nature is much the same wherever one goes.
So how to choose between them? The answer is that you simply cannot. In order to appreciate Christie in her full glory, you have to read both and there is no middle ground. One might argue that Christie is at the height of her plotting powers with Poirot while Marple gives her complete scope for developing characters, but that would be splitting an abundance of hairs. Both detectives' adventures are deeply satisfying.
For the inaugural book, I always suggest the delectably atmospheric Death on the Nile. This was the first proper "grown-up" mystery my grandmother ever gave me—I was ten at the time–and for that reason alone it holds a special place in my heart. I also remember picking it up to reread during my honeymoon cruise which is deliciously ironic when you realize that the entire plot centers around the murder of a bride on her newlywed cruise…But it stood up to that rereading and half a dozen since. The combination of exotic setting, unforgettable characters, and Poirot at the height of his powers is irresistible.
Since I propose starting with a Poirot adventure, it is only fair that Miss Marple gets equal time with Murder at the Vicarage. It is almost a crapshoot for me, choosing from amongst the Marple books, but I particularly like this one as it is set squarely in St. Mary Mead, and the spinster is best appreciated in her natural habitat. There are domestic disturbances and hidden scandals aplenty with lots of red herrings nicely sautéed and served up with a flourish.
My next Poirot pick will be controversial because I would, admittedly with hesitation, plump for The Murder of Roger Ackroyd. The wailing you hear is everyone who just realized I have overlooked Murder on the Orient Express. But we had an exotic crime with a twisty solution inDeath on the Nile; in Ackroyd we have Poirot in what passes for exotic to him—a small English village. Seeing him in Miss Marple's usual milieu is vastly entertaining. I propose it simply because the solution is one of the cleverest conjuring tricks Christie ever pulled off. It is a master class in plotting, and reading it was the first time I understood and appreciated precisely how brilliant Christie could be. (Of course, Orient Express has its own brilliance which is why it is a classic and you must read it too. So there, two for the price of one.)
What about a further adventure for Miss Marple? I would have to choose The Tuesday Club Murders, a collection of short stories, less for their innate Marpleness (she's a minor character here, often narrating more than acting) than for the fact that these clever little stories show off Christie's inimitable talent for creating perfectly-realized characters with just a few strokes of the pen. Craving something longer? Then by all means, A Murder is Announced is what you want. It is a "small" book with a murder in a private house with a limited number of suspects, but it is a splendid example of how Christie played fair with readers, but just barely.
And when you have finished with the canon—did you meet the charming Tommy and Tuppy? Ariadne Oliver? Parker Pyne? Harley Quinn?—and you are in the mood for some nonfiction, Christie has something to offer there as well. Come, Tell Me How You Live is a memoir of her time as the wife and occasional assistant of esteemed archaeologist Sir Max Mallowan. Christie accompanied him on numerous digs to Syria, recording life as she saw it in luscious detail. Her experiences there inspired her to write Murder in Mesopotamia and Appointment with Death, both Poirot mysteries.
Of course, pondering Poirot has made me wonder how I could have forgotten Evil Under the Sun! Well, best add that to the list along with The Moving Finger and The Body in the Library because you can never have too much of a good thing. And Agatha Christie novels are a very good thing indeed. So, my advice to my Twitter pal is to brew a pot of good strong Darjeeling or pour a stiff cocktail and settle in. She's going to be there for awhile…
Check out Deanna Raybourn's books below:
Writers frequently ask, "What makes a good story?"
But there's a much more important question to ask first: What is a story?
The reason no one asks that question is because, let's face it, it sounds kind of crazy. I mean, we all know what a story is — haven't we been mesmerized by them since we were three? Sheesh, there's never been a society on earth that didn't have storytelling.  So how could we not know?
Ah, but there's a bit of fine print. Sure, we wired to recognize a good story right off the bat, but creating a story? That's another matter. It's probably what prompted the great Southern writer Flannery O'Connor to quip, "I find that most people know what a story is until they sit down to write one."
One of the things that makes writing a story difficult is that, even as readers, we tend to be woefully wrong about what's hooked us when we're lost in a story.
Let's set the record straight. First, here's what we tend to think has us hooked:
A great voice.
A dramatic plot.
Gorgeous writing.
Makes total sense! Except it's not true. Those are just the things we can see on the surface – we see the great writing, and we can visualize the plot. So it's no surprise we'd assume that they're what we're responding to.
But while those things are often in a good story, they are not what make a good story.  In fact, they don't make a story at all. Instead, at best, they simply convey – albeit in luscious language — a bunch of surface things that happen. Such well-written, story-less prose is known in the trade as a beautifully written "who cares?"
So what is a story? In a nutshell: A story is a single, unavoidable problem that grows, escalates and complicates, forcing the protagonist to make an internal change.
The secret of story is that it's about internal change, not an external plot-based one. Everything that happens in a story gets its meaning and emotional weight based on one thing: the internal conflict it spurs within the protagonist as she struggles with what the hell to do next in order to solve the plot problem.
This is as true of a quiet literary novel as it is of a heart-pounding thriller. The drama doesn't come from the events themselves, it comes from how those events intensify the protagonist's internal struggle. That's what makes us care. That's what triggers the intoxicating sense of urgency that catapults readers out of their own lives into the protagonist's.
Here's the bonus for writers: The deeper you dig into this struggle, the more meaningful – and thus beautiful — your prose becomes.
Great writing comes from great stories, not the other way around.
Learn more about the book below: