Deanna Raybourn, author of A Perilous Undertaking on Agatha Christie's legacy… and where to begin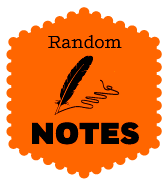 Read below –  Deanna Raybourn, author of the Veronica Speedwell Mysteries gives advice for plunging into Christie's intimidatingly large catalog; 
A few weeks ago a Twitter pal shyly confessed that she'd never read Agatha Christie before and was asking for advice on where to begin. And I admit, I had to sit down until the excitement passed. I never thought I would find a reader who hadn't read Christie, and it was wildly thrilling to contemplate all the pleasures she had in store. I envied her deeply. There are few joys in life more simple and complete than discovering a new writer—a profoundly prolific new writer. (Christie's career spanned the better part of five decades and few years went by without a new publication.) My Twitter friend could read for years and still have new Christie novels to discover, and because of this, I thought it might be a kindness to compile a sort of "Agatha 101" to steer her reading as she embarks. But that brought me to the thorny question of where to begin?
Of course, that's a subject that has been known to end in bloodshed. There are the Poirot purists, the people who believe fervently that the natty little Belgian detective is Christie's best and most accomplished sleuth. They are firmly and vehemently opposed by the adherents of Miss Marple, the well-beloved and dithery amateur detective from the tiny village of St. Mary Mead. Miss Marple spends her days in gardening and gossip and is just as concerned with the disappearance of a gill of picked shrimps as with unmasking murderers. You almost could not find two detectives with less in common. Poirot is urbane and sophisticated, a professional detective with a cosmopolitan lifestyle, committed to justice and able to command hefty fees for his services. Miss Marple is a fluttery spinster with maid troubles, too many shawls, and a mind like a sink, according to her nephew Raymond. Unlike Poirot's rather more cerebral approach, she invariably solves crimes by invoking the village parallel on the grounds that human nature is much the same wherever one goes.
So how to choose between them? The answer is that you simply cannot. In order to appreciate Christie in her full glory, you have to read both and there is no middle ground. One might argue that Christie is at the height of her plotting powers with Poirot while Marple gives her complete scope for developing characters, but that would be splitting an abundance of hairs. Both detectives' adventures are deeply satisfying.
For the inaugural book, I always suggest the delectably atmospheric Death on the Nile. This was the first proper "grown-up" mystery my grandmother ever gave me—I was ten at the time–and for that reason alone it holds a special place in my heart. I also remember picking it up to reread during my honeymoon cruise which is deliciously ironic when you realize that the entire plot centers around the murder of a bride on her newlywed cruise…But it stood up to that rereading and half a dozen since. The combination of exotic setting, unforgettable characters, and Poirot at the height of his powers is irresistible.
Since I propose starting with a Poirot adventure, it is only fair that Miss Marple gets equal time with Murder at the Vicarage. It is almost a crapshoot for me, choosing from amongst the Marple books, but I particularly like this one as it is set squarely in St. Mary Mead, and the spinster is best appreciated in her natural habitat. There are domestic disturbances and hidden scandals aplenty with lots of red herrings nicely sautéed and served up with a flourish.
My next Poirot pick will be controversial because I would, admittedly with hesitation, plump for The Murder of Roger Ackroyd. The wailing you hear is everyone who just realized I have overlooked Murder on the Orient Express. But we had an exotic crime with a twisty solution inDeath on the Nile; in Ackroyd we have Poirot in what passes for exotic to him—a small English village. Seeing him in Miss Marple's usual milieu is vastly entertaining. I propose it simply because the solution is one of the cleverest conjuring tricks Christie ever pulled off. It is a master class in plotting, and reading it was the first time I understood and appreciated precisely how brilliant Christie could be. (Of course, Orient Express has its own brilliance which is why it is a classic and you must read it too. So there, two for the price of one.)
What about a further adventure for Miss Marple? I would have to choose The Tuesday Club Murders, a collection of short stories, less for their innate Marpleness (she's a minor character here, often narrating more than acting) than for the fact that these clever little stories show off Christie's inimitable talent for creating perfectly-realized characters with just a few strokes of the pen. Craving something longer? Then by all means, A Murder is Announced is what you want. It is a "small" book with a murder in a private house with a limited number of suspects, but it is a splendid example of how Christie played fair with readers, but just barely.
And when you have finished with the canon—did you meet the charming Tommy and Tuppy? Ariadne Oliver? Parker Pyne? Harley Quinn?—and you are in the mood for some nonfiction, Christie has something to offer there as well. Come, Tell Me How You Live is a memoir of her time as the wife and occasional assistant of esteemed archaeologist Sir Max Mallowan. Christie accompanied him on numerous digs to Syria, recording life as she saw it in luscious detail. Her experiences there inspired her to write Murder in Mesopotamia and Appointment with Death, both Poirot mysteries.
Of course, pondering Poirot has made me wonder how I could have forgotten Evil Under the Sun! Well, best add that to the list along with The Moving Finger and The Body in the Library because you can never have too much of a good thing. And Agatha Christie novels are a very good thing indeed. So, my advice to my Twitter pal is to brew a pot of good strong Darjeeling or pour a stiff cocktail and settle in. She's going to be there for awhile…
Check out Deanna Raybourn's books below: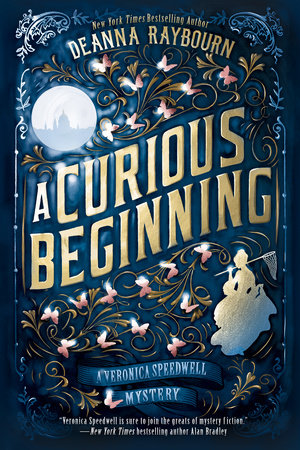 The New York Times bestselling author of the Lady Julia Grey mysteries returns once more to Victorian England and introduces intrepid adventuress Veronica Speedwell.... 

London, 1887. After burying her spinster aunt, orphaned Veronica Speedwell is free to resume her world travels in pursuit of scientific... Read more >