Congratulations to the 2017 Pulitzer Prize Winners!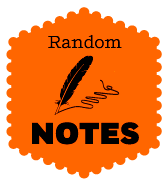 As we herald our newest Pulitzer Prize winners – in an unprecedented four of the five Letters categories – we celebrate all of the 131 titles published by a current or legacy imprint of Penguin and Random House that have been awarded a Pulitzer since the inception of the Prize more than a century ago. 
They include some of the defining fiction, nonfiction, and poetry of the past 100 years, such as: The Brief Wondrous Life of Oscar Wao by Junot Diaz in 2008: Ghost Wars by Steve Coll in 2005: Lindbergh by Scott Berg in 1999; The Grapes of Wrath by John Steinbeck in 1940; The Road by Cormac McCarthy in 2006; The Power Broker by Robert A. Caro in 1975;  Promises: Poems 1945-56 by Robert Penn Warren  in 1958; Humboldt's Gift by Saul Bellow in 1976; The Magnificent Ambersons by Booth Tarkingtonin 1919; and Common Ground by J. Anthony Lukas in 1986.
Here are our four newest Pulitzer winners!
Biography
The Return: Fathers, Sons and the Land in Between by Hisham Matar.
Edited by Noah Eaker.
Pulitzer citation: "For a first-person elegy for home and father that examines with controlled emotion the past and present of an embattled region."
Susan Kamil, Hisham Matar's publisher at Random House, said, "It's thrilling to see Hisham's work so recognized by the Pulitzer jury. The Return is about Hisham's personal search for his father, but his art elevates it into a universal quest for justice."
The Return previously won the inaugural PEN/Jean Stein Book Award.
Fiction
The Underground Railroad by Colson Whitehead.
Edited by Bill Thomas.
Pulitzer citation: "For a smart melding of realism and allegory that combines the violence of slavery and the drama of escape in a myth that speaks to contemporary America."
Colson Whitehead commented, "I don't even know what to say — this has been a crazy ride ever since I handed the book in to my editor. I'm incredibly grateful to everyone who picked up a copy and dug it, and to all the kind folks who championed it along the way — the booksellers, the reviewers, the awesome Oprah Winfrey, and the judges. It's a nice day to put 'New York, New York' on the headphones and walk around city making crazy gestures at strangers."
The Underground Railroad has sold over 825,000 copies in the United States across all formats.  An Oprah's Book Club 2016 selection, #1 New York Times bestseller, a New York Times Book Review Ten Best Books of 2016 selection and the winner of the 2016 National Book Award for Fiction, the book chronicles young Cora's journey as she makes a desperate bid for freedom in the antebellum South. After escaping her Georgia plantation for the rumored Underground Railroad, Cora discovers no mere metaphor, but an actual railroad full of engineers and conductors, and a secret network of tracks and tunnels beneath the Southern soil.
General Nonfiction
Evicted: Poverty and Profit in the American City by Matthew Desmond.
Edited by Amanda Cook.
Pulitzer citation: "For a deeply researched exposé that showed how mass evictions after the 2008 economic crash were less a consequence than a cause of poverty."
Ms. Cook commented, "It's been an honor for all of us at Crown to help bring Evicted into the world. Matt Desmond writes with great heart and intellectual rigor about America's housing crisis. He follows eight families in Milwaukee as they struggle to keep a roof over their heads, showing us how a lack of stable shelter traps families in poverty and destroys lives meant for better things. Matt often says, 'We don't need to outsmart poverty; we need to hate it more.' With Evicted, he has helped us do exactly that."
Evicted previously won the 2016 National Book Critics Circle Award for Nonficiton, the 2017 Andrew Carnegie Medal for Excellence in Nonfiction, the 2017 PEN/John Kenneth Galbraith Award for Nonfiction, and the 2016 Discover Great New Writers Award in Nonfiction, among other honors.
History
Blood in the Water: The Attica Prison Uprising of 1971 and Its Legacy by Heather Ann Thompson.
Edited by Edward Kastenmeier.
Pulitzer citation: "For a narrative history that sets high standards for scholarly judgment and tenacity of inquiry in seeking the truth about the 1971 Attica prison riots."
Mr. Kastenmeier commented, "Heather is a remarkable historian who has spent the last ten years of her life working diligently to make sure she could do justice to this story before it is too late.  She has shown remarkable courage and fortitude in researching a story the authorities didn't want told.  We need that now more than ever. In the years she's been working on this book the issues it raises have become more urgent than ever. For all these reasons I could not be happier for her upon this news."
We thank and congratulate Hisham Matar, Colson Whitehead, Matthew Desmond, and Heather Ann Thompson, their respective editors Noah Eaker, Bill Thomas, Amanda Cook, and Edward Kastenmeier, and our colleagues at Random House, Doubleday, Crown Publishers, and Pantheon for continuing and building upon one of our proudest literary traditions.
To view the complete 2017 Pulitzer winners list, click here.
Learn more about the winners here: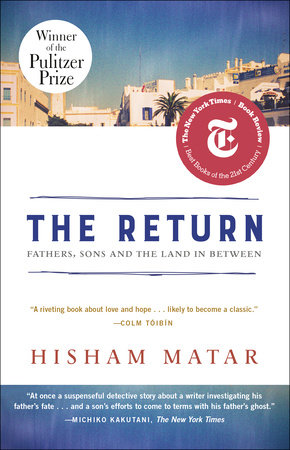 The Return (Pulitzer Prize Winner)
WINNER OF THE PULITZER PRIZE • The acclaimed memoir about fathers and sons, a legacy of loss, and, ultimately, healing—one of The New York Times Book Review's ten best books of the year, winner of the PEN/Jean Stein Book Award, and a finalist for the National Book Critics Circle Award and the Los Angeles Times... Read more >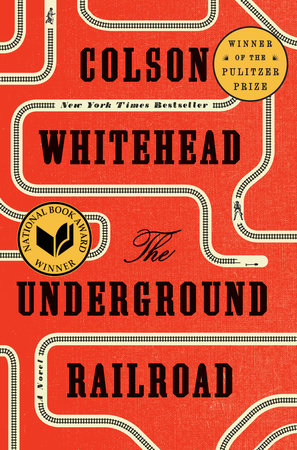 #1 New York Times Bestseller • Winner of the Pulitzer Prize • Winner of the National Book Award • Winner of the Andrew Carnegie Medal for Excellence in Fiction • Longlisted for the Man Booker Prize

One of the Best Books of the Year: The New York Times, The Washington Post, NPR, The Boston Globe, The Seattle... Read more >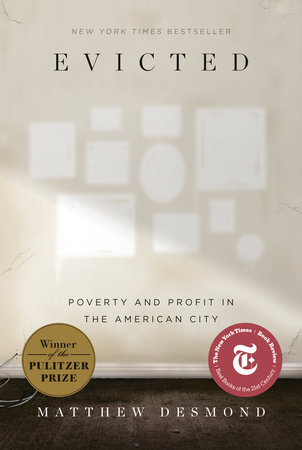 NEW YORK TIMES BESTSELLER • WINNER OF THE PULITZER PRIZE • NAMED ONE OF TIME'S TEN BEST NONFICTION BOOKS OF THE DECADE • One of the most acclaimed books of our time, this modern classic "has set a new standard for reporting on poverty" (Barbara Ehrenreich, The New York Times Book Review).

In Evicted, Princeton... Read more >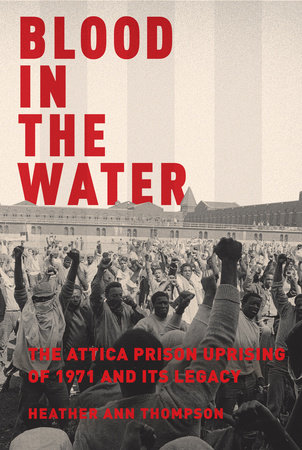 WINNER OF THE 2017 PULITZER PRIZE IN HISTORY 
WINNER OF THE 2017 BANCROFT PRIZE

NATIONAL BOOK AWARD FINALIST * LOS ANGELES TIMES BOOK PRIZE FINALIST * NEW YORK TIMES NOTABLE BOOK FOR 2016 * NAMED A BEST BOOK OF THE YEAR BY THE BOSTON GLOBE, NEWSWEEK, KIRKUS, AND PUBLISHERS WEEKLY

THE FIRST DEFINITIVE HISTORY OF THE... Read more >