Who better to give book recommendations than the bookish experts? Penguin Random House employees are sharing their favorite reads every month. Browse below!
Megan, Assistant Editor, Audio
Megan is the friend who's reading a book when you show up to dinner and recommends no less than six others over the course of your meal. If you can't find her in a book or at a restaurant, she's likely listening to a podcast on her commute or up in the air en route to her next trip.
Megan is also a member of Read Ahead's Junior Board and has been a volunteer for four years. Read Ahead is a charitable organization that matches mentors with children to foster a love for reading and promotes literacy. Read below for Megan's interview about her volunteer work!
RA: What is the most rewarding part of volunteering with Read Ahead?
MM: The most rewarding part of my experiences volunteering have been with my student, Yetzibeth. She brings so much excitement and enthusiasm to every kind of book that we read together. We've read books that range from Barbie princesses to non-fiction books about bees. It's incredible to see her excitement grow with each session – she is just so imaginative. When we start to get into a book she really likes, she can't wait to turn the page and see what's next. I learn as much, if not more, from her than she does from me.
RA: How has your relationship with her grown?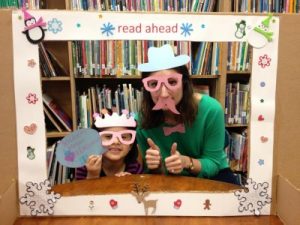 MM: We understand each other more as we continue to get to know each other. We aren't just reading together the whole time. When we first started she would come in and we would sit down and read together, but as we've gotten to know each other we've become a lot more comfortable, spending more time talking and learning about each other.
RA: Is there a book you've read together that has been particularly successful?
MM: She has such a range of interests – we're always reading about something new. One book that she really loved was "The Day The Crayons Quit" by Drew Daywalt – it really is a great story and she was so excited by it.
Who better to give book recommendations than the bookish experts? Penguin Random House employees are sharing their favorite reads every month. Browse below!
Casey Blue, Senior Manager, Business Development
Casey Blue is a proud nerd who loves doling out book recommendations as much as she loves reading. When she's not doing one of those things, she's either running, cooking, on the beach, or in a museum.
The Man Booker Prize is one of the most influential annual international literary fiction honors, open to writers of any nationality, writing in English. Congratulations to these six books published by Penguin Random House for making the longlist!
The longlist includes 13 total titles published in the UK and Ireland between October 1, 2017 and September 30, 2018.
Learn more about our six books in the running:
Penguin Random House author Michael Ondaatje has won the Golden Man Booker Prize for his classic novel THE ENGLISH PATIENT.  This one-time prize was awarded for the best work of fiction from the last five decades of The Man Booker Prize, one of the world's most prestigious annual fiction awards, as chosen by five judges, and then voted on by the public. 
Upon receiving the news, Mr. Ondaatje said, "I am honored as well as very surprised to receive this award for THE ENGLISH PATIENT, as I was to be in the company of the other remarkable nominees. It feels the book was written so long ago! I would like to thank all who have supported me and been involved in my work over the years."
Ondaatje, published by Alfred A. Knopf, Vintage and Everyman's Library in the U.S., and McClelland & Stewart in Canada, has written several award-winning novels, as well as a memoir, a nonfiction book on film, and several books of poetry. His latest novel, WARLIGHT, was published earlier this year by Alfred A. Knopf in the U.S. and McClelland & Stewart in Canada.  Born in Sri Lanka, Ondaatje currently lives in Toronto. Read his works here.
Who better to give book recommendations than the bookish experts? Penguin Random House employees are sharing their favorite reads every month. Browse below!
Natasha, Associate Manager, Consumer Engagement
Natasha is a social media person by day and reader by night. She enjoys books that will either inspire her or make her cry — there's really no in-between. You can probably find her at a bagel store or taking photos of brownstones in Brooklyn.
Camille Perri, author of the delightful new romantic comedy novel When Katie met Cassidy answered a few questions about New York, new love, and more.
So much loving detail is given to clothing in this novel – can you tell me a little about how you present your main characters?
I like clothes. I like fashion; particularly men's fashion. Both my father and my grandmother on my mother's side were tailors, so I think it's in my blood. In terms of fiction writing, clothing serves as an efficient and fun method of characterization. You can not know a single thing about someone—a stranger who steps into a restaurant, let's say—but their clothing tells you so much about them before they even open up their mouths to speak. Clothing reveals what a character is trying to project, as well as what they're giving away about themselves without even realizing it: their socioeconomic class; their confidence level; their vulnerabilities.
For Cassidy, the clothing she chooses to wear is of utmost importance because it functions as a reflection of her gender identity. Everything she puts on has been curated. Her clothes are her armor. Katie, on the other hand, is always deliberating about what to wear. Depending on where she's going and which version of herself she wants to accentuate, her clothing varies greatly. I think of Katie's many costume changes as a reflection of the way she's still trying on different versions of herself in this novel. She's still searching for what feels right, which version of herself is the most authentic.
This book is such a joyful, fun depiction of two women falling in love – that's still pretty rare. Are there any books or movies with romantic relationships that meant a lot to you?
My favorite lesbian romance of all time is the 1999 movie But I'm a Cheerleader, starring Natasha Lyonne and Clea DuVall. RuPaul is also in it, so is the brilliant Melanie Lynskey. It's a satirical comedy about a cheerleader who is sent to conversion therapy camp to cure her lesbianism. It's one of the smartest, funniest movies I've ever seen. The magic of this film is that it's so much fun to watch as it tackles the complexity of hetero-normativity and the social construction of gender.
Do you have a favorite romantic comedy?
Everything Nora Ephron. My novel isn't called When Katie Met Cassidy for nothing! But shh…my favorite Nora Ephron rom-com isn't When Harry Met Sally—it's You've Got Mail.
What I love about all of Ephron's romantic comedies though is the way they're more than just love stories. They also function as reflections of something specific going on in American culture at the time they were made. YGM, for example, is more than a simple feel-good story about two people in an online romance who are unaware that they're business rivals. It's also about how romance was changing with advances in technology, and how chains of mega bookstores were putting beloved independent shops out of business at alarming rates. I guess I like a little bit of social commentary with my romantic comedies. And nobody did that better than Nora Ephron.
Katie grew up pretty sheltered and has always thought of herself as straight. Why did you want someone new to dating women as one of your protagonists?
I liked the idea of someone who has never before been romantically attracted to a woman, and who's never considered herself anything but straight and "normal," to suddenly have to rethink her assumptions. Most of us who identify as LGBTQ at one time thought of ourselves as straight, too. That process of opening oneself up to a different path is very interesting to me and ripe for good storytelling.
Part of the issue for Katie, too, goes beyond her surprise at her attraction to Cassidy; it's also that Katie is someone who very much needs to be liked. She yearns to be approved of. It's difficult for her to risk upsetting her parents, or to accept that if she's out with Cassidy, some people will look at her differently, in a way that may not be as approving as she's accustomed to. That's what I wanted to write about because part of coming to terms with being read as gay is adjusting to the fact that there will be some people out there who aren't going to like you, no matter how hard you try, solely because of this one aspect of your personhood.
You previously worked as a books editor for Cosmopolitan and Esquire – what would surprise the average reader to know about that kind of job?
I think the average reader would be surprised by how many Readers with a capital "R" and book lovers work at those magazines. The people behind even the glossiest of magazines are, for the most part, smart and socially aware and many of them are doing their best to provide a service—a social good—even as they're under a tremendous amount of pressure to put out a product that remains popular and profitable.
What novels have you especially loved lately?
I've enjoyed the recent hardcover releases The Wife by Alafair Burke; Sunburn by Laura Lippman; The Favorite Sister by Jessica Knoll, and in paperback, Julie Buntin's Marlena.
You obviously have a lot of love for New York – are there any bars or restaurants that feel like home?
I'm big on coffee shops. Fortunately I live in Brooklyn where there are many to choose from. When I lived in Williamsburg, I basically lived in a coffee/pie shop called The Blue Stove. That's were I wrote most of my first novel, The Assistants. I've since moved to the Brooklyn Heights/Downtown Brooklyn area and have set up shop at a wonderful café called Swallow in Cobble Hill. It only took a few months for most of the staff to know me by name. I leave them no choice!
Check out When Katie Met Cassidy here:
Who better to give book recommendations than the bookish experts? Penguin Random House employees are sharing their favorite reads every month. Browse below!
Annysa, Manager, Diversity & Inclusion, Career Outreach, Human Resources
Annysa works closely with colleagues across the company to develop and advance strategic corporate and divisional diversity and inclusion initiatives. In addition to her husband and baby girl, her true loves include Spoken Word, traveling, home-made Dominican meals, and reading (at all possible times).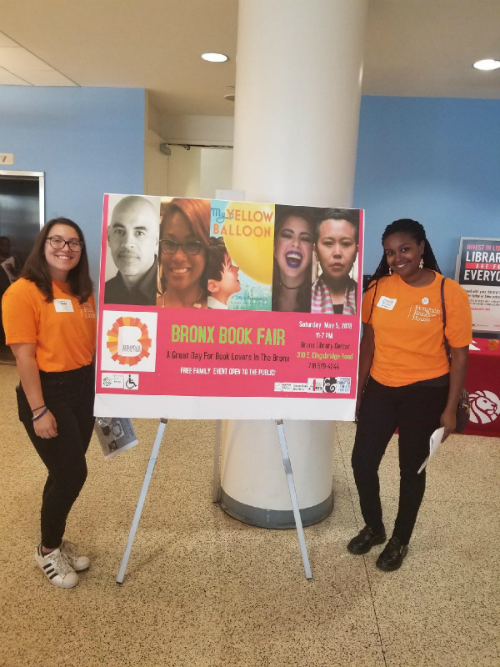 Volunteers from across Penguin Random House participated in the Bronx Book Fair on May 5th. It was a jam-packed day of events at the Bronx Library Center, with speakers such as Noëlle Santos from The Lit. Bar, as well as coaching sessions with local writers and book sales from community bookstore Word Up.  This was the first year Penguin Random House participated in the Bronx Book Fair, and we had a tremendous response to the call for volunteers!  We were so impressed by the enthusiasm and support of our employee volunteers.
Here is what some of the volunteers had to say:
 "It was great to see so many PRH employees show up excited to help their fellow book lovers!"

"Everywhere I turned at the Bronx Book Fair, there was passion–passion in the speakers, whose wealth of knowledge included everything from copyright law to fostering women's leadership; passion in the authors, booksellers, and publishers reading from their work and selling books at their booths; and passion in the event staff, whose beaming faces were #BronxProud. It was such an honor to see the rich literary culture of the Bronx in action beyond the classroom where I used to teach ELA in the Bronx, and I especially loved the slam poetry and spoken word presentation by Project X–it's heartwarming to see the youth shine a light on their fellow artists in their community!"

"The Bronx Book Fair was wonderful–the event organizers were lovely, and the day's events and panels were organized with great care. I welcomed the opportunity to get to know colleagues across other departments who I normally wouldn't connect with in my day-to-day. A personal highlight was the chance to chat with young readers/writers who came to check out the book fair–their enthusiasm was infectious!"
The Bronx Book Fair is dedicated to engaging and growing the community of poets and writers in the Bronx, and to connecting to readers and book lovers of all ages. Launched in 2013, The Bronx Book Fair, along with Bronx Book Festival and The Lit. Bar bookstore, are contributing to revitalizing book culture in the Bronx, needed especially after the 2016 closure of the Baychester Barnes & Noble.
Who better to give book recommendations than the bookish experts? Penguin Random House employees are sharing their favorite reads every month. Browse below!
Sarah, Digital Sales
Sarah is a metadata manager whose personal library exceeds her shelf space. She lives in Brooklyn, where she can often be found teaching yoga and telling corny dad jokes.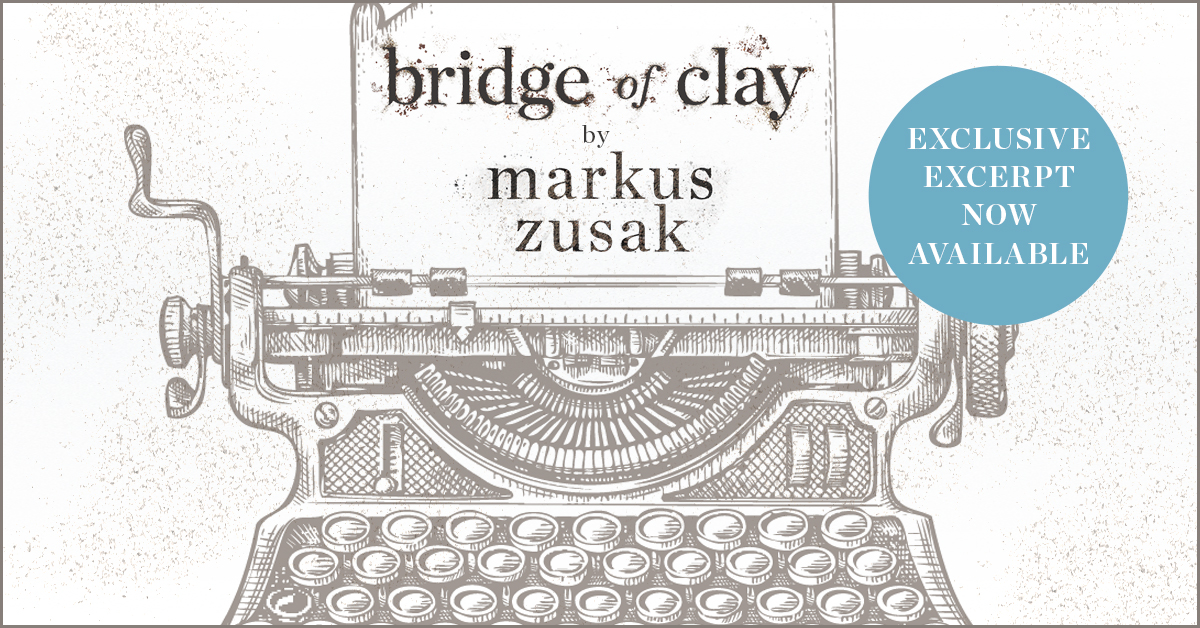 An exclusive excerpt from Markus Zusak's new novel, Bridge of Clay, is now available in anticipation of the novel's publication set for October 9, 2018. Read the excerpt at bridgeofclaybook.com/excerpt.html.
Bridge of Clay is a breathtaking story following five brothers who bring each other up in a world run by their own rules. As the Dunbar boys love and fight and learn to reckon with the adult world, they discover the moving secret behind their father's disappearance.
Markus Zusak is the masterful storyteller behind the extraordinary bestseller The Book Thief, which remains one of the most enduring stories of our time.
Find out more and pre-order your copy at bridgeofclaybook.com.