Who better to give book recommendations than the bookish experts? Penguin Random House employees are sharing their favorite reads every month. Browse below!
Kathryn, Marketing Coordinator 
Kathryn can always be found with a book (or four) in her bag. She's on a perpetual quest to find the best dumplings NYC has to offer, enjoys wearing every shade of black, and commutes to read on the subway.
Who better to give book recommendations than the bookish experts? Penguin Random House employees are sharing their favorite reads every month.
Liz, Social Media Manager
When she's not tweeting, pinning, or posting about all things literary, Liz can be found in a museum, at a play, or stuck on the Second Avenue Subway.
Who better to give book recommendations than the bookish experts? Penguin Random House employees are sharing their favorite reads every month.
Amy, Marketing Manager
Amy reads excellent books and watches terrible movies. In her free time, you can find her biking around Brooklyn, lolling in a park, or wandering a museum. 
Penguin Random House mourns the loss of author, Philip Kerr, who died on Friday, March 23 in London after an eight-month battle with cancer. He is one of most distinguished modern thriller writers, known best for his Bernie Gunther novels. His debut novel, March Violets, was published over 30 years ago and introduced the character as a sardonic, hard-drinking detective tackling the dark depths of Nazi and post-war era Germany.
Several of Kerr's Gunther novels became instant bestsellers upon publication, including six New York Times bestsellers and five USA Today and Publishers Weekly bestsellers. In addition, Kerr has received several award nominations and honors. He was a three-time nominee for an Edgar Award for Best Novel, a Shamus Award nominee, and a winner of both a Barry Award and the British Crime Writers' Association's Ellis Peters Historic Crime Award. In early 2018, his novel Prussian Blue was also nominated for a Barry Award for Best Novel. His books have been published in thirty-seven territories. 
Born in Edinburgh, Scotland, in 1956, Kerr studied at the University of Birmingham. Following university, Kerr worked a
s a copywriter for several advertising agencies. In addition to his Bernie Gunther novels, Kerr wrote two nonfiction books, fifteen adult novels, and ten children's fiction books. He is admired by many, and a growing list of high-profile personalities, impressive critics and fellow writers including Lee Child, Tom Hanks, and Nick Rennison, continue to share their love for Kerr and his Bernie Gunther novels.
His most recent novel, Greeks Bearing Gifts, will be published in April 2018. Browse more of Philip Kerr's works here.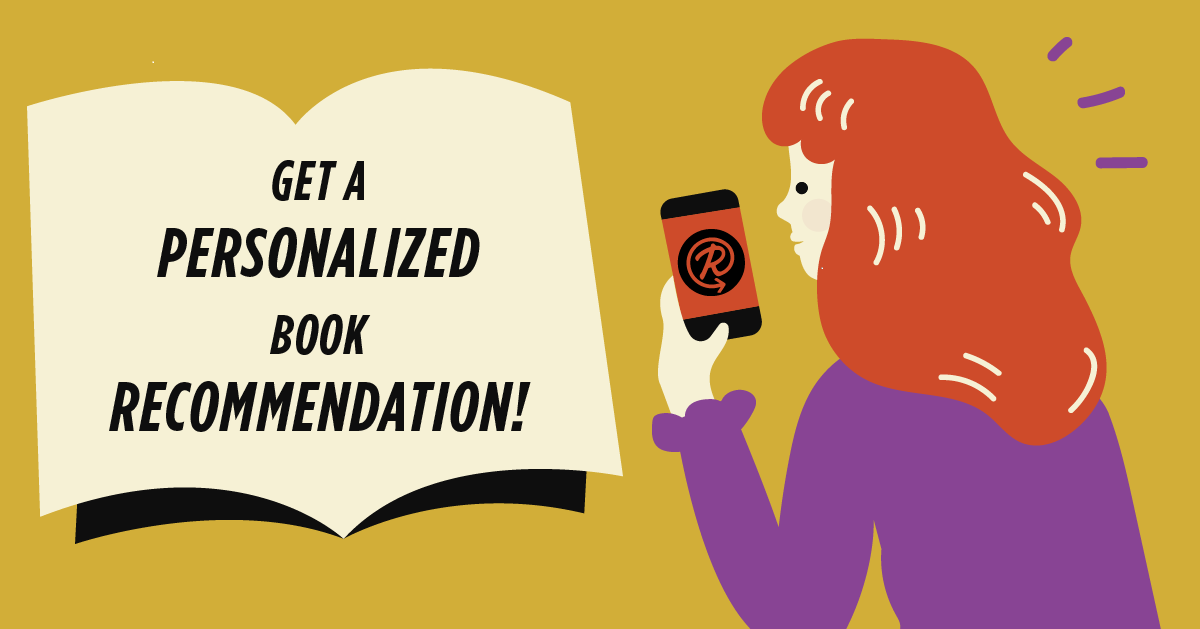 Read it Forward is pleased to introduce Read it Forward Book Recs, a chatbot that quickly and intelligently recommends your next great read via a conversational interface.
The bot can be accessed via RIF's Facebook page on desktop or mobile. Once launched (via the Send Message button on RIF's Facebook page
on desktop or by searching Read it Forward in your Messenger app on mobile), you can select several different pathways to finding your next book: Author I Like; Book I Like; Genre I Like; Surprise Me; Bestsellers; and Award Winners. After a series of additional questions designed to further narrow the selections, you are then presented with up to 18 book recommendations matching your interests. In certain instances, you are able to drill down even further into the themes of specific books or, in the case of the "Surprise Me" button, you can take a quicker path that serendipitously serves up books at random. Once you have received a set of recommendations, you are invited to look at a summary of the book, learn more about it on PRH.com, add the book to a Goodreads shelf, and share the recommendation with a friend. After the first interaction, the bot will ping you to remind you to continue discovering great books and also to encourage you to share the bot with friends. And if you choose to opt into formal notifications, you can also receive alerts when authors you like are releasing a new book, learn about author appearances in your area, and other relevant book-centric information.
Now it's your turn! Click here to launch the chatbot and please let us know what you think. Questions, comments and any troubleshooting requests can be sent to Chatbot@Readitforward.com.
We all have book characters we love. Here are five that we love so much, we had to make stop-motion tributes. WARNING: some spoilers if you haven't read the book!
1) Claire Fraser (Outlander): Time-traveling British combat nurse, sassy Sassenach, and so much more.
2) Elizabeth Bennet (Pride and Prejudice): Sensitive sister, brainy bookworm, and all-around awesome independent woman.
3) Daenerys Targaryen (A Game of Thrones): AKA Khaleesi, Mother of Dragons, and Breaker of Chains.
4) Mark Watney (The Martian): Why do we love astronaut Mark Watney? Hint: it's more than just the form-fitting spacesuit.
5) Wade Watts (Ready Player One): Geeky, 80's-loving, heroic, and often virtually simulated.
We're excited to announce that Markus Zusak's new novel, Bridge of Clay, will be published October 9, 2018. This breathtaking story follows five brothers who bring each other up in a world run by their own rules. As the Dunbar boys love and fight and learn to reckon with the adult world, they discover the moving secret behind their father's disappearance.
Markus Zusak is the masterful storyteller behind the extraordinary bestseller The Book Thief, which remains one of the most enduring stories of our time.
Find out more and pre-order your copy at bridgeofclaybook.com.