Read an Excerpt From Markus Zusak's New Novel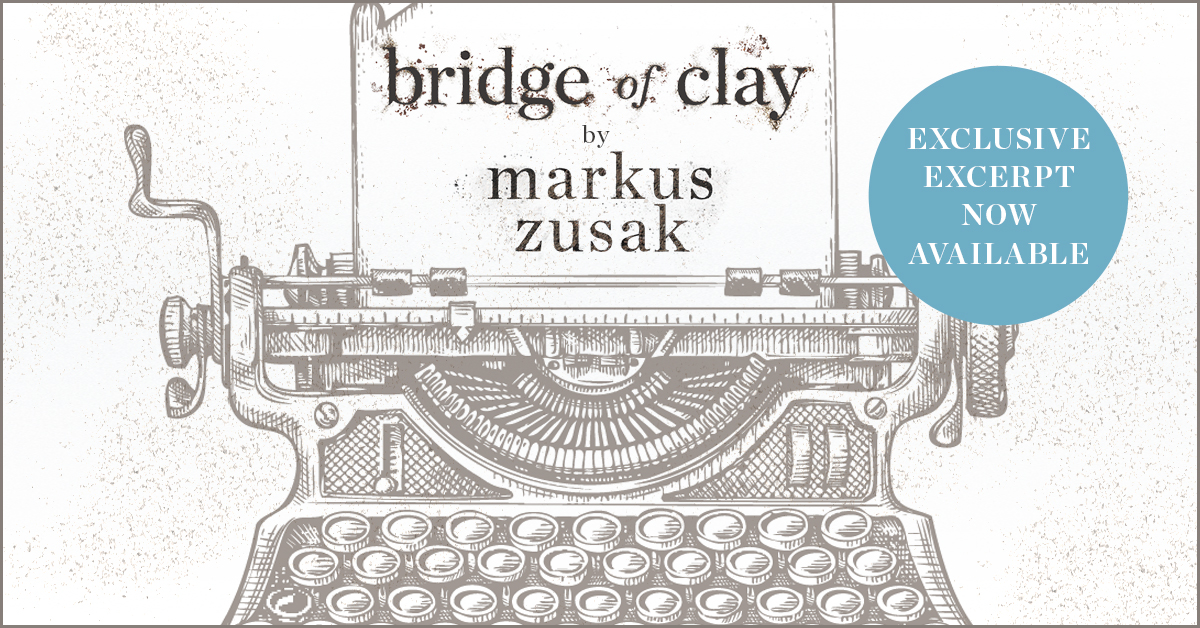 An exclusive excerpt from Markus Zusak's new novel, Bridge of Clay, is now available in anticipation of the novel's publication set for October 9, 2018. Read the excerpt at bridgeofclaybook.com/excerpt.html.
Bridge of Clay is a breathtaking story following five brothers who bring each other up in a world run by their own rules. As the Dunbar boys love and fight and learn to reckon with the adult world, they discover the moving secret behind their father's disappearance.
Markus Zusak is the masterful storyteller behind the extraordinary bestseller The Book Thief, which remains one of the most enduring stories of our time.
Find out more and pre-order your copy at bridgeofclaybook.com.