The Man Booker Prize is one of the most influential annual international literary fiction honors, open to writers of any nationality, writing in English. Congratulations to these six books published by Penguin Random House for making the longlist!
The longlist includes 13 total titles published in the UK and Ireland between October 1, 2017 and September 30, 2018.
Learn more about our six books in the running:
Who better to give book recommendations than the bookish experts? Penguin Random House employees are sharing their favorite reads every month. Browse below!
Today, we spotlight Ron, who works as Retail Chain Manager for Adult Mass Merchandising. He also volunteers for Camp Kowakan and has kindly shared some of his experience. Learn more about Ron's service time by reading his story below:
Just over 1 million acres – – 1,090,000 to be specific.  So many lakes it's almost as if they had help from Dr. Seuss in naming them – – there really is a Lake One, Lake Two, Lake Three and Lake Four.  That's the Boundary Waters Canoe Area Wilderness. (BWCA) There's no other place like it on earth and its located in Northern Minnesota.  Since about 2004 I've been on the leadership team for a wilderness canoe base called Camp Kowakan.
To keep it a wilderness experience, the U.S. Forest Service limits groups to nine including a guide and chaperone. We ask them to leave behind smart phones and take off watches – – they won't be needed.  We teach them to live with the natural rhythm of life: eat when you're hungry; sleep when you are tired; get up when it feels right, or when the canoe guide rousts you.  Group members learn teamwork and leadership skills, along with the rigors of life on the trail while, hopefully, seeing the beauty surrounding them. The resulting experience isn't for everyone, but you'd be surprised at how many kids take to it.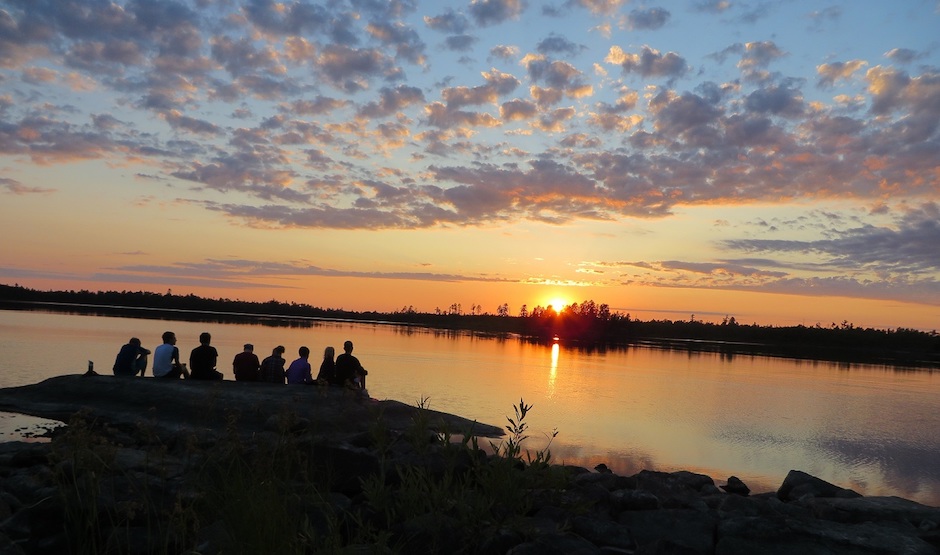 My next trip is in August.  All of the kids have gone on trips with me before and for two of them this will be their fourth time.  I always tell the kids that my job is to keep them safe and theirs is to make sure we have fun.  They are good at that.  I try.
Penguin Random House author Michael Ondaatje has won the Golden Man Booker Prize for his classic novel THE ENGLISH PATIENT.  This one-time prize was awarded for the best work of fiction from the last five decades of The Man Booker Prize, one of the world's most prestigious annual fiction awards, as chosen by five judges, and then voted on by the public. 
Upon receiving the news, Mr. Ondaatje said, "I am honored as well as very surprised to receive this award for THE ENGLISH PATIENT, as I was to be in the company of the other remarkable nominees. It feels the book was written so long ago! I would like to thank all who have supported me and been involved in my work over the years."
Ondaatje, published by Alfred A. Knopf, Vintage and Everyman's Library in the U.S., and McClelland & Stewart in Canada, has written several award-winning novels, as well as a memoir, a nonfiction book on film, and several books of poetry. His latest novel, WARLIGHT, was published earlier this year by Alfred A. Knopf in the U.S. and McClelland & Stewart in Canada.  Born in Sri Lanka, Ondaatje currently lives in Toronto. Read his works here.