There's a Limit to Writing What You Know, and Here's Why
This article was written by Elyssa Friedland and originally appeared on Signature Reads.
Lately I've been thinking about the difficult balance an author needs to strike between writing what we are familiar with, and therefore helping to unsure an authentic voice, and creating characters totally apart from ourselves in settings we may never have visited.
The former might seem easier and the safer route to go. "Write what you know;" it's a familiar refrain and popular advice given to aspiring writers. But even that can be fraught with difficulty. In writing characters, places, and events from our own lives, we can all too easily fall into the trap of sharing too much detail. When setting a novel in New York City, where I live, it's critical that I don't mention every restaurant and boutique name that I frequent. When I find myself writing more of a guidebook to New York City than a novel, I ask myself: Is that extra detail propelling the story forward? If not, it should be cut. I certainly don't want to limit the audience for my books to readers who live within a ten-mile radius of me looking for a great hat store.
On the other hand, there is value in sharing the nooks and crannies of a setting we know intimately well. It is the ultimate way to invite the reader to join us in the pages. Reading fiction is nothing if not an escape, and the more specificity provided, the more easily a reader can Photoshop themselves into the novel and feel the humid air, taste the freshly picked tomato, and smell the lavender — whatever atmosphere the writer is trying to suck the reader into comes alive the more detail we give.
A quick anecdote. In my latest novel, The Intermission, a critical scene takes place at a Chinese restaurant on First Avenue called Wa Jeal. This would be a case of providing too much in the minutia department. It didn't matter that it was on First Avenue and it certainly didn't matter what the restaurant was called. The only upshot of providing that detail were the numerous texts I got from local friends: Is Wa Jeal really good? What do you order there? Do they deliver? Yeah… you get the idea.
Setting is not the only trap where writing what you know can lead to extraneous detail. Too often we as writers like to share experiences from our former professions — probably because we are scarred by them. There are a lot of lawyers-turned-writers and much as we may want to tell our readers about the gloom and doom of law firm life, from the tedious document review at three A.M. to the hours spent waiting in the printing office for four-hundred page contracts to be bound, we need to remember: there's a reason we switched gears. Being a lawyer was boring! And so is writing about it.
In The Intermission, I attempted to strike a nice balance between writing what I knew and writing what I wanted to know about. I refused to make either of my husband and wife pair attorneys. Instead, I made Jonathan a hedge funder — a world that is somewhat elusive to me but is prevalent in my hometown of New York City. For Cass, I decided to put her in the world of Broadway marketing. I love theater but knew very little about the behind-the-scenes making of a show. So I was able to bring my passion for the stage to the novel but also explain the mechanics of marketing a show in outsider-not-insider terms.
Likewise with the plot. Half the novel is set in New York, but half the story is in Los Angeles. I've visited LA many times but don't know it nearly as well as my hometown. Having a split-setting kept my overflow details in check. I needed to make sure LA came alive just as much as New York did in the book.
Not overwriting what I know continues to be a struggle I face as a writer, but I'm certainly aware of the pitfalls. And I welcome reader feedback on the subject, as that is truly the test of whether I'm striking the proper balance.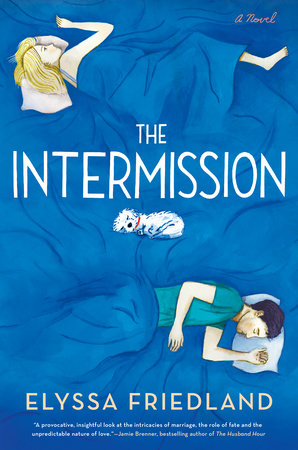 "An effortless page-turner, almost a movie treatment more than a novel…intelligent commercial fiction." – The Wall Street Journal Read more >
Photo by Kelly Sikkema on Unsplash