How to Write Short Stories (Hint: It's Not That Simple)
This article was written by Laura Furman and originally appeared on Signature Reads.
As the series editor who chooses the stories in the annual O. Henry Prize Stories, I read hundreds of short stories every year. I also have the benefit and pleasure of asking each year's twenty winners to write a short piece about how and why they wrote their stories. Along with my own experience as a short story writer, I'm in a good position to ponder a question often posed by aspiring writers: What are the essential elements of a good short story?
As I set out to answer that question, however, I found myself instead enumerating what is not essential.
The first thing you should set aside is any explicit or guiding notion of what your story is "about." Readers often ask writers what their stories mean, but if the writer has a ready answer, that is a problem. A good writer knows where and when the first hint of a story appeared, and how she wrote it. She knows what the process was from draft to finish – but a story's "meaning" is often as much a mystery to writer as to reader, and that's as it should be.
Writing a short story is an intuitive activity driven by the writer's wonderful subconscious and it's as far from meaning as dreaming is from being awake. Conscious logical planning will get you from Point A to Point B in the shortest time but the subconscious excels at fortuitous invention. A writer must learn to trust the startling images and characters that come up in the course of composition. Her subconscious, if she trusts it, will guide her through the beginning, background, and development to the ending, which is often the most difficult part to write, and to understand.
The next most important thing is grasping the particular demands of this form. In bringing to life the world of a short story, it is crucial to know what to leave out. Despite some superficial resemblance to the novel, the short story differs from it in important ways; a story must draw the reader in without attempting to imitate the enveloping completeness or epic sweep of a novel. A short story also isn't a song or a poem, forms that express their world of meaning through extreme compression and abstraction. Some very terse stories do resemble a poem or song, for example Michael Parker's "Stop 'n' Go" in The O. Henry Prize Stories 2018. Whatever its length, though, and however elaborate or simple its language, the short story is rooted in its own unique deployment of quotidian details, which must feel real and convincing.
In all stories, even the most starkly written, the story's world must be recognizable, however eccentric or fantastical or hyper-realistic it may be. Characters sit on uncomfortable chairs or walk on graveled paths, and the reader must be able to sit on those chairs and walk on those paths. Frequent O. Henry winner William Trevor's conflicted Irish and English characters feel as real and important to the fond reader as her own friends. The main character in Jo Ann Beard's "The Tomb of Wrestling," in The O. Henry Prize Stories 2018, confronts an intruder who means her harm, and the reader is as terrified as she is.
The thousands of decisions a writer makes in editing a story boil down to trusting the reader to make connections. That trust dominates the writer's decisions as she moves from draft to draft and decides what the reader needs in order to understand plot, sequence, setting, and character – without spelling out those elements. Explaining is unnecessary when the story is right; in fact, too much explanation feels to the attentive reader like an annoying interruption, a breaking of the spell. Never underestimate your reader's intelligence.
At a magical point, the writer's subconscious inventions connect with the reader's intelligence and emotions, and the reader understands why the story ends where it does; how the ending is an illuminated version of the beginning; that the story's secret has been revealed without words. The trust that has guided the writer to get rid of all but the right details has paid off and the reader has everything she needs to make the story's meaning her own.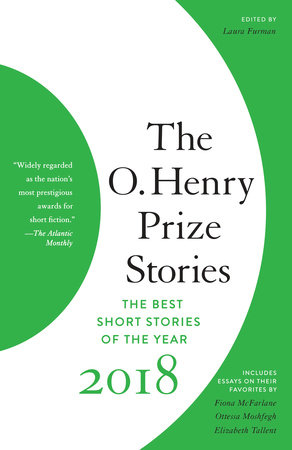 The O. Henry Prize Stories 2018
The O. Henry Prize Stories 2018 contains twenty prize-winning stories chosen from thousands published in literary magazines over the previous year. The winning stories come from a mix of established writers and emerging voices, and are uniformly breathtaking. They are accompanied by essays from the eminent jurors... Read more >
Photo by Da Kraplak on Unsplash