Categories: Explore: "News"
Masha Gessen was honored Wednesday night with the National Book Award for Nonfiction for her book, The Future is History. 
This is the fifth consecutive year in which Penguin Random House authors have won at least one National Book Award as recognized by the respective panels of judges in each of the four categories.
Read more about our other finalists for the 2017 National Book Awards.
George Saunders, famed short story writer, has won the Man Booker Prize for his first full-length novel, Lincoln in the Bardo.
From The Man Booker Prize website:
The 58-year-old New York resident, born in Texas, is the second American author to win the prize in its 49-year history. He was in contention for the prize with two British, one British-Pakistani and two American writers.
Lola, Baroness Young, 2017 Chair of judges, comments:
'The form and style of this utterly original novel, reveals a witty, intelligent, and deeply moving narrative. This tale of the haunting and haunted souls in the afterlife of Abraham Lincoln's young son paradoxically creates a vivid and lively evocation of the characters that populate this other world. Lincoln in the Bardo is both rooted in, and plays with history, and explores the meaning and experience of empathy.'
Lincoln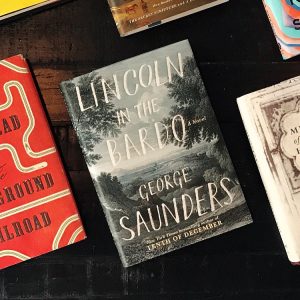 in the Bardo focuses on a single night in the life of Abraham Lincoln: an actual moment in 1862 when the body of his 11-year-old son was laid to rest in a Washington cemetery. Strangely and brilliantly, Saunders activates this graveyard with the spirits of its dead. The Independent described the novel as 'completely beguiling', praising Saunders for concocting a 'narrative like no other: a magical, mystery tour of the bardo – the "intermediate" or transitional state between one's death and one's next birth, according to Tibetan Buddhism.' Meanwhile, the Guardian wrote that, 'the short story master's first novel is a tale of great formal daring…[it] stands head and shoulders above most contemporary fiction, showing a writer who is expanding his universe outwards, and who clearly has many more pleasures to offer his readers.'
-Read the rest here.
Browse below for Saunders' rightfully beloved works:
The 2017 Nobel Prize for Literature has been bestowed upon our author Kazuo Ishiguro. His beloved fiction, which includes The Remains of the Day, Never Let Me Go, and The Buried Giant, has been published in the U.S. by Knopf, Vintage, and Random House Audio since 1989. Ishiguro is among more than 60 of our authors to receive the Nobel Prize.
See below for a few of his novels.
The Man Booker, one of the most influential annual English-language international literary fiction honors, has revealed the 2017 shortlist with six titles. See all the Penguin Random House titles that made the longlist here.
Learn more about our three books in the shortlist:
The Man Booker Prize is one of the most influential annual English-language international literary fiction honors. Congratulations to these eight books published by Penguin Random House for making the longlist! The longlist includes 13 total titles published in the UK between October 1, 2016 and September 30, 2017.
Learn more about our eight books in the running:
Lambda Literary
, the nation's leading organization advancing lesbian, gay, bisexual, and transgender (LGBT) literature, has announced the winners of its 29th Annual Lambda Literary Awards (the "Lammys"), with Penguin Random House authors receiving four awards, including the Visionary Award, a lifetime achievement honor presented to Jacqueline Woodson.  The ceremony, bringing together authors, publishers and sponsors to celebrate excellence in LGBT literature, took place Monday night, June 12, at NYU's Skirball Center for the Performing Arts.
Here are our 2017 Lammy Award winners in the following categories:
LGBT Nonfiction
HOW TO SURVIVE A PLAGUE: The Inside Story of How Citizens and Science Tamed AIDS by David France, (Alfred A. Knopf)
LGBT Science Fiction / Fantasy/ Horror
THE DEVOURERS by Indra Das (Del Rey)
Gay Mystery
SPEAKERS OF THE DEAD: A Walt Whitman Mystery by J. Aaron Sanders (Plume)
Visionary Award
Jacqueline Woodson, author of such acclaimed books as the National Book Award-winning BROWN GIRL DREAMING (Nancy Paulsen Books/Puffin), received the Visionary Award for "breaking new ground in the field of LGBT literature."  Tony Award-winning actress Cynthia Nixon introduced Woodson as a "writer who is part of the institution but stands outside it and critiques."
Congratulations to our award-winning authors, editors and publishers.
View the complete list of 2017 Lambda Literary Awards winners here.
Learn more about our Lammy award-winners here:
Artemis, a near-future thriller by Andy Weir, author of the # 1 New York Times bestseller and international blockbuster The Martian, will be published November 14, 2017.
Said Andy Weir, "I'm really excited about Artemis. I got to do the science-dork stuff I love, but this time with a much more complex and character-driven plot. It's a big stretch for me, but I think it came out well. Hopefully the readers will agree."
An adrenaline-charged crime caper that features smart, detailed world-building based on real science and the charm that makes Weir's writing so irresistible, Artemis introduces a protagonist every bit as memorable asThe Martian's Mark Watney: Jasmine Bashara, aka Jazz. Jazz is just another too-smart, directionless twenty-something, chafing at the constraints of her small town and dreaming of a better life.  Except the small town happens to be named Artemis—and it's the first and only city on the moon.
Life on Artemis is tough if you're not a rich tourist or an eccentric billionaire, and Jazz is decidedly not a member of either category.  She's got debts to pay, her job as a porter barely covers the rent, and her budding career as a smuggler isn't exactly setting her up as a kingpin, much to her disappointment. So when the chance at a life-changing score drops in her lap, Jazz can't say no, even though she's sure there's more to the setup than meets the eye. And indeed, pulling off the perfect crime is just the first of Jazz's problems as she finds herself in the middle of a conspiracy for control of Artemis itself.
As first reported by Tracking-Board.com, movie rights to Artemis have been acquired in a preempt by 20th Century Fox and New Regency, with Simon Kinberg and Aditya Sood, two of the producers of The Martian, attached to produce for Genre Films. Starring Matt Damon and directed by Ridley Scott, The Martian was nominated for seven Oscars and won both the Best Picture and Best Actor awards at the Golden Globes. The movie has grossed more than $630 million worldwide.
Hailed as a new science-fiction classic,The Martian book has sold more than three million copies in North America, spending over a year and a half on the New York Times bestseller list since its February 2014 publication by Crown. To date, the book has been published in forty languages worldwide.
Learn more about the book here;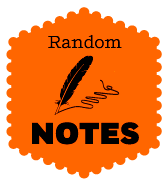 As we herald our newest Pulitzer Prize winners – in an unprecedented four of the five Letters categories – we celebrate all of the 131 titles published by a current or legacy imprint of Penguin and Random House that have been awarded a Pulitzer since the inception of the Prize more than a century ago. 
They include some of the defining fiction, nonfiction, and poetry of the past 100 years, such as: The Brief Wondrous Life of Oscar Wao by Junot Diaz in 2008: Ghost Wars by Steve Coll in 2005: Lindbergh by Scott Berg in 1999; The Grapes of Wrath by John Steinbeck in 1940; The Road by Cormac McCarthy in 2006; The Power Broker by Robert A. Caro in 1975;  Promises: Poems 1945-56 by Robert Penn Warren  in 1958; Humboldt's Gift by Saul Bellow in 1976; The Magnificent Ambersons by Booth Tarkingtonin 1919; and Common Ground by J. Anthony Lukas in 1986.
Here are our four newest Pulitzer winners!
Biography
The Return: Fathers, Sons and the Land in Between by Hisham Matar.
Edited by Noah Eaker.
Pulitzer citation: "For a first-person elegy for home and father that examines with controlled emotion the past and present of an embattled region."
Susan Kamil, Hisham Matar's publisher at Random House, said, "It's thrilling to see Hisham's work so recognized by the Pulitzer jury. The Return is about Hisham's personal search for his father, but his art elevates it into a universal quest for justice."
The Return previously won the inaugural PEN/Jean Stein Book Award.
Fiction
The Underground Railroad by Colson Whitehead.
Edited by Bill Thomas.
Pulitzer citation: "For a smart melding of realism and allegory that combines the violence of slavery and the drama of escape in a myth that speaks to contemporary America."
Colson Whitehead commented, "I don't even know what to say — this has been a crazy ride ever since I handed the book in to my editor. I'm incredibly grateful to everyone who picked up a copy and dug it, and to all the kind folks who championed it along the way — the booksellers, the reviewers, the awesome Oprah Winfrey, and the judges. It's a nice day to put 'New York, New York' on the headphones and walk around city making crazy gestures at strangers."
The Underground Railroad has sold over 825,000 copies in the United States across all formats.  An Oprah's Book Club 2016 selection, #1 New York Times bestseller, a New York Times Book Review Ten Best Books of 2016 selection and the winner of the 2016 National Book Award for Fiction, the book chronicles young Cora's journey as she makes a desperate bid for freedom in the antebellum South. After escaping her Georgia plantation for the rumored Underground Railroad, Cora discovers no mere metaphor, but an actual railroad full of engineers and conductors, and a secret network of tracks and tunnels beneath the Southern soil.
General Nonfiction
Evicted: Poverty and Profit in the American City by Matthew Desmond.
Edited by Amanda Cook.
Pulitzer citation: "For a deeply researched exposé that showed how mass evictions after the 2008 economic crash were less a consequence than a cause of poverty."
Ms. Cook commented, "It's been an honor for all of us at Crown to help bring Evicted into the world. Matt Desmond writes with great heart and intellectual rigor about America's housing crisis. He follows eight families in Milwaukee as they struggle to keep a roof over their heads, showing us how a lack of stable shelter traps families in poverty and destroys lives meant for better things. Matt often says, 'We don't need to outsmart poverty; we need to hate it more.' With Evicted, he has helped us do exactly that."
Evicted previously won the 2016 National Book Critics Circle Award for Nonficiton, the 2017 Andrew Carnegie Medal for Excellence in Nonfiction, the 2017 PEN/John Kenneth Galbraith Award for Nonfiction, and the 2016 Discover Great New Writers Award in Nonfiction, among other honors.
History
Blood in the Water: The Attica Prison Uprising of 1971 and Its Legacy by Heather Ann Thompson.
Edited by Edward Kastenmeier.
Pulitzer citation: "For a narrative history that sets high standards for scholarly judgment and tenacity of inquiry in seeking the truth about the 1971 Attica prison riots."
Mr. Kastenmeier commented, "Heather is a remarkable historian who has spent the last ten years of her life working diligently to make sure she could do justice to this story before it is too late.  She has shown remarkable courage and fortitude in researching a story the authorities didn't want told.  We need that now more than ever. In the years she's been working on this book the issues it raises have become more urgent than ever. For all these reasons I could not be happier for her upon this news."
We thank and congratulate Hisham Matar, Colson Whitehead, Matthew Desmond, and Heather Ann Thompson, their respective editors Noah Eaker, Bill Thomas, Amanda Cook, and Edward Kastenmeier, and our colleagues at Random House, Doubleday, Crown Publishers, and Pantheon for continuing and building upon one of our proudest literary traditions.
To view the complete 2017 Pulitzer winners list, click here.
Learn more about the winners here: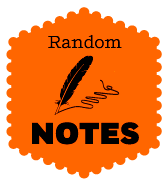 Brightly, the Penguin Random House site that helps parents raise kids who love to read, is in the running for a Webby's People's Voice Award in the Family and Parenting category.  Cast your vote today and show your support for this online resource dedicated to growing lifelong readers.
Nominees in the 21st Annual Webby Awards were chosen from a record-setting 13,000 entries, and they represent the best online work in the world. Brightly is currently in first place and your vote can help keep the momentum going. Voting is open until Thursday, April 20, 2017. Once you've cast your vote, visit Brightly for book recommendations, tips, advice, and more.
Viking and Penguin Books are thrilled that Karan Mahajan's The Association of Small Bombs has won the 2017 Anisfield-Wolf Book Award for Fiction.  Henry Louis Gates, the chairman of The Cleveland Foundation, announced the winners of its 82nd Annual Anisfield-Wolf Book Awards on March 23.  Since 1935, the Anisfield-Wolf Book Awards have promoted and honored books that have made important contributions to our understanding of racism and human diversity. 
Congratulations to Mr. Mahajan and everyone involved with the success of this exceptional book.
The Association of Small Bombs is an expansive and deeply humane novel that is at once groundbreaking in its empathy, dazzling in its acuity, and ambitious in scope. Mr. Mahajan writes brilliantly about the effects of terrorism on victims and perpetrators.
The Anisfield-Wolf Book Awards will be presented to this year's winners at the State Theatre in Cleveland, hosted by the Cleveland Foundation and emceed by Jury Chair Gates on September 7 as part of Cleveland Book Week.
For a complete list of award winners, click here.