Editors get very passionate about books they work on – the Editor's Desk series is his or her place to write in-depth about what makes a certain title special. Get the real inside-scoop on how books are shaped by the people who know them best.
Like every editor, I learn a great deal from the books I work on. Over the past twenty-plus years, I've enjoyed the best continuing education course I can imagine – gleaning practical takeaways and new insights on everything from why we have eight senses, not five, and how our brains are literally wired for creativity, to how to escape a locked car trunk, the secret to translating The Simpsons into Finnish, and colorful details about the bon vivant who invented the cocktail. I can happily prattle on about research that's found cheese to be more addictive than cigarettes, why cirrus clouds look wispy, and how algorithms actually work (ideally there won't be any follow-up questions).
But every once in a while, a book teaches me something different—something deeper. When I first learned that I would be inheriting a volume of heartfelt haiku paired with the author's textured and intimate photographs, and editing it from the ground up, I knew that it too would be a learning experience. After all, I'd never edited a collection of poems, and with the exception of those posters in the subway, my regular exposure to poetry is more than a bit lacking.
What I didn't expect is that the author's words and images, and the process of immersing myself in them, would touch me so deeply, and open a window onto a new way of seeing the world.
It's fair to say that Tyler Knott Gregson is a new breed of poet. Based in Montana, he's a wedding photographer by day, a practicing Buddhist–oh, and an internet sensation. His first book, Chasers of the Light, was a national bestseller right out of the gate. His many loyal fans, hundreds of thousands in number and growing fast, follow him on Tumblr and Instagram for a daily fix of his poems composed on a vintage typewriter or hand-written on found scraps of paper. They've come to adore his beautifully honest, intimate words and his lush photographs that capture the fleeting moods and moments of everyday life.
Reading Tyler's poems is a disarming experience. Very quickly, you begin to feel your defenses soften. That filter of skepticism we all have begins to fade. Suddenly you're in the hands of a writer who's willing to lay himself bare, tuning in to his feelings of longing, passion, loss, and hope, and sharing them on the page. Before you've had a chance to resist, he's pulled you into his world.
From day one as Tyler's editor, I was struck by his sincerity and purity of vision. This isn't a flash-in-the-pan–a cynical internet celebrity making memes in his basement, or trading on his celebrity or good looks to rack up followers (did I mention he's also incredibly handsome?). This is a generous and thoughtful writer who's brave enough to reveal himself, in words and images, every single day.
Working with Tyler on the selection and order of the poems, I had the pleasure of immersing myself in his work, experiencing up close his rare gift for observing the miraculous in the mundane, and his unique ability to put his emotions into words and images, without filtering or censoring—and without rushing past the moment in a mad dash to get more things done.
While the experience moved me greatly, the editing process was also a bit unusual. Typically I connect with my authors' words while sitting at a computer, communicating in tracked changes and comments in the margins. But not this time. Working with color print-outs of each photograph and poem, I spread them out on the biggest conference-room table I could find, and I began to physically move them around.
Seeing the book laid out this way brought me even deeper into the material–and was a lot of fun. By the end of the process, I knew we had a book that effectively draws readers into Tyler's world, one moment at a time.
As the book hits stores, I'll go back to my hurried ways, and my mad dash to collect facts and insights and cocktail party topics will continue apace. But I'll try to hold on to that sense of wonder, and to find the courage to open my eyes just a little bit to the mystery and beauty all around us.
And I'll look forward to working with Tyler on his third collection, coming out a year from now—another chance to learn, grow, and be inspired by an author who has the courage to share his true voice on every page.
Read more about All the Words Are Yours here. 
When photographer Rafael Mantesso was left by his wife, he had nothing but his blank-slate, empty apartment and the clownish bull terrier, Jimmy Choo.
Inspired by Jimmy's sweet personality, Rafael started drawing and taking photographs of his furry best friend.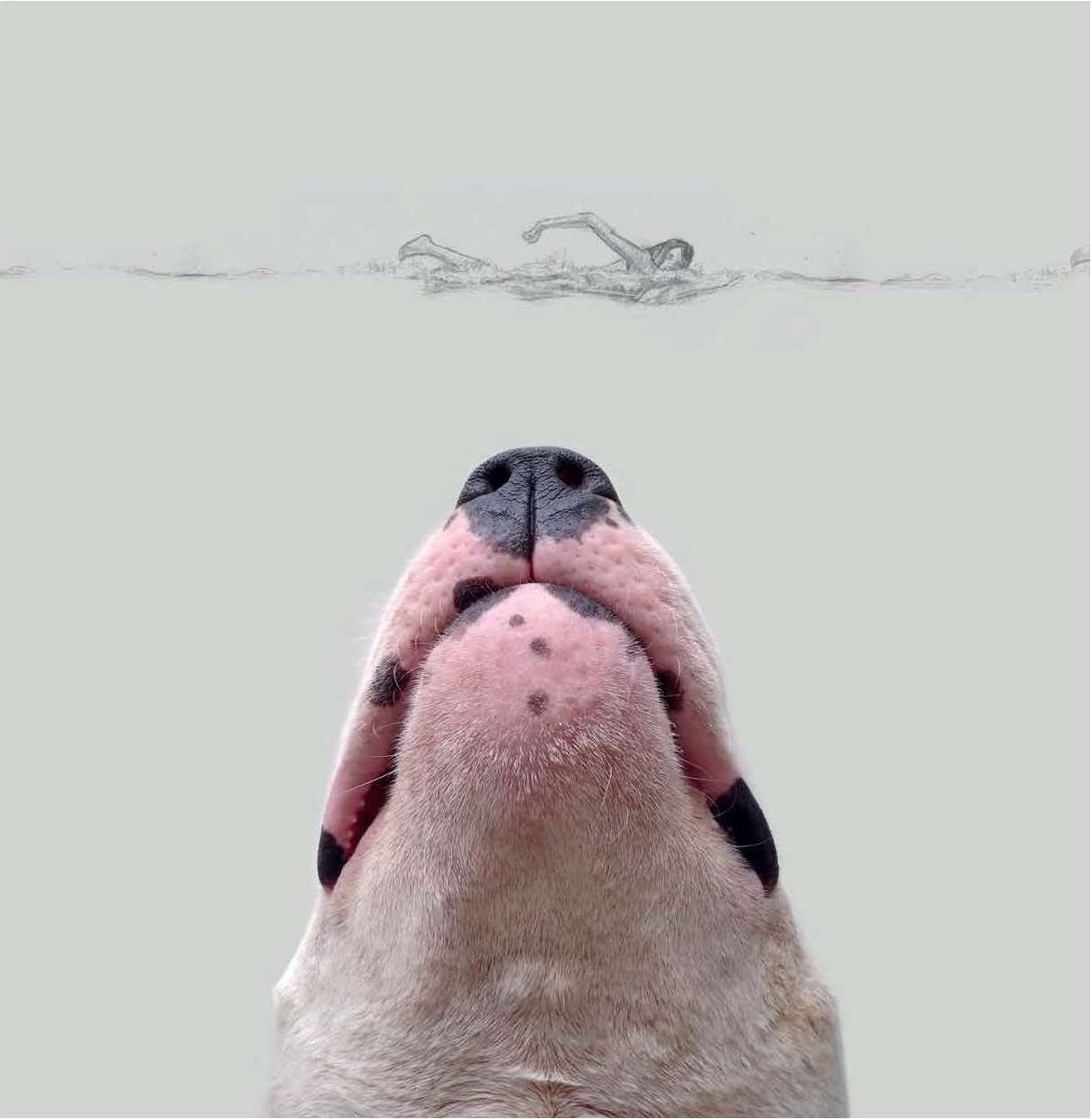 Read about the book here.
If you're in the New York City area, don't miss the Brooklyn Museum exhibit, Basquiat: The Unknown Notebooks.  The show is on view until August 23, 2015. From their site:
Brooklyn-born artist Jean-Michel Basquiat filled numerous notebooks with poetry fragments, wordplay, sketches, and personal observations ranging from street life and popular culture to themes of race, class, and world history. The first major exhibition of the artist's notebooks, Basquiat: The Unknown Notebooks features 160 pages of these rarely seen documents, along with related works on paper and large-scale paintings.
To dive a little deeper, learn the story of Jean-Michel Basquiat's partner, Suzanne Mallouk. In Widow Basquiat by Jennifer Clement, the reader is plunged into 1980's New York City where the lovers meet for the first time. All about art, underground culture, passion and creative energy, this biography is gripping and transportive.  See below for an excerpt from the book.
"Sublime, poetic…A harrowing, beautifully told love story about two seekers colliding in a pivotal moment in history, and setting everything, including themselves, on fire."—Rebecca Walker for NPR

"Stunningly lyrical . . . Original, insightful, and engrossing. . . . While filled with pop culture anecdotes art fans might seek—Andy Warhol and Rene Ricard both make appearances, for instance—Clement's account is an honest love story above all else."—Publishers Weekly
This excerpt is from Jennifer Clement's  Widow Basquiat, the story of the short-lived, obsessive love affair between Suzanne Mallouk and Jean-Michel Basquiat. Clement is former president of PEN Mexico and is the author of three novels and several books of poetry.
THE CROSBY STREET LOFT MADNESS
She irons the clothes, folds his clothes, places them in the same order on the shelf—the red sweater is folded this way and placed above the red shirt. She places the soap at an angle on the sink and always places the towels in the same order 1-2-3. She irons one shirt five times. She makes the bed three times and irons the sheets. If a sweater fades in the wash she cries. She never speaks and only answers questions or speaks in a panicky monologue:
"My mother was a spy in the war. They took her to see a woman with transparent skin. They could see her heart beating in there and her lungs and blood. They could see her eyeballs turning. This was a military secret. Nobody knows about this. And they would give the woman food— turnips, oranges, bread—and watch it all go down into her. This was a military secret. I heard about her when I was five and I thought she must have been very beautiful like a larva, but very scared. I kept looking at my own stomach and wondering what was in there. I chewed care- fully. My mother said she was a kind of Venus or virgin."
At first Jean-Michel thinks this is funny and puts some of her words in his paintings. Then he tells her to shut up. He paints Self-portrait with Suzanne. He paints her speaking her chicken-chatter, "PTFME E a a a R M R M O AAAAAAAA."
They do coke six or seven times a day. He tells Suzanne she can only wear one dress. It is a gray shift with white checks. He tells her she can only wear one pair of very large men's shoes. He does another line of coke. Suzanne walks clunk- clunk-clunk, her feet wading in the shoes, around the loft. He tells her she can't wear lipstick anymore. He says she can only buy groceries and detergents. Then he says no, he will buy them. He does another line of coke and paints Big Shoes, a portrait of Suzanne in big shoes. He calls her Venus. He says, "Hey, Venus, come and kiss me." He says, "Venus, go get us some coke." He writes "Venus" into his paintings and says Suzanne is only with him for his money.
Jean-Michel sticks black paper over all the windows so that they won't know if it is day or night. "The day is too light," he says.
Soon Suzanne stops cleaning and Jean-Michel stays at home all day.
Suzanne finds a place to live under a small table, like a small cat that finds a hiding place. From here she watches Jean- Michel paint, sleep and do drugs. He picks up books, cereal boxes, the newspaper or whatever is around. He finds a word or phrase and paints it on his board or canvas. A few times a day he crawls under the table with Suzanne and gives her a kiss on the forehead. Sometimes he pulls her out, has sex with her, and then puts her back under the table and continues to paint.
Sometimes Suzanne weeps a little and Jean-Michel says, "Shut up, Venus. I know what it is like to be tied up and fed, with a bowl of rice on the floor, like an animal. I once counted my bruises and I had thirty-two."
Suzanne moves from under the table into a closet in the bedroom. In here there is a green trench coat, a pair of moccasins, black and pink pumps, a tin frying pan, a super­market plastic bag full of bills, two large boxes of chalk. Under one moccasin Suzanne finds a small box of birthday candles.
THEY DO NOT KNOW HOW TO DRIVE A CAR
Shortly after Suzanne moves into the Crosby Street loft Jean-Michel takes her to Italy. He is having a show at the Emilio Mazzoli Gallery in Modena. Neither Jean-Michel nor Suzanne knows how to drive a car so Jean-Michel pays to bring Kai Eric along to drive them around.
In the airplane Jean-Michel continuously gets up to do some coke in the bathroom. He says he has to finish it up before he goes through customs in Europe. He says he wants to open up the emergency door exit and jump on the clouds.
Suzanne has hepatitis. She cannot lift up her arms.
Jean-Michel sits beside her; he kisses and licks one of her arms.
"Beautiful arms," he says. "Venus, I have to paint your arms." He takes a blue marker out of his pocket and paints on Suzanne's arm. He paints her humerus, ulna, radius and carpus. He writes "animal cell" on the inside of her wrist. He draws a ring around her finger.
"Now you are my wife," he says.
Read more about Widow Basquiat here. 
Learn about the Basquiat exhibit at the Brooklyn Museum here.