Penguin Random House mourns the loss of Ursula K. Le Guin. She died at the age of 88 in her home in Oregon.
She is admired for her fantasy and science fiction writings but has also penned numerous, well-acclaimed novels, poems, short stories, essays, and children's books. Most notably, she wrote The Left Hand of Darkness, first published in 1969, about a planet of genderless beings.
In 2000, the Library of Congress designated her a Living Legend. In addition, she has won five Hugo awards and the 2014 National Book Foundation Medal for Distinguished Contribution to American Letters.
Her writings are beloved by many, often challenging conventional narratives of power, race, and gender.  Browse more of Usula K. Le Guin's writings here.
Penguin Random House mourns the loss of author, William H. Gass, who died on Wednesday at his home in Missouri. He was 93. Gass won numerous awards for his writings, including several Pushcart Prize awards, the 1997 Lannan Lifetime Achievement Award, and the PEN/Nabokov Lifetime Achievement Award. Knopf will publish The William H. Gass Reader in June, which includes his essays, stories, and more.
Gass was a leading experimental writer, known for abandoning traditional narrative, and whose style influenced other writers such as Jonathan Safran Foer and David Foster Wallace. His first novel, Omensetter's Luck, published in 1966, is now a classic in American Literature.
Browse more of Gass' works here.
Laura Bradford, author of several cozy mysteries, writes about how she came to be a baker: 
When creating a main character in what an author hopes will be a long-running series that character's motivations have to make sense. So when it came to uncovering the reason behind Winnie's (the main character in my new Emergency Dessert Squad Mysteries) passion for baking, I really only had to look to myself for the perfect answer…
I think I was only three or four when my big sister let me help make a "cake" in her EZ Bake Oven. I remember peeking in at the little pan as it baked, so excited that I'd helped. When it was done, we topped it with frosting and sprinkles and presented it to our grandfather with much pomp and circumstance. He, in turn, tossed it into his mouth and ate that entire "cake" in one bite.
If I try really hard, I can remember a pang of disappointment that he'd eaten it so fast. But what I remember most is the face-splitting smile he wore when he was done.
I'd made him smile.
With something I'd baked.
Needless to say, I was hooked on baking from that moment forward. I didn't care if it was cupcakes, brownies, cakes, pies, or cookies, I just wanted to relive that moment of utter satisfaction again and again. And I have. Many times over.
Baking has become a part of who I am in much the same way it is a part of Winnie. The only real difference is that she's made a career out of baking, and I've made a career out of writing. But because I write her, I get to be there with her as she dreams up the perfect recipe (and emergency-themed name) for a new customer. Because I write her, I get to be there as she measures and mixes. Because I write her, I'm there, right beside her, as she pulls her baked creation out of the oven. Because I write her, I get to experience the smiles her desserts bring to the faces of her customers.
And best of all, because I write her, I have yet another excuse to sit at my kitchen table, scouring cookbook after cookbook for new recipes to try. Sometimes, the picture and the list of ingredients looks and sounds perfect just the way it is. Sometimes, I imagine how it might be if I added a pinch of cinnamon or a bit of caramel, or tried it without a certain taste entirely. But generally speaking, if a recipe has all the things I like, I'll give it a whirl.
Funny thing now, though? No matter what I bake these days, I find myself trying to think what Winnie would call it if it had a spot on her Emergency Dessert Squad's menu. For instance, my kids' favorite s'more bar has become Winnie's Worry No s'More Bar (for her most stressed customers), my favorite Black & White cookies have become Winnie's Black & Blue cookies (for injured customers), my dad's favorite peach pie is now Winnie's You're A Peach pie (for someone who needs to know they're treasured). The more books I write in the series, the more desserts Winnie needs on her menu. And the more desserts Winnie needs on her menu, the more excuses I have to bake.
And just think… It all started with a smile.
So tell us, why do you bake?
Bio:
As a child, Laura Bradford fell in love with writing over a stack of blank paper, a box of crayons, and a freshly sharpened number two pencil. From that moment forward, she never wanted to do or be anything else. Today, Laura is the national bestselling author of several mystery series, including the Emergency Dessert Squad Mysteries, the Amish Mysteries, the Jenkins & Burns Mysteries, the Southern Sewing Circle Mysteries written as Elizabeth Lynn Casey, and the upcoming Tobi Tobias Mystery Series. She is a former Agatha Award nominee, and the recipient of an RT Reviewer's Choice Award in romance. A graduate of Xavier University in Cincinnati, Ohio, Laura enjoys making memories with her family, baking, and being an advocate for those living with Multiple Sclerosis.
For more information, visit: www.laurabradford.com or, for day to day stuff, you can find Laura on Facebook: https://www.facebook.com/laurabradfordauthor/  and occasionally on Twitter @bradfordauthor
Browse her books here: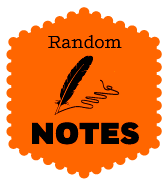 Read below –  Deanna Raybourn, author of the Veronica Speedwell Mysteries gives advice for plunging into Christie's intimidatingly large catalog; 
A few weeks ago a Twitter pal shyly confessed that she'd never read Agatha Christie before and was asking for advice on where to begin. And I admit, I had to sit down until the excitement passed. I never thought I would find a reader who hadn't read Christie, and it was wildly thrilling to contemplate all the pleasures she had in store. I envied her deeply. There are few joys in life more simple and complete than discovering a new writer—a profoundly prolific new writer. (Christie's career spanned the better part of five decades and few years went by without a new publication.) My Twitter friend could read for years and still have new Christie novels to discover, and because of this, I thought it might be a kindness to compile a sort of "Agatha 101" to steer her reading as she embarks. But that brought me to the thorny question of where to begin?
Of course, that's a subject that has been known to end in bloodshed. There are the Poirot purists, the people who believe fervently that the natty little Belgian detective is Christie's best and most accomplished sleuth. They are firmly and vehemently opposed by the adherents of Miss Marple, the well-beloved and dithery amateur detective from the tiny village of St. Mary Mead. Miss Marple spends her days in gardening and gossip and is just as concerned with the disappearance of a gill of picked shrimps as with unmasking murderers. You almost could not find two detectives with less in common. Poirot is urbane and sophisticated, a professional detective with a cosmopolitan lifestyle, committed to justice and able to command hefty fees for his services. Miss Marple is a fluttery spinster with maid troubles, too many shawls, and a mind like a sink, according to her nephew Raymond. Unlike Poirot's rather more cerebral approach, she invariably solves crimes by invoking the village parallel on the grounds that human nature is much the same wherever one goes.
So how to choose between them? The answer is that you simply cannot. In order to appreciate Christie in her full glory, you have to read both and there is no middle ground. One might argue that Christie is at the height of her plotting powers with Poirot while Marple gives her complete scope for developing characters, but that would be splitting an abundance of hairs. Both detectives' adventures are deeply satisfying.
For the inaugural book, I always suggest the delectably atmospheric Death on the Nile. This was the first proper "grown-up" mystery my grandmother ever gave me—I was ten at the time–and for that reason alone it holds a special place in my heart. I also remember picking it up to reread during my honeymoon cruise which is deliciously ironic when you realize that the entire plot centers around the murder of a bride on her newlywed cruise…But it stood up to that rereading and half a dozen since. The combination of exotic setting, unforgettable characters, and Poirot at the height of his powers is irresistible.
Since I propose starting with a Poirot adventure, it is only fair that Miss Marple gets equal time with Murder at the Vicarage. It is almost a crapshoot for me, choosing from amongst the Marple books, but I particularly like this one as it is set squarely in St. Mary Mead, and the spinster is best appreciated in her natural habitat. There are domestic disturbances and hidden scandals aplenty with lots of red herrings nicely sautéed and served up with a flourish.
My next Poirot pick will be controversial because I would, admittedly with hesitation, plump for The Murder of Roger Ackroyd. The wailing you hear is everyone who just realized I have overlooked Murder on the Orient Express. But we had an exotic crime with a twisty solution inDeath on the Nile; in Ackroyd we have Poirot in what passes for exotic to him—a small English village. Seeing him in Miss Marple's usual milieu is vastly entertaining. I propose it simply because the solution is one of the cleverest conjuring tricks Christie ever pulled off. It is a master class in plotting, and reading it was the first time I understood and appreciated precisely how brilliant Christie could be. (Of course, Orient Express has its own brilliance which is why it is a classic and you must read it too. So there, two for the price of one.)
What about a further adventure for Miss Marple? I would have to choose The Tuesday Club Murders, a collection of short stories, less for their innate Marpleness (she's a minor character here, often narrating more than acting) than for the fact that these clever little stories show off Christie's inimitable talent for creating perfectly-realized characters with just a few strokes of the pen. Craving something longer? Then by all means, A Murder is Announced is what you want. It is a "small" book with a murder in a private house with a limited number of suspects, but it is a splendid example of how Christie played fair with readers, but just barely.
And when you have finished with the canon—did you meet the charming Tommy and Tuppy? Ariadne Oliver? Parker Pyne? Harley Quinn?—and you are in the mood for some nonfiction, Christie has something to offer there as well. Come, Tell Me How You Live is a memoir of her time as the wife and occasional assistant of esteemed archaeologist Sir Max Mallowan. Christie accompanied him on numerous digs to Syria, recording life as she saw it in luscious detail. Her experiences there inspired her to write Murder in Mesopotamia and Appointment with Death, both Poirot mysteries.
Of course, pondering Poirot has made me wonder how I could have forgotten Evil Under the Sun! Well, best add that to the list along with The Moving Finger and The Body in the Library because you can never have too much of a good thing. And Agatha Christie novels are a very good thing indeed. So, my advice to my Twitter pal is to brew a pot of good strong Darjeeling or pour a stiff cocktail and settle in. She's going to be there for awhile…
Check out Deanna Raybourn's books below:
Writers frequently ask, "What makes a good story?"
But there's a much more important question to ask first: What is a story?
The reason no one asks that question is because, let's face it, it sounds kind of crazy. I mean, we all know what a story is — haven't we been mesmerized by them since we were three? Sheesh, there's never been a society on earth that didn't have storytelling.  So how could we not know?
Ah, but there's a bit of fine print. Sure, we wired to recognize a good story right off the bat, but creating a story? That's another matter. It's probably what prompted the great Southern writer Flannery O'Connor to quip, "I find that most people know what a story is until they sit down to write one."
One of the things that makes writing a story difficult is that, even as readers, we tend to be woefully wrong about what's hooked us when we're lost in a story.
Let's set the record straight. First, here's what we tend to think has us hooked:
A great voice.
A dramatic plot.
Gorgeous writing.
Makes total sense! Except it's not true. Those are just the things we can see on the surface – we see the great writing, and we can visualize the plot. So it's no surprise we'd assume that they're what we're responding to.
But while those things are often in a good story, they are not what make a good story.  In fact, they don't make a story at all. Instead, at best, they simply convey – albeit in luscious language — a bunch of surface things that happen. Such well-written, story-less prose is known in the trade as a beautifully written "who cares?"
So what is a story? In a nutshell: A story is a single, unavoidable problem that grows, escalates and complicates, forcing the protagonist to make an internal change.
The secret of story is that it's about internal change, not an external plot-based one. Everything that happens in a story gets its meaning and emotional weight based on one thing: the internal conflict it spurs within the protagonist as she struggles with what the hell to do next in order to solve the plot problem.
This is as true of a quiet literary novel as it is of a heart-pounding thriller. The drama doesn't come from the events themselves, it comes from how those events intensify the protagonist's internal struggle. That's what makes us care. That's what triggers the intoxicating sense of urgency that catapults readers out of their own lives into the protagonist's.
Here's the bonus for writers: The deeper you dig into this struggle, the more meaningful – and thus beautiful — your prose becomes.
Great writing comes from great stories, not the other way around.
Learn more about the book below:
Katie in Random House Ad/Promo is reading Lincoln in the Bardo by George Saunders.
Find out more about the book here:
Jess in Random House Ad/Promo is reading Lilac Girls by Martha Hall Kelly
Find out more about the book here:
Andrea in Random House marketing is reading The Last Days of Night by Graham Moore.
Find out more about the book here:
One Hot Scot, Please
What do you get when you take a wicked smolder, a sexy Scottish burr, and an unruly mass of tousled red curls and roll it up in a kilt?
This is not a trick question. Every romance-lover with a kilt fetish knows Jamie Fraser is the hottest thing to roam the Highlands since Mel Gibson's William Wallace. But even though he may have seduced us all with that muscled chest and the adorable way he says Sassenach, we were all onto the sexy Scot well before Jamie swept us off our feet.
Readers have been clamoring for Celts for years, and romance writers have obliged with a clans' worth of kilted heroes, from Rowan Keats' brawny Bran MacLean in What a Lass Wants to Julie Garwood's sexy Alec Kincaid in The Bride.
And that's just the tip of the crag. There's a hot Scot out there for every reader.
How about a mad chase across the moors with Tracy Ann Warren's Daniel MacKinnon, the devastating laird in Her Highness and the Highlander? If you fancy some espionage, there's Teri Brisbin's fearless William de Brus, the daring knight who takes on the forces of good and evil and earns the everlasting love of his fire-magic heroine in Rising Fire. Is time-travelling romance your thing? Take it old school with Lynn Kurland's hero Jake Kilchurn in Dreams of Stardust.
My personal weakness is mad, decadent Scots with dark scandals in their past. Jennifer Ashley's Lord Ian from The Madness of Lord Ian Mackenzie is one of my all-time favorite Scottish heroes, but all of the Mackenzie brothers make ruination look enticing. Now that's my idea of a clan!
Lovers and Fighters
Whether they're mad earls, spies, ghost-hunters or a princess's bodyguard, the Scottish hero is a man of action. He doesn't just wear that sword because it looks great with his kilt. He's a lover and a fighter, and that's a hero we can get behind.
And let's be honest—who doesn't want to get behind a man wearing a kilt?
But if it takes a real man to pull off a skirt, it also takes a real heroine to pull a skirt off her Scot. Every romance novel needs an unforgettable hero, but it also needs a remarkable heroine to keep him in line, even if it means she has to blacken his eye, as Hannah Howard does in Kimberly Bell's A Convenient Engagement (if you haven't read this one yet, a hint: he deserves it!). It takes a strong-willed lass to tame these pirates of the Highlands, but the Scottish romance heroine can handle her man.
Don't Mess with Scotland
But the hot heroes are only part of the recipe for a sizzling Scottish historical. These epic love stories are set against a backdrop of sweeping moors, rugged crags and crumbling stone castles. In other words, Scotland herself is as untamed as her heroes. The wildly romantic settings are a perfect fit for tales of enduring love, and our warrior rebels give their country the same fierce love they give their heroines. Scotland may have a few downsides (damp weather and mashed turnips and haggis come to mind), but it's difficult to focus on her shortcomings when there's a plaid-clad hero waiting to share sips of whiskey from his flask and give you a peek up his kilt.
Celts in Kilts
Who could have imagined a few yards of thick wool could be so sexy? But though the kilt may be to women what black lace lingerie is to men, it isn't the only thing at the heart of our fascination with Scottish heroes. Of course, it doesn't hurt that a blessedly bare-assed Jamie Fraser proved once and for all in Season 1 of Outlander that a true Scot really does go commando, but our lust for Celts goes deeper than that. The Scottish clans are the ultimate alpha male group, and the Scottish romance novel hero is the wicked London rake, the arrogant CEO, and the ferocious Navy Seal all rolled into one tempting package.
And if that package happens to be wrapped in a kilt?
Well, so much the better.
Anna Bradley writes sexy, steamy Regency romance. Her book A Season of Ruin, the second book in the Sutherland Scandals series, is out from Berkley on August 2, 2016.
Christine in online marketing is reading Ember in the Ashes by Sabaa Tahir.
Find out more about the book here: