Articles Tagged "award winners"
So many wonderful books were published this year, and we're honored to celebrate the finalists for 2017's National Book Awards. Browse below to see these must-read books!
Lambda Literary
, the nation's leading organization advancing lesbian, gay, bisexual, and transgender (LGBT) literature, has announced the winners of its 29th Annual Lambda Literary Awards (the "Lammys"), with Penguin Random House authors receiving four awards, including the Visionary Award, a lifetime achievement honor presented to Jacqueline Woodson.  The ceremony, bringing together authors, publishers and sponsors to celebrate excellence in LGBT literature, took place Monday night, June 12, at NYU's Skirball Center for the Performing Arts.
Here are our 2017 Lammy Award winners in the following categories:
LGBT Nonfiction
HOW TO SURVIVE A PLAGUE: The Inside Story of How Citizens and Science Tamed AIDS by David France, (Alfred A. Knopf)
LGBT Science Fiction / Fantasy/ Horror
THE DEVOURERS by Indra Das (Del Rey)
Gay Mystery
SPEAKERS OF THE DEAD: A Walt Whitman Mystery by J. Aaron Sanders (Plume)
Visionary Award
Jacqueline Woodson, author of such acclaimed books as the National Book Award-winning BROWN GIRL DREAMING (Nancy Paulsen Books/Puffin), received the Visionary Award for "breaking new ground in the field of LGBT literature."  Tony Award-winning actress Cynthia Nixon introduced Woodson as a "writer who is part of the institution but stands outside it and critiques."
Congratulations to our award-winning authors, editors and publishers.
View the complete list of 2017 Lambda Literary Awards winners here.
Learn more about our Lammy award-winners here: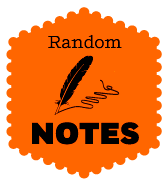 As we herald our newest Pulitzer Prize winners – in an unprecedented four of the five Letters categories – we celebrate all of the 131 titles published by a current or legacy imprint of Penguin and Random House that have been awarded a Pulitzer since the inception of the Prize more than a century ago. 
They include some of the defining fiction, nonfiction, and poetry of the past 100 years, such as: The Brief Wondrous Life of Oscar Wao by Junot Diaz in 2008: Ghost Wars by Steve Coll in 2005: Lindbergh by Scott Berg in 1999; The Grapes of Wrath by John Steinbeck in 1940; The Road by Cormac McCarthy in 2006; The Power Broker by Robert A. Caro in 1975;  Promises: Poems 1945-56 by Robert Penn Warren  in 1958; Humboldt's Gift by Saul Bellow in 1976; The Magnificent Ambersons by Booth Tarkingtonin 1919; and Common Ground by J. Anthony Lukas in 1986.
Here are our four newest Pulitzer winners!
Biography
The Return: Fathers, Sons and the Land in Between by Hisham Matar.
Edited by Noah Eaker.
Pulitzer citation: "For a first-person elegy for home and father that examines with controlled emotion the past and present of an embattled region."
Susan Kamil, Hisham Matar's publisher at Random House, said, "It's thrilling to see Hisham's work so recognized by the Pulitzer jury. The Return is about Hisham's personal search for his father, but his art elevates it into a universal quest for justice."
The Return previously won the inaugural PEN/Jean Stein Book Award.
Fiction
The Underground Railroad by Colson Whitehead.
Edited by Bill Thomas.
Pulitzer citation: "For a smart melding of realism and allegory that combines the violence of slavery and the drama of escape in a myth that speaks to contemporary America."
Colson Whitehead commented, "I don't even know what to say — this has been a crazy ride ever since I handed the book in to my editor. I'm incredibly grateful to everyone who picked up a copy and dug it, and to all the kind folks who championed it along the way — the booksellers, the reviewers, the awesome Oprah Winfrey, and the judges. It's a nice day to put 'New York, New York' on the headphones and walk around city making crazy gestures at strangers."
The Underground Railroad has sold over 825,000 copies in the United States across all formats.  An Oprah's Book Club 2016 selection, #1 New York Times bestseller, a New York Times Book Review Ten Best Books of 2016 selection and the winner of the 2016 National Book Award for Fiction, the book chronicles young Cora's journey as she makes a desperate bid for freedom in the antebellum South. After escaping her Georgia plantation for the rumored Underground Railroad, Cora discovers no mere metaphor, but an actual railroad full of engineers and conductors, and a secret network of tracks and tunnels beneath the Southern soil.
General Nonfiction
Evicted: Poverty and Profit in the American City by Matthew Desmond.
Edited by Amanda Cook.
Pulitzer citation: "For a deeply researched exposé that showed how mass evictions after the 2008 economic crash were less a consequence than a cause of poverty."
Ms. Cook commented, "It's been an honor for all of us at Crown to help bring Evicted into the world. Matt Desmond writes with great heart and intellectual rigor about America's housing crisis. He follows eight families in Milwaukee as they struggle to keep a roof over their heads, showing us how a lack of stable shelter traps families in poverty and destroys lives meant for better things. Matt often says, 'We don't need to outsmart poverty; we need to hate it more.' With Evicted, he has helped us do exactly that."
Evicted previously won the 2016 National Book Critics Circle Award for Nonficiton, the 2017 Andrew Carnegie Medal for Excellence in Nonfiction, the 2017 PEN/John Kenneth Galbraith Award for Nonfiction, and the 2016 Discover Great New Writers Award in Nonfiction, among other honors.
History
Blood in the Water: The Attica Prison Uprising of 1971 and Its Legacy by Heather Ann Thompson.
Edited by Edward Kastenmeier.
Pulitzer citation: "For a narrative history that sets high standards for scholarly judgment and tenacity of inquiry in seeking the truth about the 1971 Attica prison riots."
Mr. Kastenmeier commented, "Heather is a remarkable historian who has spent the last ten years of her life working diligently to make sure she could do justice to this story before it is too late.  She has shown remarkable courage and fortitude in researching a story the authorities didn't want told.  We need that now more than ever. In the years she's been working on this book the issues it raises have become more urgent than ever. For all these reasons I could not be happier for her upon this news."
We thank and congratulate Hisham Matar, Colson Whitehead, Matthew Desmond, and Heather Ann Thompson, their respective editors Noah Eaker, Bill Thomas, Amanda Cook, and Edward Kastenmeier, and our colleagues at Random House, Doubleday, Crown Publishers, and Pantheon for continuing and building upon one of our proudest literary traditions.
To view the complete 2017 Pulitzer winners list, click here.
Learn more about the winners here:
Penguin Random House authors Ron Chernow, James McBride, Elaine Pagels, Abraham Verghese and Isabel Wilkerson are among the recipients of this year's National Humanities Medals, and our author Sandra Cisneros is among the recipients of the National Medal of Arts, it was announced this week by President Barack Obama. These prestigious awards will be personally presented by the President in a special White House ceremony on Thursday, September 22.  The ceremony will be streamed live.

Our authors were recognized by the National Endowment for the Arts and the National Endowment for the Humanities as follows:
The National Endowment for the Arts and the National Endowment for the Humanities were established by Congress in 1965 as independent agencies of the federal government. To date, the NEA has awarded more than $5 billion to support artistic excellence, creativity, and innovation for the benefit of individuals and communities.
Last night, Hamilton cleaned up at the Tony Awards, to no one's surprise. If you're looking for a deeper dive into the life of Alexander Hamilton, look no further. Ron Chernow's exhaustive biography was Lin-Manuel Miranda's muse and guide when he was writing the show. 
Another literary win was A View from the Bridge, for best revival of a play. Immerse yourself in reading Arthur Miller's intense, devastating play.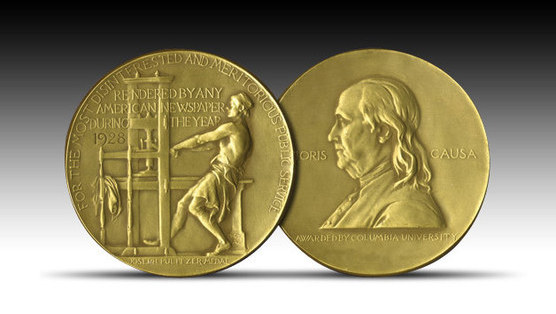 It is the centennial year of the Pulitzer Prize and the awards have just been announced. From Penguin Random House, we are proud to publish these Pulitzer Prize winners:
General Non-Fiction: Joby Warrick for Black Flags: The Rise of ISIS
History: T.J. Stiles for Custer's Trials: A Life on the Frontier of a New America
Biography or Autobiography: William Finnegan for Barbarian Days: A Surfing Life
Congratulations also to Kelly Link, whose short story collection, Get in Trouble, was a finalist for Fiction.
Click through to learn about the books and find yourself an award-winning read!
The 2015 National Book Award winners were announced last evening. Today we celebrate the winners and the finalists, all of whom wrote groundbreaking, touching, beautiful books.
Adam Johnson, author of Fortune Smiles, a collection of stories, won the prize for Fiction.
National Book Foundation: In the process of writing your book, what did you discover, what, if anything, surprised you?
Johnson: Because I research a lot, the surprising joy of discovery is always central to my writing. I love to fashion entire worlds in my stories—these I try to adorn with details gleaned from the real world and the emotions of life lived. In researching the title story, for example, I was both troubled and inspired to hear North Korean defectors describe the regime-sponsored crimes they had to participate in. It wasn't until I'd delivered hundreds of UPS packages in the Louisiana heat that I knew where my character in "Hurricanes Anonymous" would sleep that night. And it's not until you descend to the lower levels of a Stasi prison that you begin to understand what must exist at the heart of a story like "George Orwell Was a Friend of Mine."
Start reading an excerpt here.
Ta-Nehisi Coates, author of Between the World and Me, won the prize for Nonfiction.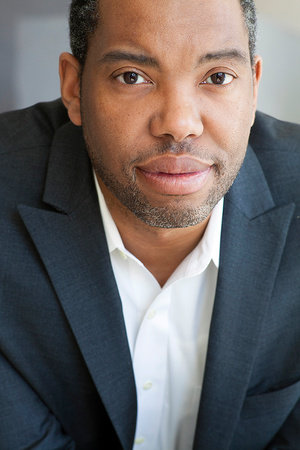 National Book Foundation: In the process of writing your book, what did you discover, what, if anything, surprised you?
Coates: I discovered how hard it was to make the abstract into the something visceral. My goal was to take numbers and stats and make people feel them with actual stories. It was to take scholarship and make it literature.
Start reading an excerpt of the book here.
See Coates read in a video here.
Robin Coste Lewis, author of Voyage of the Sable Venus, won the prize for Poetry. 
"Robin Coste Lewis's electrifying collection is a triptych that begins and ends with lyric poems considering the roles desire and race play in the construction of the self. The central panel is the title poem, "Voyage of the Sable Venus," a riveting narrative made up entirely of titles of artworks from ancient times to the present—titles that feature or in some way comment on the black female figure in Western art. Bracketed by Lewis's autobiographical poems, "Voyage" is a tender and shocking study of the fragmentary mysteries of stereotype, as it juxtaposes our names for things with what we actually see and know" – National Book Foundation 
Be sure to check out the winning books below, and discover your next award-winning read!