Congratulations to Nadia Murad, who along with Dr. Denis Mukwege was awarded the Nobel Peace Prize for her work to end rape as a weapon of war.
Learn more about her story here:
The 2019 Andrew Carnegie Medals for Excellence in Fiction and Nonfiction Longlist has been announced and includes 20 books published by Penguin Random House imprints.   Established by the American Library Association in 2012, the Carnegie Medals for Excellence serve as an ALA guide to help adults select quality reading material.
Our longlisted nonfiction titles:
Our longlisted fiction titles:
View the complete longlist here.
The 2019 Carnegie Medals for Excellence six-title shortlist—three each for the fiction and nonfiction medals—will be announced on October 24.
The two medal winners will be revealed at the Reference and User Services Association's Book and Media Awards (BMAs) event at American Library Association (ALA) Midwinter Meeting in Seattle on January 27, 2019.
WASHINGTON BLACK, a novel by Esi Edugyan, published by Knopf and Random House Audio, and THE LONG TAKE by Robin Robertson, which Knopf will publish in January in the U.S., have been selected by the judges as two of six semi-finalists for the 2018 Man Booker Prize.
Among the most coveted international prizes awarded annually for literary fiction, the nominees were chosen from titles published in the UK between October 1, 2017 and September 30, 2018.
The winner will be announced the evening of Tuesday, October 16.
Congratulations to all our longlisted and shortlisted authors and their publishers.
Click here for the complete list of Man Booker Finalists.
Penguin Random House author Michael Ondaatje has won the Golden Man Booker Prize for his classic novel THE ENGLISH PATIENT.  This one-time prize was awarded for the best work of fiction from the last five decades of The Man Booker Prize, one of the world's most prestigious annual fiction awards, as chosen by five judges, and then voted on by the public. 
Upon receiving the news, Mr. Ondaatje said, "I am honored as well as very surprised to receive this award for THE ENGLISH PATIENT, as I was to be in the company of the other remarkable nominees. It feels the book was written so long ago! I would like to thank all who have supported me and been involved in my work over the years."
Ondaatje, published by Alfred A. Knopf, Vintage and Everyman's Library in the U.S., and McClelland & Stewart in Canada, has written several award-winning novels, as well as a memoir, a nonfiction book on film, and several books of poetry. His latest novel, WARLIGHT, was published earlier this year by Alfred A. Knopf in the U.S. and McClelland & Stewart in Canada.  Born in Sri Lanka, Ondaatje currently lives in Toronto. Read his works here.
The Man Booker Prize is one of the most influential annual English-language international literary fiction honors. Congratulations to these eight books published by Penguin Random House for making the longlist! The longlist includes 13 total titles published in the UK between October 1, 2016 and September 30, 2017.
Learn more about our eight books in the running: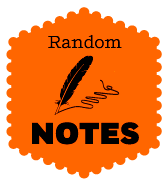 As we herald our newest Pulitzer Prize winners – in an unprecedented four of the five Letters categories – we celebrate all of the 131 titles published by a current or legacy imprint of Penguin and Random House that have been awarded a Pulitzer since the inception of the Prize more than a century ago. 
They include some of the defining fiction, nonfiction, and poetry of the past 100 years, such as: The Brief Wondrous Life of Oscar Wao by Junot Diaz in 2008: Ghost Wars by Steve Coll in 2005: Lindbergh by Scott Berg in 1999; The Grapes of Wrath by John Steinbeck in 1940; The Road by Cormac McCarthy in 2006; The Power Broker by Robert A. Caro in 1975;  Promises: Poems 1945-56 by Robert Penn Warren  in 1958; Humboldt's Gift by Saul Bellow in 1976; The Magnificent Ambersons by Booth Tarkingtonin 1919; and Common Ground by J. Anthony Lukas in 1986.
Here are our four newest Pulitzer winners!
Biography
The Return: Fathers, Sons and the Land in Between by Hisham Matar.
Edited by Noah Eaker.
Pulitzer citation: "For a first-person elegy for home and father that examines with controlled emotion the past and present of an embattled region."
Susan Kamil, Hisham Matar's publisher at Random House, said, "It's thrilling to see Hisham's work so recognized by the Pulitzer jury. The Return is about Hisham's personal search for his father, but his art elevates it into a universal quest for justice."
The Return previously won the inaugural PEN/Jean Stein Book Award.
Fiction
The Underground Railroad by Colson Whitehead.
Edited by Bill Thomas.
Pulitzer citation: "For a smart melding of realism and allegory that combines the violence of slavery and the drama of escape in a myth that speaks to contemporary America."
Colson Whitehead commented, "I don't even know what to say — this has been a crazy ride ever since I handed the book in to my editor. I'm incredibly grateful to everyone who picked up a copy and dug it, and to all the kind folks who championed it along the way — the booksellers, the reviewers, the awesome Oprah Winfrey, and the judges. It's a nice day to put 'New York, New York' on the headphones and walk around city making crazy gestures at strangers."
The Underground Railroad has sold over 825,000 copies in the United States across all formats.  An Oprah's Book Club 2016 selection, #1 New York Times bestseller, a New York Times Book Review Ten Best Books of 2016 selection and the winner of the 2016 National Book Award for Fiction, the book chronicles young Cora's journey as she makes a desperate bid for freedom in the antebellum South. After escaping her Georgia plantation for the rumored Underground Railroad, Cora discovers no mere metaphor, but an actual railroad full of engineers and conductors, and a secret network of tracks and tunnels beneath the Southern soil.
General Nonfiction
Evicted: Poverty and Profit in the American City by Matthew Desmond.
Edited by Amanda Cook.
Pulitzer citation: "For a deeply researched exposé that showed how mass evictions after the 2008 economic crash were less a consequence than a cause of poverty."
Ms. Cook commented, "It's been an honor for all of us at Crown to help bring Evicted into the world. Matt Desmond writes with great heart and intellectual rigor about America's housing crisis. He follows eight families in Milwaukee as they struggle to keep a roof over their heads, showing us how a lack of stable shelter traps families in poverty and destroys lives meant for better things. Matt often says, 'We don't need to outsmart poverty; we need to hate it more.' With Evicted, he has helped us do exactly that."
Evicted previously won the 2016 National Book Critics Circle Award for Nonficiton, the 2017 Andrew Carnegie Medal for Excellence in Nonfiction, the 2017 PEN/John Kenneth Galbraith Award for Nonfiction, and the 2016 Discover Great New Writers Award in Nonfiction, among other honors.
History
Blood in the Water: The Attica Prison Uprising of 1971 and Its Legacy by Heather Ann Thompson.
Edited by Edward Kastenmeier.
Pulitzer citation: "For a narrative history that sets high standards for scholarly judgment and tenacity of inquiry in seeking the truth about the 1971 Attica prison riots."
Mr. Kastenmeier commented, "Heather is a remarkable historian who has spent the last ten years of her life working diligently to make sure she could do justice to this story before it is too late.  She has shown remarkable courage and fortitude in researching a story the authorities didn't want told.  We need that now more than ever. In the years she's been working on this book the issues it raises have become more urgent than ever. For all these reasons I could not be happier for her upon this news."
We thank and congratulate Hisham Matar, Colson Whitehead, Matthew Desmond, and Heather Ann Thompson, their respective editors Noah Eaker, Bill Thomas, Amanda Cook, and Edward Kastenmeier, and our colleagues at Random House, Doubleday, Crown Publishers, and Pantheon for continuing and building upon one of our proudest literary traditions.
To view the complete 2017 Pulitzer winners list, click here.
Learn more about the winners here:
At Sunday's American Music Awards, Zayn Malik won the New Artist of the Year award!
Learn more about this beloved up-and-comer through his new book:
"This book is my diary of a period that I would like to share with you all. I hope that there are things in the book that contextualise some of the moments and memories we have all shared together. There are things I address in the book that are very personal to me, things that I have never told anyone, things I still find hard to talk about. It's a part of a journey I'm still on."—ZAYN
This week, the National Book Foundation announced its Shortlists for the 2016 National Book Award: five titles in each of four categories. 
Our Finalists:
FICTION:
The Association of Small Bombs by Karan Mahajan
The Underground Railroad by Colson Whitehead
NONFICTION:
Blood in the Water by Heather Ann Thompson
YOUNG PEOPLE'S LITERATURE:
The Sun is Also a Star by Nicola Yoon
The winners will be announced at the annual National Book Awards dinner on Wednesday, November 16 during which the Foundation's Medal for Distinguished Contribution to American Letters will be bestowed upon Robert A. Caro, the singular, #1 bestselling, Pulitzer Prize, National Book Award-winning author of The Power Broker and The Years of Lyndon Johnson biographies.  The award is given annually to an author who has enriched our literary heritage over a lifetime of achievement.
Our congratulations to Mr. Caro, his Knopf and Vintage publishing teams, and to Nicola Yoon, Heather Ann Thompson, Karan Mahajan, Colson Whitehead, and to their editors and publishers.
Penguin Random House authors Ron Chernow, James McBride, Elaine Pagels, Abraham Verghese and Isabel Wilkerson are among the recipients of this year's National Humanities Medals, and our author Sandra Cisneros is among the recipients of the National Medal of Arts, it was announced this week by President Barack Obama. These prestigious awards will be personally presented by the President in a special White House ceremony on Thursday, September 22.  The ceremony will be streamed live.

Our authors were recognized by the National Endowment for the Arts and the National Endowment for the Humanities as follows:
The National Endowment for the Arts and the National Endowment for the Humanities were established by Congress in 1965 as independent agencies of the federal government. To date, the NEA has awarded more than $5 billion to support artistic excellence, creativity, and innovation for the benefit of individuals and communities.
Penguin Random House Creative Writing Awards is a wonderful program that presents scholarships to NYC high school seniors.
Since 1994, more than two million dollars have been awarded to students and their schools by Random House, and now Penguin Random House, through this awards competition.
Congratulations to this year's first place winners:
Katelyn Sasson of Edward R. Murrow High School for Poetry;
Jason Lallijee of Townsend Harris High School for Fiction & Drama;
Roberta Nin Feliz of Manhattan Center for Sciences and Mathematics forMemoir;
David Ortiz of Marta Valle High School for Graphic Novel;
and Devin Johnson of Thomas A. Edison Career Technical High School, the recipient of the $10,000 Maya Angelou Scholarship Award for Spoken Word Poetry.
Read more about the awards here.