Articles Tagged "book recommendations"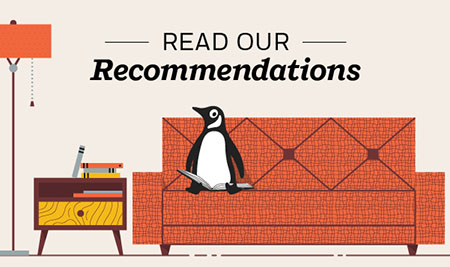 Who better to give book recommendations than the bookish experts? Penguin Random House employees are sharing their favorite reads every month. Browse below!
Kathryn, Marketing Coordinator 
Kathryn can always be found with a book (or four) in her bag. She's on a perpetual quest to find the best dumplings NYC has to offer, enjoys wearing every shade of black, and commutes to read on the subway.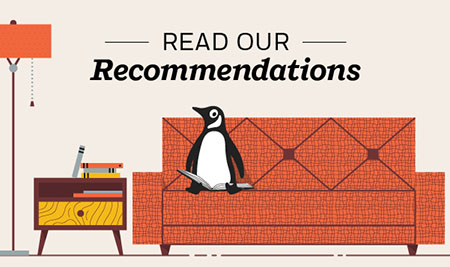 Who better to give book recommendations than the bookish experts? Penguin Random House employees are sharing their favorite reads every month.
Liz, Social Media Manager
When she's not tweeting, pinning, or posting about all things literary, Liz can be found in a museum, at a play, or stuck on the Second Avenue Subway.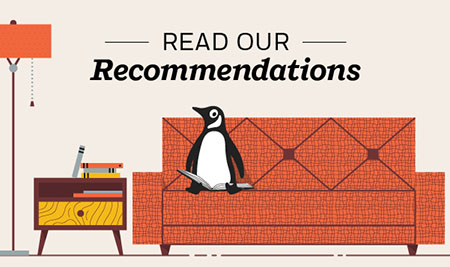 Who better to give book recommendations than the bookish experts? Penguin Random House employees are sharing their favorite reads every month.
Amy, Marketing Manager
Amy reads excellent books and watches terrible movies. In her free time, you can find her biking around Brooklyn, lolling in a park, or wandering a museum.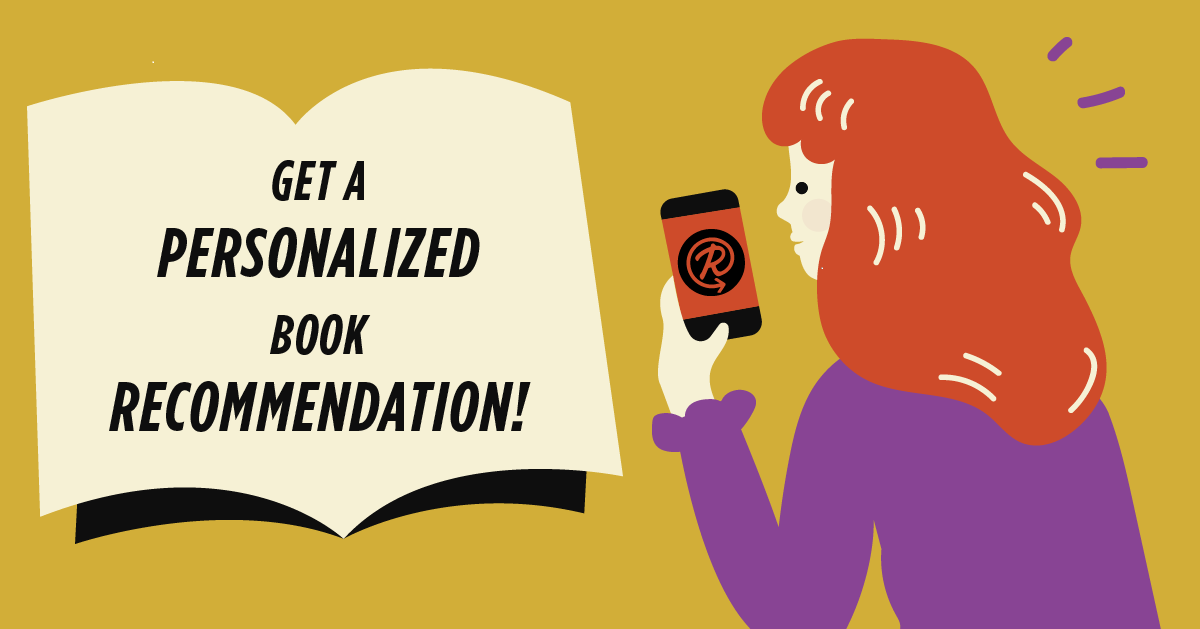 Read it Forward is pleased to introduce Read it Forward Book Recs, a chatbot that quickly and intelligently recommends your next great read via a conversational interface.
The bot can be accessed via RIF's Facebook page on desktop or mobile. Once launched (via the Send Message button on RIF's Facebook page
on desktop or by searching Read it Forward in your Messenger app on mobile), you can select several different pathways to finding your next book: Author I Like; Book I Like; Genre I Like; Surprise Me; Bestsellers; and Award Winners. After a series of additional questions designed to further narrow the selections, you are then presented with up to 18 book recommendations matching your interests. In certain instances, you are able to drill down even further into the themes of specific books or, in the case of the "Surprise Me" button, you can take a quicker path that serendipitously serves up books at random. Once you have received a set of recommendations, you are invited to look at a summary of the book, learn more about it on PRH.com, add the book to a Goodreads shelf, and share the recommendation with a friend. After the first interaction, the bot will ping you to remind you to continue discovering great books and also to encourage you to share the bot with friends. And if you choose to opt into formal notifications, you can also receive alerts when authors you like are releasing a new book, learn about author appearances in your area, and other relevant book-centric information.
Now it's your turn! Click here to launch the chatbot and please let us know what you think. Questions, comments and any troubleshooting requests can be sent to Chatbot@Readitforward.com.
We know readers tend to be writers too, so we feature writing tips from our authors. Who better to offer advice, insight, and inspiration than the authors you admire? They'll answer several questions about their work, share their go-to techniques and more. Now, get writing! 
How would you recommend creating and getting to know your characters?
The absolute first thing I do is decide my main characters' names. I feel like I need to know someone's name before I can start to know him or her. My favorite place to figure out first names is the Social Security popular baby names website, where you can view name popularity by birth year (back to 1879) to see what common and (uncommon) names were in the year your character was born.
After I decide names, I'll start to make notes of other things, like birthdays/age or relationships to other characters, quirks, where a character lives, or things he/she likes or dislikes. But I start drafting pretty soon into this process. I mostly learn and get to really know my characters as I'm writing the first draft, thinking about what they do and how they react and speak when I put them in different situations. So I think the best way I get to know my characters is to write them. By the time I get to the end of the first draft, they're often different than what I started with (and I know them much better). But then I go back and revise.
After developing an idea, what is the first action you take when beginning to write?
The first line of novel is really important. It sets the tone for the entire book. I want it to show what the book is ultimately about, but also to be interesting and hook the reader. When I first start thinking about and developing an idea I always start thinking about first lines. I jot down ideas, often for weeks or months. But, I don't wait for the perfect first line before I start drafting a book. I begin with the first one that comes to me and then I keep writing from there to get my first draft going. So just the act of getting words and ideas down on the page is the most important action I take in order to actually start writing. I set a goal for myself – usually 3-5 pages a day – and I make myself sit down and write something, make some progress in the draft, even if it's ultimately terrible and will all be changed in revision.
Most of the time the first line that appears in the final draft of the book is not at all what I started with. I keep thinking on that first line, even as I keep writing the first draft. Usually I don't understand enough about the story myself until I finish or get most of the way through a first draft. So I start writing at the beginning, but 9 times out of 10 that beginning changes by the time I make it to the end!
Is there something you do to get into a writing mood? Somewhere you go or something you do to get thinking?
I always write at home, and I need quiet to write. I negotiate my writing schedule around my kids' schedules so I usually write while my kids are at school during weekdays, or very early in the mornings on the weekends or during the summer when my kids are home – really, whenever I can find uninterrupted quiet each day. I have an office in my house where I can shut the door, and I do write there, but when no one else is home I also write at my kitchen table.
I like to drink coffee while I write, and that always helps to get me thinking. Or when I get stuck, I'll exercise. Taking a long walk, run, or hike, often helps me work through a plot a point I was stuck on or figure out a problem in my story.
What's the best piece of advice you have received?
The best advice, and I got this from a writing professor in grad school, is simply, "butt in chair." As in, just sit down and force yourself to write something, no matter what it is or how terrible you think it is. The hardest part is making yourself sit down to do it. So I don't let myself make excuses – I put my butt in the chair every morning and write something.
What are three or four books that influenced your writing, or had a profound effect on you?
I read Bird By Bird by Anne Lamott in the first fiction writing class I took, and I still have a copy on the shelf in my office. I love what she writes about first drafts and I feel like it's still important to give myself permission to write something terrible the first time around as long as I write something. I'm a big believer in the importance of revision! Black and Blue by Anna Quindlen is one of my favorite novels, and the first I read by her. I come back to it, and her novels, again and again, because I feel like I learn so much about sympathetic character development from her. The Handmaid's Tale by Margaret Atwood, which I first read in college, always makes me think about writing characters in a world different from our own today (which is applicable for writing historical fiction as well) and the fact that characters still need to first be inherently human and relatable, no matter how different their world is from the one we know.
Learn more about the book below!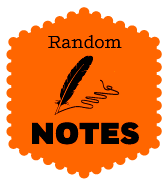 Read below –  Deanna Raybourn, author of the Veronica Speedwell Mysteries gives advice for plunging into Christie's intimidatingly large catalog; 
A few weeks ago a Twitter pal shyly confessed that she'd never read Agatha Christie before and was asking for advice on where to begin. And I admit, I had to sit down until the excitement passed. I never thought I would find a reader who hadn't read Christie, and it was wildly thrilling to contemplate all the pleasures she had in store. I envied her deeply. There are few joys in life more simple and complete than discovering a new writer—a profoundly prolific new writer. (Christie's career spanned the better part of five decades and few years went by without a new publication.) My Twitter friend could read for years and still have new Christie novels to discover, and because of this, I thought it might be a kindness to compile a sort of "Agatha 101" to steer her reading as she embarks. But that brought me to the thorny question of where to begin?
Of course, that's a subject that has been known to end in bloodshed. There are the Poirot purists, the people who believe fervently that the natty little Belgian detective is Christie's best and most accomplished sleuth. They are firmly and vehemently opposed by the adherents of Miss Marple, the well-beloved and dithery amateur detective from the tiny village of St. Mary Mead. Miss Marple spends her days in gardening and gossip and is just as concerned with the disappearance of a gill of picked shrimps as with unmasking murderers. You almost could not find two detectives with less in common. Poirot is urbane and sophisticated, a professional detective with a cosmopolitan lifestyle, committed to justice and able to command hefty fees for his services. Miss Marple is a fluttery spinster with maid troubles, too many shawls, and a mind like a sink, according to her nephew Raymond. Unlike Poirot's rather more cerebral approach, she invariably solves crimes by invoking the village parallel on the grounds that human nature is much the same wherever one goes.
So how to choose between them? The answer is that you simply cannot. In order to appreciate Christie in her full glory, you have to read both and there is no middle ground. One might argue that Christie is at the height of her plotting powers with Poirot while Marple gives her complete scope for developing characters, but that would be splitting an abundance of hairs. Both detectives' adventures are deeply satisfying.
For the inaugural book, I always suggest the delectably atmospheric Death on the Nile. This was the first proper "grown-up" mystery my grandmother ever gave me—I was ten at the time–and for that reason alone it holds a special place in my heart. I also remember picking it up to reread during my honeymoon cruise which is deliciously ironic when you realize that the entire plot centers around the murder of a bride on her newlywed cruise…But it stood up to that rereading and half a dozen since. The combination of exotic setting, unforgettable characters, and Poirot at the height of his powers is irresistible.
Since I propose starting with a Poirot adventure, it is only fair that Miss Marple gets equal time with Murder at the Vicarage. It is almost a crapshoot for me, choosing from amongst the Marple books, but I particularly like this one as it is set squarely in St. Mary Mead, and the spinster is best appreciated in her natural habitat. There are domestic disturbances and hidden scandals aplenty with lots of red herrings nicely sautéed and served up with a flourish.
My next Poirot pick will be controversial because I would, admittedly with hesitation, plump for The Murder of Roger Ackroyd. The wailing you hear is everyone who just realized I have overlooked Murder on the Orient Express. But we had an exotic crime with a twisty solution inDeath on the Nile; in Ackroyd we have Poirot in what passes for exotic to him—a small English village. Seeing him in Miss Marple's usual milieu is vastly entertaining. I propose it simply because the solution is one of the cleverest conjuring tricks Christie ever pulled off. It is a master class in plotting, and reading it was the first time I understood and appreciated precisely how brilliant Christie could be. (Of course, Orient Express has its own brilliance which is why it is a classic and you must read it too. So there, two for the price of one.)
What about a further adventure for Miss Marple? I would have to choose The Tuesday Club Murders, a collection of short stories, less for their innate Marpleness (she's a minor character here, often narrating more than acting) than for the fact that these clever little stories show off Christie's inimitable talent for creating perfectly-realized characters with just a few strokes of the pen. Craving something longer? Then by all means, A Murder is Announced is what you want. It is a "small" book with a murder in a private house with a limited number of suspects, but it is a splendid example of how Christie played fair with readers, but just barely.
And when you have finished with the canon—did you meet the charming Tommy and Tuppy? Ariadne Oliver? Parker Pyne? Harley Quinn?—and you are in the mood for some nonfiction, Christie has something to offer there as well. Come, Tell Me How You Live is a memoir of her time as the wife and occasional assistant of esteemed archaeologist Sir Max Mallowan. Christie accompanied him on numerous digs to Syria, recording life as she saw it in luscious detail. Her experiences there inspired her to write Murder in Mesopotamia and Appointment with Death, both Poirot mysteries.
Of course, pondering Poirot has made me wonder how I could have forgotten Evil Under the Sun! Well, best add that to the list along with The Moving Finger and The Body in the Library because you can never have too much of a good thing. And Agatha Christie novels are a very good thing indeed. So, my advice to my Twitter pal is to brew a pot of good strong Darjeeling or pour a stiff cocktail and settle in. She's going to be there for awhile…
Check out Deanna Raybourn's books below:
One Hot Scot, Please
What do you get when you take a wicked smolder, a sexy Scottish burr, and an unruly mass of tousled red curls and roll it up in a kilt?
This is not a trick question. Every romance-lover with a kilt fetish knows Jamie Fraser is the hottest thing to roam the Highlands since Mel Gibson's William Wallace. But even though he may have seduced us all with that muscled chest and the adorable way he says Sassenach, we were all onto the sexy Scot well before Jamie swept us off our feet.
Readers have been clamoring for Celts for years, and romance writers have obliged with a clans' worth of kilted heroes, from Rowan Keats' brawny Bran MacLean in What a Lass Wants to Julie Garwood's sexy Alec Kincaid in The Bride.
And that's just the tip of the crag. There's a hot Scot out there for every reader.
How about a mad chase across the moors with Tracy Ann Warren's Daniel MacKinnon, the devastating laird in Her Highness and the Highlander? If you fancy some espionage, there's Teri Brisbin's fearless William de Brus, the daring knight who takes on the forces of good and evil and earns the everlasting love of his fire-magic heroine in Rising Fire. Is time-travelling romance your thing? Take it old school with Lynn Kurland's hero Jake Kilchurn in Dreams of Stardust.
My personal weakness is mad, decadent Scots with dark scandals in their past. Jennifer Ashley's Lord Ian from The Madness of Lord Ian Mackenzie is one of my all-time favorite Scottish heroes, but all of the Mackenzie brothers make ruination look enticing. Now that's my idea of a clan!
Lovers and Fighters
Whether they're mad earls, spies, ghost-hunters or a princess's bodyguard, the Scottish hero is a man of action. He doesn't just wear that sword because it looks great with his kilt. He's a lover and a fighter, and that's a hero we can get behind.
And let's be honest—who doesn't want to get behind a man wearing a kilt?
But if it takes a real man to pull off a skirt, it also takes a real heroine to pull a skirt off her Scot. Every romance novel needs an unforgettable hero, but it also needs a remarkable heroine to keep him in line, even if it means she has to blacken his eye, as Hannah Howard does in Kimberly Bell's A Convenient Engagement (if you haven't read this one yet, a hint: he deserves it!). It takes a strong-willed lass to tame these pirates of the Highlands, but the Scottish romance heroine can handle her man.
Don't Mess with Scotland
But the hot heroes are only part of the recipe for a sizzling Scottish historical. These epic love stories are set against a backdrop of sweeping moors, rugged crags and crumbling stone castles. In other words, Scotland herself is as untamed as her heroes. The wildly romantic settings are a perfect fit for tales of enduring love, and our warrior rebels give their country the same fierce love they give their heroines. Scotland may have a few downsides (damp weather and mashed turnips and haggis come to mind), but it's difficult to focus on her shortcomings when there's a plaid-clad hero waiting to share sips of whiskey from his flask and give you a peek up his kilt.
Celts in Kilts
Who could have imagined a few yards of thick wool could be so sexy? But though the kilt may be to women what black lace lingerie is to men, it isn't the only thing at the heart of our fascination with Scottish heroes. Of course, it doesn't hurt that a blessedly bare-assed Jamie Fraser proved once and for all in Season 1 of Outlander that a true Scot really does go commando, but our lust for Celts goes deeper than that. The Scottish clans are the ultimate alpha male group, and the Scottish romance novel hero is the wicked London rake, the arrogant CEO, and the ferocious Navy Seal all rolled into one tempting package.
And if that package happens to be wrapped in a kilt?
Well, so much the better.
Anna Bradley writes sexy, steamy Regency romance. Her book A Season of Ruin, the second book in the Sutherland Scandals series, is out from Berkley on August 2, 2016.
Sara, in Knopf Doubleday marketing, is reading Shaker by Scott Frank.
Find out more about the book here:
We know readers tend to be writers too, so we feature writing tips from our authors. Who better to offer advice, insight, and inspiration than the authors you admire? They'll answer several questions about their work, share their go-to techniques and more. Now, get writing! 
Did you always want to write? How did you start your career as an author? 
I started writing quite young. My mother worked in a deli in Montreal and when I was little, she would take me with her for the day. I would write monster stories and fairy tales for her (and me) on the backs of the paper placemats—mainly to entertain myself but also for the sheer pleasure and escape of building another world. I remember being flush with joy and excitement when I thought I had a novel on my hands at the age of 7 or so. Needless to say, that didn't pan out.
 Is there something you do to get into a writing mood? Somewhere you go or something you do to get thinking?
 My main routine is to write in the morning in silence. I make coffee and then I turn everything off, including my phone and Internet connection, for as long as I can either stand or get away with. If I write in the morning like this, then I'm able to return to the story at various times later in the day and work on it regardless of where I am or the level of distraction. But I need those anchoring morning hours of silence and focus with the story in order to do that.
I also love Aimee Bender's idea of the writing contract so I've done that with friends as well. You basically contractually promise to adhere to a certain number of writing rules that you determine (it could be a daily word count, or a number of hours per day) and then you check in daily via email with a 'mentor' (a friend) who confirms you're moving forward. You do it with an overall writing goal in mind—like a novel—to be achieved by the contract's end.  It's quite loose, but what I love is that you make your own writing goal, your own rules for how you'll reach it, and then you are required to follow through. I did it with a writer friend last summer, and we both completed drafts of our novels. And I'm doing one now with another writer friend for the revision. I like the collaborative aspect of it too—writing, while exhilarating, can also be quite a lonely, cave-dwelling business. It's nice to come out of the cave every day and check in with a friend. 
After developing an idea, what is the first action you take when beginning to write?
I'm often inspired by a moment of tension that I've either observed, experienced or imagined—being in a fitting room with a dress that doesn't fit, for example. I'll take that point of tension and I'll sit with it, trying to describe it with as much intimate, immediate and honest detail as possible. I'll scrutinize it, draw it out, let myself imagine around it. By exploring a moment of tension like this, I find it acquires more layers and consequence, and a story will often emerge. Once I have the story, I can push that tension further still—in some cases, to its limits.
What are three or four books that influenced your writing, or had a profound affect on you?
My favorite stories have always been the ones that felt very intimate, like the writer really gave something vital in themselves to the telling of the story. For that reason perhaps, I love all of the novels of Jean Rhys—I love how urgent her writing is, how her characters experience outsiderness and alienation in ways that feel so immediate and visceral. Russell Hoban is another favorite. Not only is he a beautiful writer, but I love how he conceives that space between what we perceive to be reality and reality—a space that is inherently fraught with our anxieties, desires and dreams—as truly imaginative. In The Lion of Boaz-Jachin and Jachin-Boaz, a son's anger at his father is an actual lion stalking the streets of London. Perhaps this is a throw back to my placemat writing days, but I've always been deeply inspired and excited by fairy tales and Alice in Wonderland narratives. I adore The Torn Skirt by Rebecca Godfrey, which is essentially a feverdreamy, high stakes Alice in Wonderland for adults. The first person voice is also incredible. And of course, The Winter's Tale by Shakespeare, which is a strange, rich and wondrous fairy tale. The wonderful thing about reading or seeing Shakespeare is that no matter what hot mess of emotions you're experiencing in your life—pettiness, hatred, fear, desire, joy, sadness, love, resentment—they become eerily performed by the play in question. Will's got you covered. Within the stories, the characters, the language, there's room for it all. Also, I love humor. Without writers like Dorothy Parker, Lydia Davis or Lorrie Moore, I would feel lost.
Learn more about Mona Awad's new book below!
This is a very exciting year for romance fans – Nora Roberts, one of the best-known and most beloved authors of our time, is celebrating her thirty year publishing career.  From Irish Thouroughbred, her first book, to Stars of Fortune, the hit of Fall 2015, Roberts has earned every bit of her success and fandom.
In the coming months, we'll look back at Nora Roberts' impressive career and talk with readers and Penguin Random House employees who love her books.
"For the kind of books I write, character is key. Character is plot. Make them accessible to the reader. They may be a billionaire or they may be a half demon or they may be a gym teacher, but something about them has to relate so the reader can say, 'I understand them.'"
Do you have a favorite Nora Roberts or J.D. Robb book? Let us know by tweeting @penguinrandom.
Catch up with Nora Roberts' newest books below: