To highlight some great moments and voices during Black History Month, we're teaming up with StoryCorps. If you're not already familiar, StoryCorps is a wonderful organization focused on capturing the wisdom of humanity through interviews and stories in order to create a more just and compassionate world.  Learn more about their mission, history, and impact here. 
In this video, Theresa Burroughs recalls her persistence to claim her right to vote during the Jim Crow era in the rural South.
Inspired to learn more? We've got themed lists to help you find your next read – from fresh new authors, to canonical greats.
Head over to StoryCorps to find more oral history and amazing storytelling.
Johnny Cash's son reflects on his father, his legacy, and his poetry. 
FOREWORD: REDEMPTIONS
My father had many faces. There was much that made up the man. If you think you "know" John R Cash, think again. There are many layers, so much beneath the surface.
First, I knew him to be fun. Within the first six years of my life, if asked what Dad was to me I would have emphatically responded: "Dad is fun!" This was my simple foundation for my enduring relationship with my father.
This is the man he was. He never lost this.
To those who knew him well—family, friends, coworkers alike—the one essential thing that was blazingly evident was the light and laughter within my father's heart. Typically, though his common image may be otherwise, he was not heavy and dark, but loving and full of color.
Yet there was so much more . . .
For one thing—he was brilliant. He was a scholar, learned in ancient texts, including those of Flavius Josephus and unquestionably of the Bible. He was an ordained minister and could easily hold his own with any theologian or historian. His books on ancient history, such as Gibbon's The History of the Decline and Fall of the Roman Empire, were annotated, read, reread and worn, his very soul deeply ingrained into their threadbare pages. I still have some of these books. When I hold them, when I touch the pages, I can sense my father in some ways even more profoundly than in his music.
My father was an entertainer. This is, of course, one of the most marked and enduring manifestations. There are thousands upon thousands of new Johnny Cash fans every year, inspired by the music, talent, and—I believe hugely—by the mystery of the man.
My dad was a poet. He saw the world through unique glasses, with simplicity, spirituality, and humor. He loved a good story and was quick to find comedy, even in bleak circumstances. This is evident in one of the last songs he wrote within his lifetime, "Like the 309":
It should be a while before I see Dr. Death
So it would sure be nice if I could get my breath
Well, I'm not the crying nor the whining kind
Till I hear the whistle of the 309
Of the 309, of the 309
Put me in my box on the 309.
Take me to the depot, put me to bed
Blow an electric fan on my gnarly old head
Everybody take a look, see I'm doing fine
Then load my box on the 309
On the 309, on the 309
Put me in my box on the 309.
Dad was asthmatic and had great difficulty breathing during the last months of his life. On top of all this, he suffered with recurring bouts of pneumonia. Still, through the gift of laughter, he found the strength to face these infirmities. This recording is steeped in irony, although made mere days before his passing. His voice is weak, yet the mirth in his soul rings true.
Dad was many things, yes. He was tortured throughout his life by sadness and addiction. His tragic youth was marked by the loss of his best friend and brother Jack, who died as the result of a horrible accident when John R was only twelve. Jack was a deeply spiritual young man, kind and protective of his two-year-younger brother. Perhaps it was this sadness and mourning that partly defined my father's poetry and songs throughout his life. He was likewise defined at the end of his life by the loss of my mother, June Carter. When she passed, their love was more beautiful than ever before: unconditional and kind.
Still, it could not be said that any of this—darkness, love, sadness, music, joy, addiction—wholly defined the man. He was all of these things and none of them. Complicated, but what could be said that speaks the essential truth? What prevails? The music, of course . . . but likewise . . . the words.
All that made up my father is to be found in this book, within these "forever words."
When my parents died, they left behind a monstrous amassment of "stuff." They just didn't throw anything away. Each and every thing was a treasure, but none more than my father's handwritten letters, poems, and documents, ranging through the entirety of his life. There was a huge amount of paper—his studies of the book of Job, his handwritten autobiography Man in Black, his letters to my mother, and likewise to his first wife, Vivian, from the 1950s. Dad was a writer, and he never ceased. His writings ranged through every stage of his life: from the poems of a naive yet undeniably brilliant sixteen-year-old to later comprehensive studies on the life of the Apostle Paul. The more I have looked, the more I have understood of the man.
When I hold these papers, I feel his presence within the handwriting; it brings him back to me. I remember how he held his pen, how his hand shook a bit, but how careful and proud he was of his penmanship—and how determined and courageous he was. Some of these pages are stained with coffee, perhaps the ink smudged. When I read these pages, I feel the love he carried in those hands. I once again feel the closeness of my father, how he cared so deeply for the creative endeavor; how he cared for his loved ones.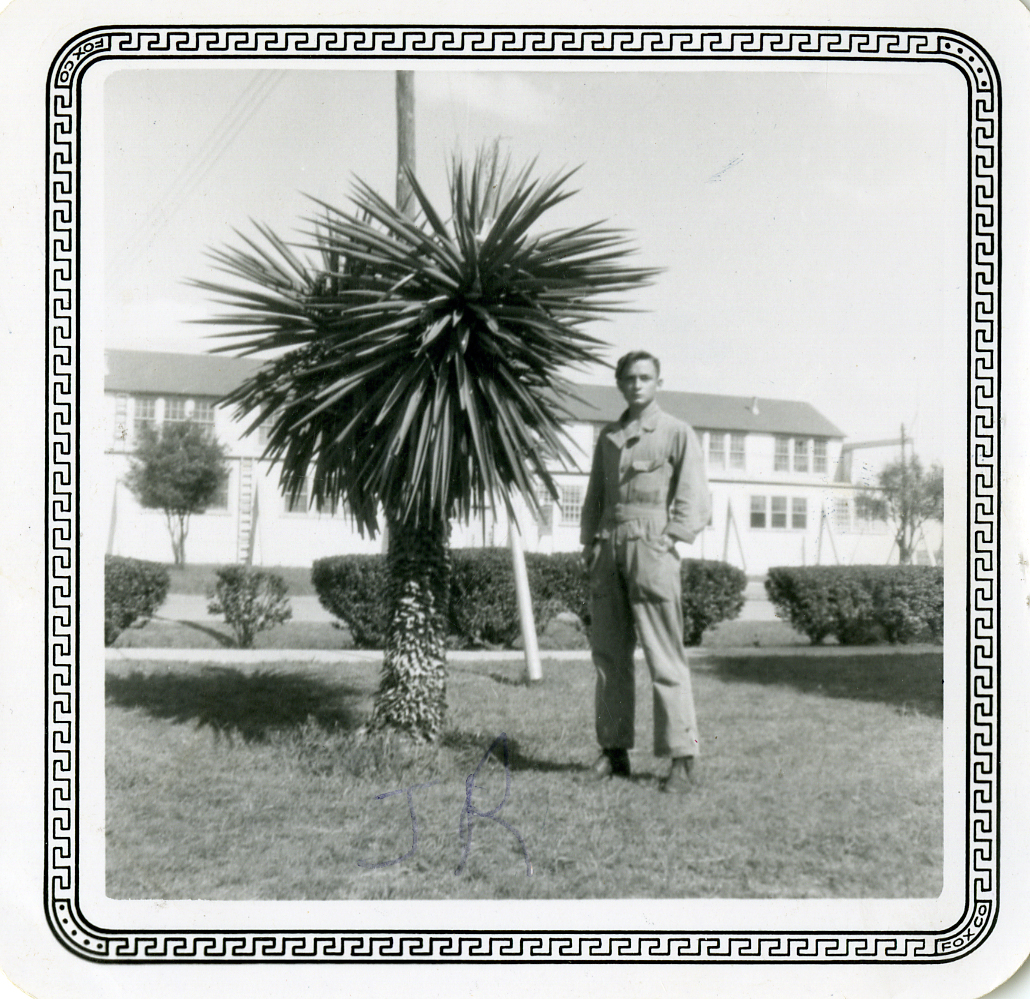 There are some of these I feel he would have wanted to be shared, some whose genius and brilliance simply demanded to be heard. I hope and believe the ones chosen within these pages are those he would want read by the world.
Finally, it is not only the strength of his poetic voice that speaks to me, it is his very life enduring and coming anew with these writings. It is in these words my father sings a new song, in ways he has never done before. Now, all these years past, the words tell a full tale; with their release, he is with us again, speaking to our hearts, making us laugh, and making us cry.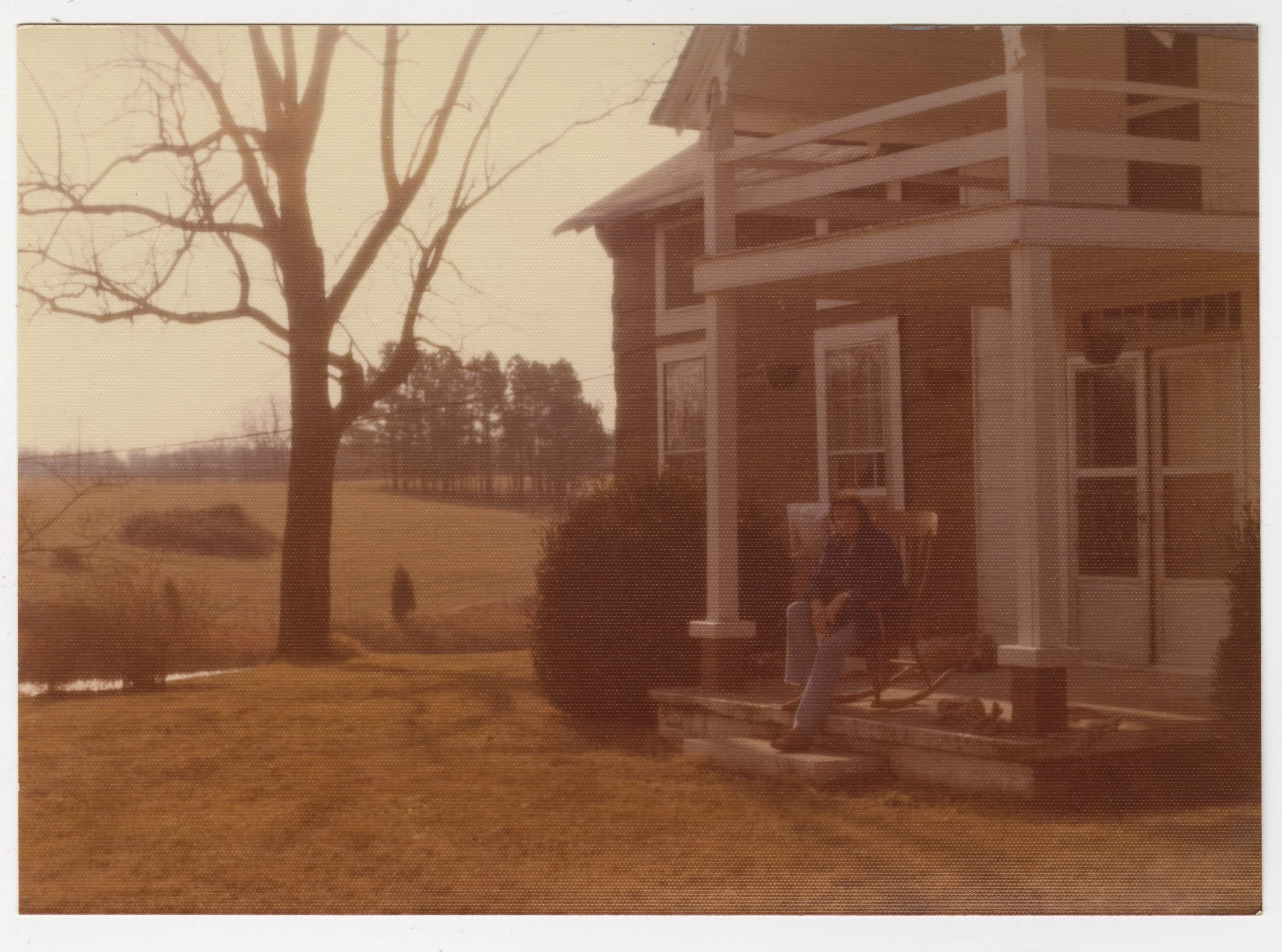 The music will endure, this is true. The music will endure, this is true. But also, the words. It is ultimately evident within these words that the sins and sadnesses have failed, that goodness commands and triumphs. To me, this book is a redemption, a cherished healing. Forever.
John Carter Cash
35,000 feet above western Arkansas, flying east . . .
Editors get very passionate about books they work on – the Editor's Desk series is his or her place to write in-depth about what makes a certain title special. Get the real inside-scoop on how books are shaped by the people who know them best.
As Nadja Spiegelman describes early in her wonderful memoir, I'm Supposed to Protect You from All This, the book grew out of a series of conversations with her mother, Françoise Mouly. Throughout Nadja's childhood, Françoise had steadfastly deflected questions about her past with "I'll tell you when you're older." She kept her word. When Nadja emerged into adulthood, Françoise told her everything she could remember, not sparing herself the difficult emotions the recounting called up. Nadja would eventually cross the Atlantic to continue the conversation in France with her grandmother, adding Josée's story and that of Josée's mother to her ballooning research.
For me, however, the book began in a different place, when Nadja was trying to wrestle a narrative out of this overwhelming, overlapping, contradictory array of stories – not to mention each figure's conflicting interpretations and complicated responses. On her visits to New York, we'd meet for lunch, always somewhere quiet and with a large table, my apartment or the Korean place near my office, so that she could lay out her annotated transcripts and notes and the fantastically detailed storyboards she had assembled.
At moments like these, editors can feel a little like the Wizard of Oz, struggling to muster godlike pronouncements from behind a threadbare curtain of authority. I confess I wondered at moments if we were both lost. But as Nadja began to send me draft chapters, working her way through the material, it became clear to me that my author, young and wide-eyed as she was, had incredibly well-developed impulses as a writer. She knew where she was going, and she returned to the material, draft after draft, until she got it there.
Like many writers, Nadja is a creature of the night, but she took that to extremes. Sometimes when we'd Skype, well into the evening for me – editors tend to be creatures of the night too, at least when it comes to editing – she'd still be up, working, when dawn was already breaking in Paris. Sometimes we continued our conversations the next morning, though at her age, the punishing hours she was keeping did not show. But they paid off. Gradually a gorgeous, intricate narrative emerged, one that mimicked the layering and warping of memory, to powerful effect.
I have daughters of my own, a decade younger than Nadja – more or less the age Nadja was when her mother first told her her story. I came to the book not only as editor but as mother and daughter. I wondered about all the things I had never asked my mother about her past, or her mother's. I was in awe of Francoise's courage in revealing everything, and doubted that I would have the same. The book made me appreciate that we do not understand any adult until we see him or her as someone's child. I loved getting to be part of its coming into the world.
Listen to an interview with Nadja on the Beaks and Geeks podcast:  

George Hodgman's bestselling  memoir Bettyville is being developed into a dramedy series by Paramount Television. Oscar winner Shirley MacLaine and Tony winner Matthew Broderick are attached to star, it was reported by Deadline Hollywood. The adaptation is being written by John Hoffman (Looking, Grace and Frankie), who will serve as executive producer and showrunner on the potential series.  Hodgman will also executive produce, alongside Archer Gray's Anne Carey and Amy Nauiokas (The Diary of a Teenage Girl). The project is currently being shopped to networks.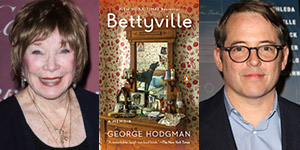 Bettyville follows George Hodgman (Broderick) after he leaves Manhattan for his hometown of Paris, Missouri to care for his aging mother Betty (MacLaine). He expects to be away for only a few weeks, but life conspires to keep him there, armed with not much more than a (mostly) willing heart, a broken past to sort out, and two irascible personalities: his own, and Betty's. The funny and heartbreaking memoir chronicles the mother-son journey, capturing truths about family, identity, and our current American landscape.
Learn about the book here.
We know readers tend to be writers too, so twice a month, we'll feature writing tips from our authors. Who better to offer advice, insight, and inspiration than the authors you admire? They'll answer several questions about their work, share their go-to techniques and more. Now, get writing! 
How would you recommend creating and getting to know your characters?
I start by keeping a "dossier" on each character: the usual basics like their age, hometown, birth order, the contents of their fridge. I snoop around—showing up at their tenth birthday parties (then their sixteenth and their fortieth). I write diary entries in their voice. Later in the process I'll write the same scene from each character's point of view—a tip I learned from hearing an interview with Jonathan Lethem.
Is there something you do to get into a writing mood? Somewhere you go or something you do to get thinking?
Running helps my writing—both require a lot of endurance. My favorite runs cross both bridges and bodies of water. I find that after a long run, I'm just too physically exhausted to be overly self-critical when I sit down to work, which then makes the writing flow more easily.
Did you always want to write? How did you start your career as an author?
I've known pretty much since I first learned to write. My first (unpublished) manuscript was called Messy Bessy—an illustrated series about an unkempt schoolgirl who grows up and has twenty kids. In elementary school I wanted to be a writer slash nun, but I was afraid the church would make me censor my writing.
What's the best piece of advice you have received?
Daydream about your characters. That way, you're still doing work on your novel even when you're waiting for the subway, at the gym, on line at the grocery store….
What clichés or bad habits would you tell aspiring writers to avoid? Do you still experience them yourself?
I try not to write about an experience until after I've been away from it for a few days (or years). Otherwise you gain no perspective on it because it's so immediate. Also, you tend to sound whiny. So I'll write down the facts of what happened immediately in my diary, but then I file them away, and later—much later—I can reflect on that experience in the context of a larger narrative.
Describe your writing style in five words or less.
A chocolate-covered broccoli. (Wait, what?)
Read more about Re Jane here.
For many of us, a love of reading starts at home. For Mother's Day, let's celebrate our inspiring moms by sharing a few of their favorite books. Four Penguin Random House employees explain which titles are especially meaningful to them and to their mothers.
"My mother and I have both read Pride and Prejudice by Jane Austen many, many, many times. I remember discussing the book with my mom when I couldn't have been more than twelve and again more recently when I read this classic as a woman in my 40s. In our most recent discussion, my mom and I marveled at the subtleties that stand out the more one has lived, details such as how very quickly Elizabeth Bennet's feelings for Mr. Darcy turn from distain to admiration once she has witnessed the grounds of Pemberley (seriously, no sooner has her carriage pulled up to the front door than she is swooning for the guy!). Also the bigger picture. As a girl I was furious with Mr. Darcy for his treatment of Elizabeth Bennett but, in the final analysis, Elizabeth's pride was just as vicious as Mr. Darcy's prejudice. Pride and Prejudice, two big vices to watch out for! I will always treasure the conversations I've had with my mom about this favorite book."
-Sara Carder, Editorial Director of Penguin Publishing Group 
Turns out Pride & Prejudice is a popular favorite…
"Every time I read the book or watch the movie it's something I get to share with my youngest daughter.  We both love it so much, we're always quoting it to each other!"
-Mother of Katherine Stewart, Marketing Coordinator, Penguin Press 
"My mum was a teacher and her favorite author was Roald Dahl, which she often read to us as kids. The BFG was my favorite because the main character is Sophie, like me. My mum sadly passed away 6 years ago so she didn't get to meet two of her granddaughters. But I'm lucky enough to have several of her Roald Dahl books (with her name written inside so they didn't get lost at school), which I read to my children. It's a lovely reminder of her."
 -Sophie McNeill, Director, Partnerships and Audience Development for Brightly
"One of my mom's favorite books is Unbroken by Laura Hillenbrand. My mom is inspired by this true(!) story of Louis Zamperini's endurance and courage. It's a miracle that Zamperini survived a plane crash, starvation, and torture—not to mention post-traumatic stress disorder. Just when you think that things couldn't get any worse for him, they do. But he doesn't just survive all the terrible things that happen to him, he learns to forgive and live a full and happy life. Zamperini's story is a testament to the power of grace and forgiveness."
-Joanna Ng, Assistant Editor, Penguin Publishing Group
Grab a new book to share with the mother in your life!