Articles Tagged "favorite books"
We know readers tend to be writers too, so we feature writing tips from our authors. Who better to offer advice, insight, and inspiration than the authors you admire? They'll answer several questions about their work, share their go-to techniques and more. Now, get writing!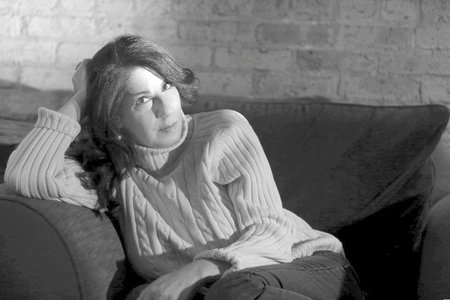 Renée Rosen's newest historical fiction novel is called White Collar Girl, and takes place in 1950's Chicago.
What writing techniques have you found most important or memorable? For me the most important part of writing is editing. But within the world of editing I've come to truly value the importance of the paper edit. Before I turn my books in I always do a paper edits, and if time permits, I'll do more than one. I've found that my work reads very differently on paper than it does on the screen. The paper edit stage is where I'll catch things like word echoes, continuity errors, something like a three- page chapter following a thirty-page chapter and other problematic issues. Sometimes I'll even print the manuscript out using a different font, which helps me see it with fresh eyes.
How would you recommend creating and getting to know your characters?
Creating characters that come to life on the page is really one of my greatest challenges. Just like with real people you meet, some characters come to you and you feel like you've known them all your life while others take time to reveal themselves. When I come across the latter type, I usually start by trying to find out as much about them as possible. For every one detail I use in the book, I'll have ten or so others floating around in my head. I might begin with something as simple as their physical description and then I'll drill all the way down to what the inside of their closet looks like. When all those little details come together the story generally starts to write itself. The characters take over and I become the vehicle that merely delivers their tale.
What's the best piece of advice you have received?
I was fortunate enough to have studied with Carol Anshaw and I'll never forget that she used to tell us that the first draft is you telling yourself the story. Don't worry about how sloppy or full of holes it is, just get a beginning, middle and end down on paper. Once you have that foundation you might very well go back and change every word on every page but before you can do any fine tuning, you have to first tell yourself the story.
What are three or four books that influenced your writing, or had a profound affect on you?
Sister Carrie by Theodore Dreiser –I think my love of Chicago history started with my first reading of this book. It made me fall in love with the city.
Spoon River Anthology by Edgar Lee Masters—totally original and filled with wisdom in ever monologue. Each time I read it, I discover something new.
Simple Passion by Annie Ernaux—80 of the most powerful and brutally honest pages you'll ever read. This slender book is one I treasure.
Anywhere But Here by Mona Simpson. This is such an amazing character-driven novel and when I first read it, I realized what was possible to do on the page.
Check out Rosen's book below.
Judy Blume's first book for adults in seventeen years has just come out, and we couldn't be more excited!
In The Unlikely Event is a multi-generational novel that explores war, love, family and a changing America. The story traces an air-travel tragedy from the 1950's and follows Miri Ammerman as she reflects back on that time, thirty-five years later.
Since Blume has shaped so many lives over the years, we turned to our employees to reminisce about the Blume books they loved growing up.
I have two daughters now in their twenties. When the  younger one was almost eight, she particularly loved Otherwise Known as Sheila the Great. When the older one was ten, she loved Starring Sally J. Freedman as Herself. Judy Blume was empowering girls before the word empowering was ever used in the current context!"
-Beverly Horowitz, VP Publisher, Delacorte Press
"I used to imagine myself in the NY city apartment building where Peter, Fudge, and their pet Turtle lived. I read Tales of a Fourth Grade Nothing during "silent" reading time in 3rd grade and giggled in the corner the whole time."
-Melissa Major, Digital Marketing Coordinator, Random House Children's Books
"Starring Sally J. Freedman as Herself was the first Judy Blume book I ever read and my best loved.  Even though our circumstances were entirely different, I saw so much of Sally in myself: she was inquisitive, opinionated, and had the most intensely weird imagination of any character I'd ever read.  I'm still all of those things and I like to think that Sally is too!"
-Emma Shafer, Community Manager, Blogging for Books
"Coming from a family of three siblings, Superfudge both defined and helped navigate my sibling relationships. As a middle child myself, I completely relate to Fudge."
-Sonia Nash Gupta, Associate Director of Marketing Random House Children's Books
Browse through all of Judy Blume's books here!
For many of us, a love of reading starts at home. For Mother's Day, let's celebrate our inspiring moms by sharing a few of their favorite books. Four Penguin Random House employees explain which titles are especially meaningful to them and to their mothers.
"My mother and I have both read Pride and Prejudice by Jane Austen many, many, many times. I remember discussing the book with my mom when I couldn't have been more than twelve and again more recently when I read this classic as a woman in my 40s. In our most recent discussion, my mom and I marveled at the subtleties that stand out the more one has lived, details such as how very quickly Elizabeth Bennet's feelings for Mr. Darcy turn from distain to admiration once she has witnessed the grounds of Pemberley (seriously, no sooner has her carriage pulled up to the front door than she is swooning for the guy!). Also the bigger picture. As a girl I was furious with Mr. Darcy for his treatment of Elizabeth Bennett but, in the final analysis, Elizabeth's pride was just as vicious as Mr. Darcy's prejudice. Pride and Prejudice, two big vices to watch out for! I will always treasure the conversations I've had with my mom about this favorite book."
-Sara Carder, Editorial Director of Penguin Publishing Group 
Turns out Pride & Prejudice is a popular favorite…
"Every time I read the book or watch the movie it's something I get to share with my youngest daughter.  We both love it so much, we're always quoting it to each other!"
-Mother of Katherine Stewart, Marketing Coordinator, Penguin Press 
"My mum was a teacher and her favorite author was Roald Dahl, which she often read to us as kids. The BFG was my favorite because the main character is Sophie, like me. My mum sadly passed away 6 years ago so she didn't get to meet two of her granddaughters. But I'm lucky enough to have several of her Roald Dahl books (with her name written inside so they didn't get lost at school), which I read to my children. It's a lovely reminder of her."
 -Sophie McNeill, Director, Partnerships and Audience Development for Brightly
"One of my mom's favorite books is Unbroken by Laura Hillenbrand. My mom is inspired by this true(!) story of Louis Zamperini's endurance and courage. It's a miracle that Zamperini survived a plane crash, starvation, and torture—not to mention post-traumatic stress disorder. Just when you think that things couldn't get any worse for him, they do. But he doesn't just survive all the terrible things that happen to him, he learns to forgive and live a full and happy life. Zamperini's story is a testament to the power of grace and forgiveness."
-Joanna Ng, Assistant Editor, Penguin Publishing Group
Grab a new book to share with the mother in your life!