Articles Tagged "history"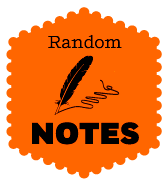 As we herald our newest Pulitzer Prize winners – in an unprecedented four of the five Letters categories – we celebrate all of the 131 titles published by a current or legacy imprint of Penguin and Random House that have been awarded a Pulitzer since the inception of the Prize more than a century ago. 
They include some of the defining fiction, nonfiction, and poetry of the past 100 years, such as: The Brief Wondrous Life of Oscar Wao by Junot Diaz in 2008: Ghost Wars by Steve Coll in 2005: Lindbergh by Scott Berg in 1999; The Grapes of Wrath by John Steinbeck in 1940; The Road by Cormac McCarthy in 2006; The Power Broker by Robert A. Caro in 1975;  Promises: Poems 1945-56 by Robert Penn Warren  in 1958; Humboldt's Gift by Saul Bellow in 1976; The Magnificent Ambersons by Booth Tarkingtonin 1919; and Common Ground by J. Anthony Lukas in 1986.
Here are our four newest Pulitzer winners!
Biography
The Return: Fathers, Sons and the Land in Between by Hisham Matar.
Edited by Noah Eaker.
Pulitzer citation: "For a first-person elegy for home and father that examines with controlled emotion the past and present of an embattled region."
Susan Kamil, Hisham Matar's publisher at Random House, said, "It's thrilling to see Hisham's work so recognized by the Pulitzer jury. The Return is about Hisham's personal search for his father, but his art elevates it into a universal quest for justice."
The Return previously won the inaugural PEN/Jean Stein Book Award.
Fiction
The Underground Railroad by Colson Whitehead.
Edited by Bill Thomas.
Pulitzer citation: "For a smart melding of realism and allegory that combines the violence of slavery and the drama of escape in a myth that speaks to contemporary America."
Colson Whitehead commented, "I don't even know what to say — this has been a crazy ride ever since I handed the book in to my editor. I'm incredibly grateful to everyone who picked up a copy and dug it, and to all the kind folks who championed it along the way — the booksellers, the reviewers, the awesome Oprah Winfrey, and the judges. It's a nice day to put 'New York, New York' on the headphones and walk around city making crazy gestures at strangers."
The Underground Railroad has sold over 825,000 copies in the United States across all formats.  An Oprah's Book Club 2016 selection, #1 New York Times bestseller, a New York Times Book Review Ten Best Books of 2016 selection and the winner of the 2016 National Book Award for Fiction, the book chronicles young Cora's journey as she makes a desperate bid for freedom in the antebellum South. After escaping her Georgia plantation for the rumored Underground Railroad, Cora discovers no mere metaphor, but an actual railroad full of engineers and conductors, and a secret network of tracks and tunnels beneath the Southern soil.
General Nonfiction
Evicted: Poverty and Profit in the American City by Matthew Desmond.
Edited by Amanda Cook.
Pulitzer citation: "For a deeply researched exposé that showed how mass evictions after the 2008 economic crash were less a consequence than a cause of poverty."
Ms. Cook commented, "It's been an honor for all of us at Crown to help bring Evicted into the world. Matt Desmond writes with great heart and intellectual rigor about America's housing crisis. He follows eight families in Milwaukee as they struggle to keep a roof over their heads, showing us how a lack of stable shelter traps families in poverty and destroys lives meant for better things. Matt often says, 'We don't need to outsmart poverty; we need to hate it more.' With Evicted, he has helped us do exactly that."
Evicted previously won the 2016 National Book Critics Circle Award for Nonficiton, the 2017 Andrew Carnegie Medal for Excellence in Nonfiction, the 2017 PEN/John Kenneth Galbraith Award for Nonfiction, and the 2016 Discover Great New Writers Award in Nonfiction, among other honors.
History
Blood in the Water: The Attica Prison Uprising of 1971 and Its Legacy by Heather Ann Thompson.
Edited by Edward Kastenmeier.
Pulitzer citation: "For a narrative history that sets high standards for scholarly judgment and tenacity of inquiry in seeking the truth about the 1971 Attica prison riots."
Mr. Kastenmeier commented, "Heather is a remarkable historian who has spent the last ten years of her life working diligently to make sure she could do justice to this story before it is too late.  She has shown remarkable courage and fortitude in researching a story the authorities didn't want told.  We need that now more than ever. In the years she's been working on this book the issues it raises have become more urgent than ever. For all these reasons I could not be happier for her upon this news."
We thank and congratulate Hisham Matar, Colson Whitehead, Matthew Desmond, and Heather Ann Thompson, their respective editors Noah Eaker, Bill Thomas, Amanda Cook, and Edward Kastenmeier, and our colleagues at Random House, Doubleday, Crown Publishers, and Pantheon for continuing and building upon one of our proudest literary traditions.
To view the complete 2017 Pulitzer winners list, click here.
Learn more about the winners here:
Jess in Random House Ad/Promo is reading Lilac Girls by Martha Hall Kelly
Find out more about the book here:
Andrea in Random House marketing is reading The Last Days of Night by Graham Moore.
Find out more about the book here: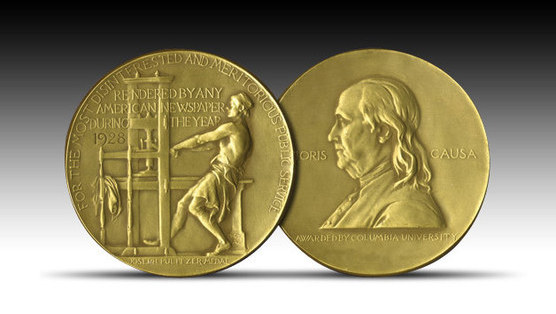 It is the centennial year of the Pulitzer Prize and the awards have just been announced. From Penguin Random House, we are proud to publish these Pulitzer Prize winners:
General Non-Fiction: Joby Warrick for Black Flags: The Rise of ISIS
History: T.J. Stiles for Custer's Trials: A Life on the Frontier of a New America
Biography or Autobiography: William Finnegan for Barbarian Days: A Surfing Life
Congratulations also to Kelly Link, whose short story collection, Get in Trouble, was a finalist for Fiction.
Click through to learn about the books and find yourself an award-winning read!
We know readers tend to be writers too, so we feature writing tips from our authors. Who better to offer advice, insight, and inspiration than the authors you admire? They'll answer several questions about their work, share their go-to techniques and more. Now, get writing! 
After developing an idea, what is the first action you take when beginning to write?
Given the nature of historical fiction, the first thing I do is a lot of research. And that usually begins with reading old newspapers. Thanks to digitization, that's much easier to do than it once was. Alas, also thanks to digitization, we're creating far fewer new newspapers than before.
Did you always want to write? How did you start your career as an author?
I started to write a political novel (about the impeachment of a president) when I was thirteen or fourteen. By the time I got halfway through college, writing had become my serious ambition, but my own timidity drew me toward teaching and, for a while, the publication of constrained little pieces in academic journals. The best thing that happened to me early on, at the beginning of the 1980s, was becoming a semi-regular contributor to William F. Buckley, Jr.'s National Review. The 800-word book reviews I wrote for the magazine usually earned me about $150 or $200; more importantly, they forced my writing toward a greater concision and liveliness, a more personal, honest voice. All of that helped me to write A Book of One's Own: People and Their Diaries (1984), an unexpected success (my picture in Time magazine!) that gave me the real beginnings of my career.
Describe your writing style in five words or less.
Fact-filled, parenthetical; judgmental; amused.
Do you ever base characters off people you know? Why or why not?
A historical novelist really has to use real-life figures in his work. A couple of times I've included, under their own names, people I've actually known: E.   Howard Hunt in Watergate, and my late friend Christopher Hitchens in Finale. And yes, I've also refracted and disguised and renamed real people in some of my other novels. I mention Mary McCarthy below; she appears as    the writer Elizabeth Wheatley in my novel Aurora 7. And Bandbox (2004), my comedy about the magazine business, is really a roman à clef that sprang from my time at Condé Nast. A writer's whole life and acquaintance are always a part of his material. In fact, I would go so far as to say that no character in a novel has ever been made from whole cloth.
What are three or four books that influenced your writing, or had a profound effect on you?
At about ten or eleven I was a great devotee of Howard Pyle's novel about knighthood, Men of Iron, although my real pleasure-reading in elementary school came from one publisher's American-biography series. Every one of these books was, I seem to remember, 192 pages long, whether the subject was George Washington or Molly Pitcher.
During junior high school I got caught up in the great excitement over the publication of Truman Capote's In Cold Blood. Buying hardback books was beyond my allowance, and I couldn't wait for a public library copy, so I secured the book (was it for fifteen cents a day?) from the little "rental library" on the main street of my town. When my ninth-grade English teacher saw me with an early copy, she was jealous.
Mary McCarthy's volume of essays, On the Contrary: Articles of Belief, 1946-1961, is the book that really made me want to become a writer. I read it in 1971, at college, and the book's combination of literary criticism, political essays, memoir and travel writing suggested the whole range of genres I might try myself. I read all of McCarthy's fiction, too. She became the subject of my undergraduate thesis, then later a friend and mentor. To this day I aspire to the clarity and force of her style, even though my own is nothing like hers.
We know readers tend to be writers too, so we feature writing tips from our authors. Who better to offer advice, insight, and inspiration than the authors you admire? They'll answer several questions about their work, share their go-to techniques and more. Now, get writing! 
After developing an idea, what is the first action you take when beginning to write?
Research everything. I'm a nonfiction writer so after conceiving a chapter, I like to have every pertinent date and quote at hand so that there is no distraction—no source material to obtain— from staying in the flow.
Is there something you do to get into a writing mood? Somewhere you go or something you do to get thinking?
Many of my favorite authors were alcoholics, but I've always thrived on healthier forms of prewriting stimulation—bike riding, running, yoga. Having a clear head and listening to music puts me in the writing mood as does being just a little tired. Maybe it was because I was writing about ghosts and magic, but I always felt most imaginative at night. And I usually do my best work at home.
Did you always want to write? How did you start your career as an author?
I attended Graduate Film School at NYU and anticipated a career in film production. Later I did have a book idea and queried a literary agent, Tina Bennett, on a proposal related to astrology, which I was practicing professionally while trying to get my film projects off the ground. In the course of our communication, I also mentioned a screenplay I was developing about Houdini's rivalry with a controversial Jazz age medium. She was thrilled with that story, which became the basis for The Witch of Lime Street, my first book.
What's the best piece of advice you have received?
"Every word should mean something."
What clichés or bad habits would you tell aspiring writers to avoid? Do you still experience them yourself?
Any serious writer should read everything, particularly by those authors with whom you identify, but William Faulkner once said of Shelby Foote that he only became a successful writer when he stopped trying to be Faulkner and started being Foote.
Read more about The Witch of Lime Street here.
If you're in the New York City area, don't miss the Brooklyn Museum exhibit, Basquiat: The Unknown Notebooks.  The show is on view until August 23, 2015. From their site:
Brooklyn-born artist Jean-Michel Basquiat filled numerous notebooks with poetry fragments, wordplay, sketches, and personal observations ranging from street life and popular culture to themes of race, class, and world history. The first major exhibition of the artist's notebooks, Basquiat: The Unknown Notebooks features 160 pages of these rarely seen documents, along with related works on paper and large-scale paintings.
To dive a little deeper, learn the story of Jean-Michel Basquiat's partner, Suzanne Mallouk. In Widow Basquiat by Jennifer Clement, the reader is plunged into 1980's New York City where the lovers meet for the first time. All about art, underground culture, passion and creative energy, this biography is gripping and transportive.  See below for an excerpt from the book.
"Sublime, poetic…A harrowing, beautifully told love story about two seekers colliding in a pivotal moment in history, and setting everything, including themselves, on fire."—Rebecca Walker for NPR

"Stunningly lyrical . . . Original, insightful, and engrossing. . . . While filled with pop culture anecdotes art fans might seek—Andy Warhol and Rene Ricard both make appearances, for instance—Clement's account is an honest love story above all else."—Publishers Weekly
This excerpt is from Jennifer Clement's  Widow Basquiat, the story of the short-lived, obsessive love affair between Suzanne Mallouk and Jean-Michel Basquiat. Clement is former president of PEN Mexico and is the author of three novels and several books of poetry.
THE CROSBY STREET LOFT MADNESS
She irons the clothes, folds his clothes, places them in the same order on the shelf—the red sweater is folded this way and placed above the red shirt. She places the soap at an angle on the sink and always places the towels in the same order 1-2-3. She irons one shirt five times. She makes the bed three times and irons the sheets. If a sweater fades in the wash she cries. She never speaks and only answers questions or speaks in a panicky monologue:
"My mother was a spy in the war. They took her to see a woman with transparent skin. They could see her heart beating in there and her lungs and blood. They could see her eyeballs turning. This was a military secret. Nobody knows about this. And they would give the woman food— turnips, oranges, bread—and watch it all go down into her. This was a military secret. I heard about her when I was five and I thought she must have been very beautiful like a larva, but very scared. I kept looking at my own stomach and wondering what was in there. I chewed care- fully. My mother said she was a kind of Venus or virgin."
At first Jean-Michel thinks this is funny and puts some of her words in his paintings. Then he tells her to shut up. He paints Self-portrait with Suzanne. He paints her speaking her chicken-chatter, "PTFME E a a a R M R M O AAAAAAAA."
They do coke six or seven times a day. He tells Suzanne she can only wear one dress. It is a gray shift with white checks. He tells her she can only wear one pair of very large men's shoes. He does another line of coke. Suzanne walks clunk- clunk-clunk, her feet wading in the shoes, around the loft. He tells her she can't wear lipstick anymore. He says she can only buy groceries and detergents. Then he says no, he will buy them. He does another line of coke and paints Big Shoes, a portrait of Suzanne in big shoes. He calls her Venus. He says, "Hey, Venus, come and kiss me." He says, "Venus, go get us some coke." He writes "Venus" into his paintings and says Suzanne is only with him for his money.
Jean-Michel sticks black paper over all the windows so that they won't know if it is day or night. "The day is too light," he says.
Soon Suzanne stops cleaning and Jean-Michel stays at home all day.
Suzanne finds a place to live under a small table, like a small cat that finds a hiding place. From here she watches Jean- Michel paint, sleep and do drugs. He picks up books, cereal boxes, the newspaper or whatever is around. He finds a word or phrase and paints it on his board or canvas. A few times a day he crawls under the table with Suzanne and gives her a kiss on the forehead. Sometimes he pulls her out, has sex with her, and then puts her back under the table and continues to paint.
Sometimes Suzanne weeps a little and Jean-Michel says, "Shut up, Venus. I know what it is like to be tied up and fed, with a bowl of rice on the floor, like an animal. I once counted my bruises and I had thirty-two."
Suzanne moves from under the table into a closet in the bedroom. In here there is a green trench coat, a pair of moccasins, black and pink pumps, a tin frying pan, a super­market plastic bag full of bills, two large boxes of chalk. Under one moccasin Suzanne finds a small box of birthday candles.
THEY DO NOT KNOW HOW TO DRIVE A CAR
Shortly after Suzanne moves into the Crosby Street loft Jean-Michel takes her to Italy. He is having a show at the Emilio Mazzoli Gallery in Modena. Neither Jean-Michel nor Suzanne knows how to drive a car so Jean-Michel pays to bring Kai Eric along to drive them around.
In the airplane Jean-Michel continuously gets up to do some coke in the bathroom. He says he has to finish it up before he goes through customs in Europe. He says he wants to open up the emergency door exit and jump on the clouds.
Suzanne has hepatitis. She cannot lift up her arms.
Jean-Michel sits beside her; he kisses and licks one of her arms.
"Beautiful arms," he says. "Venus, I have to paint your arms." He takes a blue marker out of his pocket and paints on Suzanne's arm. He paints her humerus, ulna, radius and carpus. He writes "animal cell" on the inside of her wrist. He draws a ring around her finger.
"Now you are my wife," he says.
Read more about Widow Basquiat here. 
Learn about the Basquiat exhibit at the Brooklyn Museum here. 
Today, we are commemorating The Battle of Bull Run (First), which occurred on July 21, 1861.
Read an excerpt from Our Man in Charleston: Britain's Secret Agent in the Civil War South by Christopher Dickey: 
On the morning of July 21, 1861, William How­ard Russell [editor's note: an Irish journalist with The Times] was running late for a battle. Confederate troops under Gen. P. G. T. Beauregard, whom he knew from Charleston, and the Union Army under Gen. Irvin McDowell, whom he'd met several times, were now massed around a little rivulet called Bull Run near the Manassas Gap Railroad junction. Everybody in Washington seemed to think this first major battle would be a Northern victory. It might be the beginning of serious fighting. It might be the end of it. Whatever happened, there was no question, Russell had to be there to see it.
Since Russell's return from the South to the Federal capital, nothing had gone right for him. While he'd been away, and despite his reams of reporting, Delane and the other editors of the Times of London had taken a stand of clear sympathy with the secessionists. They reflected the interests of an elite with commercial concerns about cotton and contempt for the American notion of a republic. They also embraced the idea that, because Lincoln and Seward in­sisted this war was not about freeing the slaves, then truly that was the case. And for the masses, there was the appeal of the Southern­ers as underdogs struggling against the subjugation of Washington. The Times editors had become just the apostles of the fait accompli that Seward had feared. So even though the paper still ran Russell's articles about the inadequacies of the Southern military position, the arrogance of King Cotton, and the monstrosity of slavery, its editorials were such that Russell found the Times "assailed on all sides as a Secession organ, favorable to the rebels and exceedingly hostile to the Federal government and the cause of the Union." The net result for its correspondent was that he no longer had the kind of access to the Union military that he'd wanted and expected. Seward would still see him, but War Department passes were hard to come by, and on the eve of combat no one would give him the countersign so he could get through checkpoints to see the battle begin at dawn.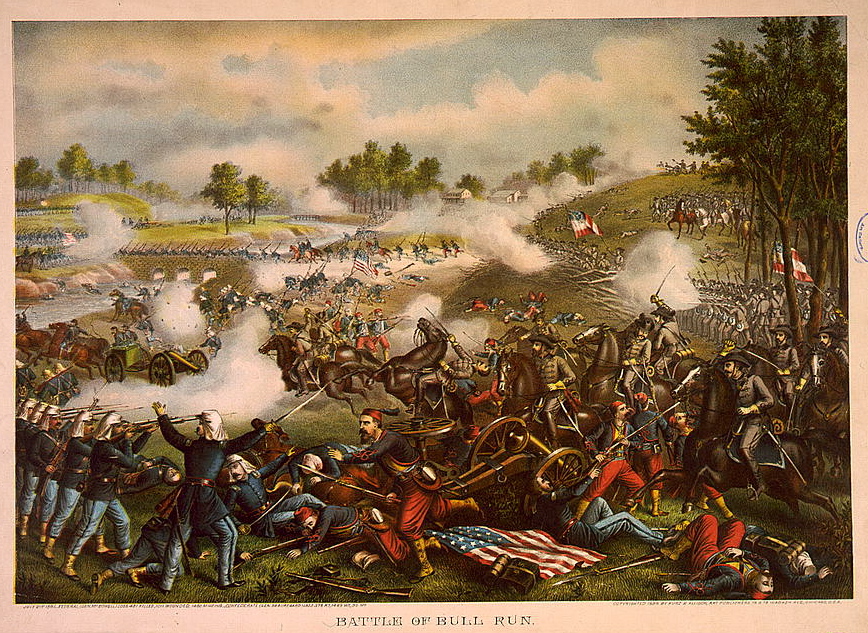 Not until midday did Russell finally get close enough to the fighting to hear "the thudding noise, like taps with a gentle hand upon a muffled drum" of artillery in action. Among congressmen and other dignitaries, many of them accompanied by their wives, he watched from atop a hill above Centreville as distant wisps of smoke marked the opposing lines. He ate a sandwich. He drank some Bordeaux he'd packed in his case. By the time he drew closer to the fighting, the Union forces were pulling back; then, suddenly, they were fleeing in a rout so complete that he could hardly believe his eyes.
Russell was on a borrowed nag threading his way toward the action when he heard loud shouts ahead of him and saw several wagons coming from the direction of the battlefield. The drivers were trying to force their way past the ammunition carts coming up the narrow road. A thick cloud of dust rose behind them. Men were running beside the carts, between them. "Every moment the crowd increased, drivers and men cried out with the most vehement gestures, 'Turn back! Turn back! We are whipped.' They seized the heads of the horses and swore at the opposing drivers." A breathless officer with an empty scabbard dangling by his side got wedged for a second between a wagon and Russell's horse.
"What is the matter, sir?" Russell asked. "What is all this about?
"Why, it means we are pretty badly whipped," said the officer, "and that's the truth." Then he scrambled away.
The heat, the uproar, and the dust were "beyond description," Russell wrote afterward. And it all got worse when some cavalry soldiers, flourishing their sabers, tried to force their way through the mob, shouting, "Make way for the general!"
Russell had made it to a white house where two field guns were positioned, when suddenly troops came pouring out of the nearby forest. The gunners were about to blast away when an officer or a sergeant shouted, "Stop! Stop! They are our own men." In a few minutes a whole battalion had run past in utter disorder. "We are pursued by their cavalry," one told Russell. "They have cut us all to pieces."
After a while there was nothing the world's greatest war corre­spondent could do but fall in with the tide of men fleeing the fight­ing. In all his battles, he had never seen anything like this: "Infantry soldiers on mules and draught horses, with the harness clinging to their heels, as much frightened as their riders; Negro servants on their masters' chargers; ambulances crowded with unwounded soldiers; wagons swarming with men who threw out the contents in the road to make room; grinding through a shouting, scream­ing mass of men on foot, who were literally yelling with rage at every halt and shrieking out, 'Here are the cavalry! Will you get on?'" They talked "prodigious nonsense," Russell said, "describing batteries tier over tier, and ambuscades, and blood running knee-deep." As he rode through the crowd, men grabbed at Russell's stir­rups and saddle. He kept telling them over and over again not to be in such a hurry. "There's no enemy to pursue you. All the cavalry in the world could not get at you." But, as he soon realized, he "might as well have talked to the stones."
It was a long way back to Washington that day. But after sev­eral brushes with violent deserters, drunken soldiers, and more panic-stricken officers, Russell made his way in the moonlight to the Long Bridge across the Potomac and into the capital. He told anyone who asked him that the Union commander would regroup and resume the battle the next morning. But when he awoke in his boardinghouse on Pennsylvania Avenue, he found the city full of uniformed rabble. "The great Army of the Potomac," he wrote, "is in the streets of Washington instead of on its way to Richmond."
The Federal capital was essentially defenseless. "The inmates of the White House are in a state of the utmost trepidation," Russell wrote, "and Mr. Lincoln, who sat in the telegraph operator's room with General Scott and Mr. Seward, listening to the dispatches as they arrived from the scene of the action, left in despair when the fatal words tripped from the needle and the defeat was already re­vealed to him."
For the South, "here is a golden opportunity," said Russell. "If the Confederates do not grasp that which will never come again on such terms, it stamps them with mediocrity." But the rebels stayed where they were, and the fact that they did not march on Washing­ton suggested this would be a long war.
As Russell studied the city, its politicians, and its dispositions in the aftermath of the battle, he did not agree with "many who think the contest is now over." He figured the Northerners had learned a lesson about "the nature of the conflict on which they have en­tered" and would be roused to action. But when the Times ran Rus­sell's article on the battle, his balanced judgment about the lessons learned got no play. The whole effect of his account of the rout was to reinforce the editors' image of a South that not only would fight, but that could fight better than the North and, therefore, should soon be free of it.
Read more about the American Civil War and the untold story of the Robert Bunch: an unlikely Englishman who hated the slave trade and whose actions helped determine the fate of our nation in Our Man in Charleston.
"A perfect book about an imperfect spy." —Joan Didion
Editors get very passionate about books they work on – the Editor's Desk series is his or her place to write in-depth about what makes a certain title special. Get the real inside-scoop on how books are shaped by the people who know them best.
"If you have to recommend just one bourbon to me…."
Naturally, this was my first question for Reid Mitenbuler, author of Bourbon Empire. There are some perks to be an editor, and working with an expert on American booze writing a book on the history of bourbon means personalized recommendations. His answer: Buffalo Trace.
A lot was riding on his answer: whether or not I, as an equal opportunity drinker of spirits, would buy him and his book depended on my liking his selection. His reasoning certainly sold me: here was an inexpensive bottle ($30) that wasn't too sweet, or too woodsy. It would go down smooth, he assured me. And the package was cool but wouldn't win me any hipster points. Spoiler alert: I loved it. And so began a partnership that was about as much what to drink as how to structure the narrative.
In many ways the book itself depended on Reid's unique take on what makes a bourbon good, and how to cut through the marketing hype and tales long made up about a lone man (it's always a man) toiling on a single still, with a single barrel, to bring you an exemplary bottle of whiskey. Every chapter we worked on became a lesson in reality versus myth. There's a reason we don't know the name Lewis Rosensthiel but we know Jack Daniels, or Evan Williams. Rosenthiel is the man responsible for the legislation that cemented bourbon as an American-made whiskey. He was also Jewish, and as savvy a businessman as you're likely to encounter in the annals of American lobbying. He had a surplus stock of whiskey to sell—a surplus that would, quite literally, evaporate into thin air—and how better to get bottles moving than to limit your competition from overseas. Only Americans could make and sell bourbon, and this definition has stuck.
Of course getting to the heart of Reid's nuanced portrait of American booze—a ride that includes stops at the National Museum of Health and Medicine, to peer at the whiskey-soaked bones of dead Civil War soldiers; at the Kentucky Derby, to sample the world's finest mint julep; and at the Jim Beam laboratory for the future bourbon flavors—required careful research on my part, too. By which I mean: more bourbon tasting. Memorial Day weekend, 2014, in the thick of pouring over pages of Reid's first draft, I did my patriotic duty as Method editor and went to the liquor store. There's a wonderful chapter on the creative genius behind Maker's Mark—and I sipped on Maker's Mark. Reid's brilliant final chapters look at the boom of craft distilleries, and I tried my first rye whiskey, from Tuthilltown Spirits, based in upstate New York.
As a reader I love the context for my drink choices. And Bourbon Empire delivers on this and so many others levels. You'll never look at a liquor store shelf—or bar menu—the same again.
Read more about Bourbon Empire here.
Today, June 10th 2015, would have been Saul Bellow's 100th birthday. In celebration of his of his life, we reached out to Beena Kamlani, Bellow's editor, to reflect on the writer's life and influence.
Bellow @ 100: Some Reminiscences and Thoughts
To read Bellow is to be struck. As by a meteor, a thunderbolt, or something from some indefinable source. You are suddenly in possession of knowledge that comes from elsewhere—as if gifted. Stunned and blessed—how often does this happen to us in our lives? I speak from experience. I read him when I was eight. The book was Herzog. We preferred to read because TV in Bombay, India, was grainy and unpredictable. From the Hardy Boys to Enid Blyton, from Jane Austen to H. Rider Haggard—there was nothing that was considered unacceptable, and nothing that turned us off. But the world opened up for me when I came to Herzog. For it spoke about things no one had ever spoken about before. Its openness bowled me over.
I was eight. It was a hard book to read as a child. The intellectual discourses in the letters Moses Herzog wrote were confusing and frustrating, for one didn't know any of the references. But its truth was unassailable. Perhaps a child can grasp such things more easily than an adult for here was Moses remembering his childhood, the youngest in a family of four children, an immigrant family struggling to make it in immigrant Chicago, describing the helplessness of a child who sat in full knowledge of the struggles and challenges that faced them. These challenges colored his experience of childhood. Persistent failure rubbed shoulders with success; dashed dreams and thwarted ambitions made near impossible lives already brought low by sickness, the deaths of close family members, and sheer survival. Simple existence had to be constantly redefined, rearticulated, reimagined.
In our family, too, there were deaths, divorces, and the effects of failure. Illness and sudden loss were common. Mourning bore witness but the questions multiplied. No one said a word in the mistaken belief that children ought to be protected from the truth. But there, in the kitchen of Moses Herzog's home on Napoleon Street, in immigrant closeness and proximity, there are no secrets and the children come to know everything because it's happening in front of them. It is the source of his intimate knowledge about a child's world, filled with uncertainty, frustration, knowledge that is useless in the present but becomes part of our psychic calibration later, and the constant threat of abandonment. "We were like cave dwellers," Moses says. We, too, become cave dwellers with him as we hear his pain about losing a beloved wife to a best friend, about the terrible longing for his daughter, and listen to him rage in loneliness against the world. There is the unforgettable scene in that kitchen when Father Herzog comes home robbed and beaten after a bootlegging expedition. "'Sarah!' he said. 'Children!' He showed his cut face. He spread his arms so we could see his tatters, and the white of his body under them. Then he turned his pockets inside out—empty. As he did this, he began to cry, and the children standing about him all cried. It was more than I could bear that anyone should lay violent hands on him—a father, a sacred being, a king. Yes, he was a king to us. My heart was suffocated by this horror. I thought I would die of it. Whom did I ever love as I loved them?" Beckett, writing about Proust, said, "Yesterday is not a milestone that has been passed, but a daystone on the beaten track of the years, and irremediably part of us, within us, heavy and dangerous." In Herzog, Bellow shows us how to record our pasts, how to transcribe them, how to live with them, even when they threaten to wreck us.
Bellow concerned himself with what affected people, in the way they lived their lives, and in the way they dealt with the struggles of the heart. He had a real feeling for it, which is why his work leaves such a mark. He taps corresponding notes in another's life. He is able to articulate what we know but cannot decipher for ourselves. "Every writer's assumption is that he is as other human beings are, and they are more or less as he is. There's a principle of psychic unity. [Writing] was not meant to be an occult operation; it was not meant to be an esoteric secret."
Memory becomes the key to unlocking those crossover truths from writer to reader. You not only become a cave dweller in that kitchen but you also recognize the truth of what's happening when the older Moses takes you into the kitchen of his home where these struggles took place. You trust the sensibility and the mind of the older Moses, remembering, seeing his family again, and as a reader you find equivalent emotional hotspots in your own life, hotspots that take you right into the heart of Saul's work.
In the world I grew up in, girls are handed knowledge in breadcrumbs. It is a privilege, a gift. Boys can expect it by the sackful, for it is necessary to live life, to bring forth families and to support them. What Bellow does is to hand us all this gift.
When I was working with him, every night, weary with the challenges and exhilarations of the work, we would wind down for the day and hand the manuscript to his wife, Janis, for safekeeping. He had gone, as usual, close to the fire, and it had taken a lot out of him. We worked on hard copy, and it was the only extant copy of the manuscript. The vault she placed it in was none other than the freezer, for this is the last place to be attacked by fire. That act of reverence and preservation was necessary—for the present, yes, but also for posterity. For those words, cooling in their frozen vault, would become jewels for readers in the future, illuminating and warming them as we ourselves had been.
Years later, I told him I'd read him when I was eight. "It was Herzog," I said. He looked at me incredulously. "You don't say!" he said. Then he put his fingers on the table where we were working and playfully drummed them against the wooden surface. "And here we are!" he said.
-Beena Kamlani
Browse through all of Bellow's work here.