Articles Tagged "in memoriam"
It is with sadness that we share that prolific military fiction author William E. Butterworth III, known the world over as W.E.B. Griffin, died on Tuesday, February 12. He was 89. 
William E. Butterworth III was the #1 bestselling author of over 250 books, the majority of them published by G. P. Putnam's Sons, with over 50 million copies in print in more than ten languages, including Hebrew, Chinese, Japanese, and Hungarian. As W.E.B. Griffin, he was the author of 61 epic novels in seven series: The Corps, Brotherhood of War, Badge of Honor, Men at War, Honor Bound, Presidential Agent, and Clandestine Operations.  Known for his historical accuracy, richly drawn characters, thrilling adventure, crackling wit, and astute aptitude for the heart and mind of a military hero, Griffin delighted readers for decades with his electrifying novels about the military, police, spies, and counterspies. Under other pseudonyms, he wrote over 100 other books, both for adults and children, including twelve of the thirteen M*A*S*H novels.
He has been praised as "a writer of true virtuosity and talent" (Fort Worth Star-Telegram), "a truly impressive storyteller" (Midwest Book Review), and "unrivaled" in the realm of military fiction (Ralph Peters, author of Cain at Gettysburg and Lines of Fire). "If God is truly in the details, then Griffin must be the pop of police procedurals," wrote Publishers Weekly. As The Philadelphia Inquirer put it simply, "Griffin has the knack."
His passion for writing about the military and other branches of law enforcement carried him through his distinguished career. "Nothing honors me more than a serviceman, veteran, or cop telling me he enjoys reading my books," he said.
W.E.B. Griffin grew up in the suburbs of New York City and Philadelphia. He began an illustrious military career in 1946, when he enlisted in the United States Army. After basic training, he received counterintelligence training at Fort Holabird, Maryland. He was assigned to the Army of Occupation in Germany and ultimately to the staff of then-Major General I.D. White, Commander of the U.S. Constabulary. In 1951, Griffin was recalled to active duty for the Korean War, interrupting his education at the Philipps University of Marburg an der Lahn, Germany.
Among his many awards for service, Griffin was the recipient of the 1991 Brigadier General Robert L. Dening Memorial Distinguished Service Award of the U.S. Marine Corps and the 1999 Veterans of Foreign Wars News Media Award, which was presented at the 100th National Convention in Kansas City. He has been vested into the Order of St. George of the U.S. Armor Association and the Order of St. Andrew of the U.S. Army Aviation Association.
A longtime resident of both Alabama's Gulf Coast and Buenos Aires, Argentina, Griffin is survived by his four children, including son Bill Butterworth IV, his co-writer on 21 novels.
Mary Oliver, beloved poet and bard of the natural world, died on January 17 at home in Hobe Sound, Florida.  She was 83.
Oliver published her first book, No Voyage, in London in 1963, at the age of twenty-eight. The author of more than 20 collections, she was cherished by readers, and was the recipient of numerous awards, including the 1984 Pulitzer Prize for American Primitive, and the 1992 National Book Award for New and Selected Poems, Volume One. She led workshops and held residencies at various colleges and universities, including Bennington College, where she held the Catharine Osgood Foster Chair for Distinguished Teaching until 2001. It was her work as an educator that encouraged her to write the guide to verse, A Poetry Handbook (1994), and she went on to publish many works of prose, including the New York Times bestselling essay collection, Upstream (2016). For her final work, Oliver created a personal lifetime collection, selecting poems from throughout her more than fifty-year career. Devotions was published by Penguin Press in 2017.
Her poetry developed in close communion with the landscapes she knew best, the rivers and creeks of her native Ohio, and, after 1964, the ponds, beech forests, and coastline of her chosen hometown, Provincetown. She spent her final years in Florida, a relocation that brought with it the appearance of mangroves. "I could not be a poet without the natural world," she wrote. "Someone else could. But not me. For me the door to the woods is the door to the temple." In the words of the late Lucille Clifton, "She uses the natural world to illuminate the whole world."
In her attention to the smallest of creatures, and the most fleeting of moments, Oliver's work reveals the human experience at its most expansive and eternal. She lived poetry as a faith and her singular, clear-eyed understanding of verse's vitality of purpose began in childhood, and continued all her life. "For poems are not words, after all, but fires for the cold, ropes let down to the lost, something as necessary as bread in the pockets of the hungry."
When Death Comes
When death comes
like the hungry bear in autumn;
when death comes and takes all the bright coins from his purse
to buy me, and snaps the purse shut;
when death comes
like the measle-pox;
when death comes
like an iceberg between the shoulder blades,
I want to step through the door full of curiosity, wondering:
what is it going to be like, that cottage of darkness?
And therefore I look upon everything
as a brotherhood and a sisterhood,
and I look upon time as no more than an idea,
and I consider eternity as another possibility,
and I think of each life as a flower, as common
as a field daisy, and as singular,
and each name a comfortable music in the mouth,
tending, as all music does, toward silence,
and each body a lion of courage, and something
precious to the earth.
When it's over, I want to say: all my life
I was a bride married to amazement.
I was the bridegroom, taking the world into my arms.
When it's over, I don't want to wonder
if I have made of my life something particular, and real.
I don't want to find myself sighing and frightened,
or full of argument.
I don't want to end up simply having visited this world.
Penguin Random House mourns the loss of author, Philip Kerr, who died on Friday, March 23 in London after an eight-month battle with cancer. He is one of most distinguished modern thriller writers, known best for his Bernie Gunther novels. His debut novel, March Violets, was published over 30 years ago and introduced the character as a sardonic, hard-drinking detective tackling the dark depths of Nazi and post-war era Germany.
Several of Kerr's Gunther novels became instant bestsellers upon publication, including six New York Times bestsellers and five USA Today and Publishers Weekly bestsellers. In addition, Kerr has received several award nominations and honors. He was a three-time nominee for an Edgar Award for Best Novel, a Shamus Award nominee, and a winner of both a Barry Award and the British Crime Writers' Association's Ellis Peters Historic Crime Award. In early 2018, his novel Prussian Blue was also nominated for a Barry Award for Best Novel. His books have been published in thirty-seven territories. 
Born in Edinburgh, Scotland, in 1956, Kerr studied at the University of Birmingham. Following university, Kerr worked a
s a copywriter for several advertising agencies. In addition to his Bernie Gunther novels, Kerr wrote two nonfiction books, fifteen adult novels, and ten children's fiction books. He is admired by many, and a growing list of high-profile personalities, impressive critics and fellow writers including Lee Child, Tom Hanks, and Nick Rennison, continue to share their love for Kerr and his Bernie Gunther novels.
His most recent novel, Greeks Bearing Gifts, will be published in April 2018. Browse more of Philip Kerr's works here.
Penguin Random House mourns the loss of Ursula K. Le Guin. She died at the age of 88 in her home in Oregon.
She is admired for her fantasy and science fiction writings but has also penned numerous, well-acclaimed novels, poems, short stories, essays, and children's books. Most notably, she wrote The Left Hand of Darkness, first published in 1969, about a planet of genderless beings.
In 2000, the Library of Congress designated her a Living Legend. In addition, she has won five Hugo awards and the 2014 National Book Foundation Medal for Distinguished Contribution to American Letters.
Her writings are beloved by many, often challenging conventional narratives of power, race, and gender.  Browse more of Usula K. Le Guin's writings here.
The publishing world lost a legend and friend, Sue Grafton, #1 New York Times, USA Today and Wall Street Journal– bestselling author of the ground-breaking Alphabet Mystery series featuring beloved Private Investigator Kinsey Millhone, died on Thursday, December 28 in Santa Barbara after a two-year battle with cancer of the appendiceil. She was 77.
Ivan Held, President of G.P. Putnam's Sons said, "Everyone who worked with Sue admired her, flipped for the books, and were in awe of her 25-book creation, Kinsey Milhone.  But on top of that — we also all LOVED her.  With her wry, Kentucky accent she inspired a really deep and genuine love from everyone who worked with her in house."
Thirty-five years ago, Grafton launched one of the most acclaimed and celebrated mystery series of all time with A is for Alibi, and with it created the model of the modern female detective with Kinsey Millhone, a feisty, whip-smart woman who is not above breaking the rules to solve a case or save a life. Grafton's books have sold untold millions and are published in twenty-eight countries and in twenty-six languages—including Estonian, Bulgarian, and Indonesian. Her most recent novel, Y is for Yesterday, which published in August 2017, received with tremendous praise and debuted at #1 in the New York Times-bestseller list.
News of her passing ran in outlets throughout the country (and world) including in the New York Times, NPR's Fresh Air, Associated Press,  USA Today, Entertainment Weekly, Vanity Fair, Vulture, NPR's All Things Considered, and CNN.  The Washington Post wrote, "[Kinsey Millhone is] one of the most endearing, vivid and memorable characters in modern crime fiction … Ms. Grafton examines human character as deeply as any clues that might solve a crime. Critics noted that the stories often had an undercurrent of tender observation seldom found in the hard-boiled fiction of male writers."
 There has been an outpouring of love on social media from fans including former president Bill Clinton who tweeted, "RIP Sue Grafton. Hillary and I loved all your novels from A is for Alibi to Y is for Yesterday. We'll miss Kinsey and you. Godspeed."
Fellow authors shared their fond remembrances of Sue including Louise Penny who said, "Kinsey was a brilliant creation and a companion for many of us, for years. Thank you, Sue, for leading the way. And for always being so gracious to those of us who followed." David Baldacci wrote, "To know Sue Grafton was an honor. To call her a friend was a thrill. She was a great writer, one of our absolute best in any genre, but she was an even greater person. 2018 will be far emptier without her." And James Lee Burke who said, "Everyone liked Sue. She had a great wit and knew how to bring the house down, without ever being grandiose. Her passing is a big loss. Sue was a real trooper, one of those who sets the standard. I think her greatest gift to others is the dignity and composure and confidence and perseverance that characterized her career. I think that's a pretty good legacy to leave behind. Anyway, here's to you, Sue. You're the best." More remembrances came from the likes of  C.J. Box, Robert Crais, Daniel Silva, Eric Jerome Dickey, Harlan Coben, Lisa Scottoline, Ruth Ware. Sandra Brown, Sara Paretsky, Jeff Abbott, Laura Lippman, Faye Kellerman, Debbie Macomber, Alafair Burke, and Meg Gardiner to name a few.
Sue and Kinsey will be remembered as international icons (both adored a peanut butter and pickle sandwich and a timeless black wrap dress) and treasured by millions of readers across lines of gender, geography, age, race, and creed. As Grafton's daughter, Jamie, said in a statement on the author's Facebook Page, "the alphabet now ends at Y."
Browse more of Sue Grafton's works here.
Penguin Random House mourns the loss of author, William H. Gass, who died on Wednesday at his home in Missouri. He was 93. Gass won numerous awards for his writings, including several Pushcart Prize awards, the 1997 Lannan Lifetime Achievement Award, and the PEN/Nabokov Lifetime Achievement Award. Knopf will publish The William H. Gass Reader in June, which includes his essays, stories, and more.
Gass was a leading experimental writer, known for abandoning traditional narrative, and whose style influenced other writers such as Jonathan Safran Foer and David Foster Wallace. His first novel, Omensetter's Luck, published in 1966, is now a classic in American Literature.
Browse more of Gass' works here.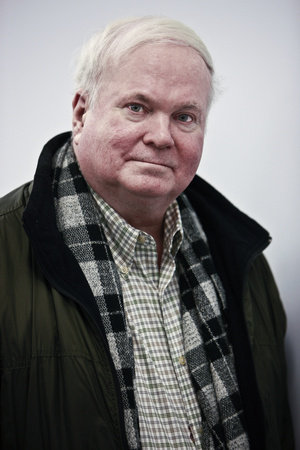 New York Times bestselling author Pat Conroy died Friday, March 4, at the age of 70.  Conroy passed away at his home in Beaufort, SC, surrounded by family and loved ones.  "The water is wide and he has now passed over," said his wife, novelist Cassandra Conroy.  Funeral arrangements are currently being made at this time.
Read the New York Times obituary here.
"Pat has been my beloved friend and author for 35 years, spanning his career from The Prince of Tides to today," said his longtime editor and publisher, Nan A. Talese of Doubleday.  "He will be cherished as one of America's favorite and bestselling writers, and I will miss him terribly," Talese said.
Listen to an interview with Nan about Pat Conroy's life here.
Conroy is the author of eleven previous books, including The Boo, The Water is Wide, The Great Santini, The Lords of Discipline, The Prince of Tides, Beach Music, My Losing Season, The Pat Conroy Cookbook: Recipes of My Life, South of Broad, My Reading Life and The Death of Santini.   His novels have sold over 20 million copies worldwide.
Dr. Oliver Sacks died early Sunday morning at his home in New York City.  He was 82.  Knopf Doubleday PG, his publisher, said:  "Oliver was a doctor, scientist, swimmer, teacher, and writer, and it was our joy and privilege to publish him. We all mourn his passing."
Oliver Sacks: "I cannot pretend I am without fear. But my predominant feeling is one of gratitude. I have loved and been loved; I have been given much and I have given something in return; I have read and traveled and thought and written. I have had an intercourse with the world, the special intercourse of writers and readers.  Above all, I have been a sentient being, a thinking animal, on this beautiful planet, and that in itself has been an enormous privilege and adventure."
You can browse through Dr. Sacks' books here.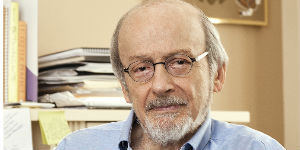 Penguin Random House deeply mourns the passing of Random House author E. L. Doctorow, who died on Tuesday at the age of 84.  Doctorow was an American master whose works of fiction, from Ragtime and The Book of Daniel to Billy Bathgate and The March, span centuries, taking readers into many eras of the American experience, and from the Great Plains to the Adirondacks, from the Deep South to New York City. In his novels and essays, Doctorow also illuminated social and political issues. In the words of Don DeLillo, "Doctorow's great topic is the reach of American possibility, in which plain lives take on the cadences of history."
Edgar Lawrence Doctorow, born in the Bronx, New York, on January 6, 1931, was named after Edgar Allan Poe, another Bronx writer. After receiving a B.A. from Kenyon College and doing postgraduate study at Columbia, he spent two years in the U.S. Army, serving in Germany. Back home, he took a job as a staff reader for Columbia Pictures and moved on in 1959 to become associate editor, then senior editor, at New American Library. He began his career at Random House as an editor at The Dial Press. In 1964 he was named editor in chief, and he published the works of Norman Mailer, James Baldwin, and others. As an author his body of work, written over the course of five decades and including novels, volumes of stories and essays, and a play, has been published in more than thirty languages.
The honors Doctorow received include the National Book Award, three National Book Critics Circle Awards, two PEN Faulkner Awards, the Edith Wharton Citation for Fiction, and the presidentially conferred National Humanities Medal. In 2009 he was shortlisted for the Man Booker International Prize honoring a writer's lifetime achievement in fiction. In 2012 he won the PEN Saul Bellow Award given to an author whose "scale of achievement over a sustained career places him  in the highest rank of American Literature." In 2013 the American Academy of Arts and Letters awarded him the Gold Medal for Fiction. In 2014 he received the Library of Congress Prize for American Fiction. He was also the Lewis and Loretta Glucksman Professor of English and American Letters at New York University.
Kate Medina, Doctorow's editor, said, "Edgar's work has always been ascendant, always steeped in the new, with original language, surprising storytelling, rigorous thought and standards of truth. Through books of great beauty and power, and characters I'll never forget, he showed us America's great flaws and its astonishing promise, and our own. Edgar was fun, even as he was holding all of us to the high standards he set for himself. To be with him was to be at one's best; to read him was to discover, again and again, the joy of reading a master."
Gina Centrello, President and Publisher of Random House, said, "Edgar Doctorow was one of the great creative minds of our time. We were honored to publish him, and his legacy will continue at Random House.  He was sharp and funny, vocal and opinionated, and he inspired readers with every book, every story, and every essay. We will all miss our author and friend dearly."
Browse through Doctorow's books here.