Articles Tagged "inspiration"
We know readers tend to be writers too, so we feature writing tips from our authors. Who better to offer advice, insight, and inspiration than the authors you admire? They'll answer several questions about their work, share their go-to techniques and more. Now, get writing! 
How would you recommend creating and getting to know your characters?
The absolute first thing I do is decide my main characters' names. I feel like I need to know someone's name before I can start to know him or her. My favorite place to figure out first names is the Social Security popular baby names website, where you can view name popularity by birth year (back to 1879) to see what common and (uncommon) names were in the year your character was born.
After I decide names, I'll start to make notes of other things, like birthdays/age or relationships to other characters, quirks, where a character lives, or things he/she likes or dislikes. But I start drafting pretty soon into this process. I mostly learn and get to really know my characters as I'm writing the first draft, thinking about what they do and how they react and speak when I put them in different situations. So I think the best way I get to know my characters is to write them. By the time I get to the end of the first draft, they're often different than what I started with (and I know them much better). But then I go back and revise.
After developing an idea, what is the first action you take when beginning to write?
The first line of novel is really important. It sets the tone for the entire book. I want it to show what the book is ultimately about, but also to be interesting and hook the reader. When I first start thinking about and developing an idea I always start thinking about first lines. I jot down ideas, often for weeks or months. But, I don't wait for the perfect first line before I start drafting a book. I begin with the first one that comes to me and then I keep writing from there to get my first draft going. So just the act of getting words and ideas down on the page is the most important action I take in order to actually start writing. I set a goal for myself – usually 3-5 pages a day – and I make myself sit down and write something, make some progress in the draft, even if it's ultimately terrible and will all be changed in revision.
Most of the time the first line that appears in the final draft of the book is not at all what I started with. I keep thinking on that first line, even as I keep writing the first draft. Usually I don't understand enough about the story myself until I finish or get most of the way through a first draft. So I start writing at the beginning, but 9 times out of 10 that beginning changes by the time I make it to the end!
Is there something you do to get into a writing mood? Somewhere you go or something you do to get thinking?
I always write at home, and I need quiet to write. I negotiate my writing schedule around my kids' schedules so I usually write while my kids are at school during weekdays, or very early in the mornings on the weekends or during the summer when my kids are home – really, whenever I can find uninterrupted quiet each day. I have an office in my house where I can shut the door, and I do write there, but when no one else is home I also write at my kitchen table.
I like to drink coffee while I write, and that always helps to get me thinking. Or when I get stuck, I'll exercise. Taking a long walk, run, or hike, often helps me work through a plot a point I was stuck on or figure out a problem in my story.
What's the best piece of advice you have received?
The best advice, and I got this from a writing professor in grad school, is simply, "butt in chair." As in, just sit down and force yourself to write something, no matter what it is or how terrible you think it is. The hardest part is making yourself sit down to do it. So I don't let myself make excuses – I put my butt in the chair every morning and write something.
What are three or four books that influenced your writing, or had a profound effect on you?
I read Bird By Bird by Anne Lamott in the first fiction writing class I took, and I still have a copy on the shelf in my office. I love what she writes about first drafts and I feel like it's still important to give myself permission to write something terrible the first time around as long as I write something. I'm a big believer in the importance of revision! Black and Blue by Anna Quindlen is one of my favorite novels, and the first I read by her. I come back to it, and her novels, again and again, because I feel like I learn so much about sympathetic character development from her. The Handmaid's Tale by Margaret Atwood, which I first read in college, always makes me think about writing characters in a world different from our own today (which is applicable for writing historical fiction as well) and the fact that characters still need to first be inherently human and relatable, no matter how different their world is from the one we know.
Learn more about the book below!
We know readers tend to be writers too, so we feature writing tips from our authors. Who better to offer advice, insight, and inspiration than the authors you admire? They'll answer several questions about their work, share their go-to techniques and more. Now, get writing! 
After developing an idea, what is the first action you take when beginning to write?
I don't usually develop an idea, and often when I do start with an idea, it falls apart in the writing. I typically have something much less than an idea that gives me the itch to write – a line, an image, an object (objects are compelling; I think of them as little pieces of grit that might accrue narrative mother-of-pearl). Lately, I have found myself writing stories inspired by titles – I get excited about something that sounds like an interesting title, and start to write a story off that excitement, and the stories often have only the loosest connection to the words in the title. I don't quite get it, honestly. I end up in places I didn't foresee.
A couple of months ago, I stopped at a Seven-11 that had a huge sign in the window advertising a combo meal of a hot dog and soda. Built around the smaller text in the sign were two huge phrases – "Super Hot" and "Extra Large." At a distance, they seemed to be combined into one phrase: Super Hot Extra Large. This is now the title of a story I am working on that I had no plans to write and no idea of before these magical words arrived in my mind and gave me an itch.
Is there something you do to get into a writing mood? Somewhere you go or something you do to get thinking?
I try to write regularly and steadily, whether or not I'm in the mood, and – like a lot of writers – I think it's a mistake to wait for or rely upon inspiration. Inspiration often arrives after I've started working. But I am also not rigorous about a writing schedule. I write every day, but I don't write fiction every day. My week is divided between writing newspaper columns at The Spokesman-Review in Spokane, and writing fiction and other work on the other days. I have come to feel that the time away from the current work in progress is crucial – time to think, to imagine myself more deeply into the characters and situations, and to begin to develop ideas for the next pages. This time away, thinking about the writing, is what energizes me most for the return, and so I cultivate it a little bit, and try to build that eagerness so I'm impatient to get started.
What clichés or bad habits would you tell aspiring writers to avoid? Do you still experience them yourself?
My worst habit is the desire to be done. I do enjoy writing, and I would even say I need to write on some compulsive level, but the sorry truth is that I am probably most motivated by the desire to have written, to have composed something worthy that I can try to swap for attention or vanity fuel. This has made me a reluctant reviser, and far too eager to consider a story or novel done when it still needs work.
I try to overcome this in a few ways. The main one is by relying upon a couple of key friends as readers/editors who help push me. It's also important for me to go through a kind of hot-cold cycle – a period of intense attention and effort to complete a draft (which will feel utterly complete and polished to me) followed by a stretch of ignoring the work until I can look at it again with fresh eyes and see some of the problems, so I am no longer reluctant to get in there and muck it up in an effort to fix it.
Describe your writing style in 5 words or less.
I often write a little long.
What are three or four books that influenced your writing, or had a profound effect on you?
So, so many. Here are a random few:
Vonnegut's Breakfast of Champions, which I read in my teens, gave me the idea that boundaries of what could be a book were much wider – and weirder – than I had realized.
DeLillo's White Noise, which I read as a young adult, impressed upon me a sense of the way both prose and ideas within a work could operate at slightly canted, surprising angles. I love the way his sentences move, the odd rhythms and combinations, and I love the way he incorporates bigger themes and ideas, in rhythms and combinations that are similarly unexpected.
McCarthy's Blood Meridian horrified me as it engrossed and captivated me, and while some of the book's philosophizing is less interesting to me than it once was, there remains something unique in the energy of that experience that draws me back – the grotesqueries of westward expansion cast in language that draws beautifully upon venerable old verbal rhythms. It's like a scripture telling the ugliest truth about Manifest Destiny.
Kelly Link's Magic for Beginners, which I read as a 40-something grad student, changed my attitude toward the literary possibilities of fantasy, science fiction, the surreal, magic, etc., and opened up a new and hopefully not-too-imitative strain in my writing. And then, when I had strayed perhaps too far from the here and now, Alice Munro's "Runaway," which I also read as a 40-something grad student, reminded once again of the possibilities for magic in lives that only seem routine.
Thomas Bernhard's Woodcutters is probably the book that's in my head the most now. Reading his feverish, run-on rants makes me want to produce prose that can do that – lift readers and carry them with such force that they can no longer get hold of the riverbank.
Learn more about Daredevils below.
We know readers tend to be writers too, so we feature writing tips from our authors. Who better to offer advice, insight, and inspiration than the authors you admire? They'll answer several questions about their work, share their go-to techniques and more. Now, get writing! 
What writing techniques have you found most important or memorable?
I write really fast, not worrying about making mistakes when I'm working on a first draft. I think novice writers make a mistake when they worry too much about where their novel is going, or get buried in too much outline. Surprise yourself, sentence by sentence; don't worry about the next chapter. In reality, the first page of your novel is the most important of all. It's where you define the pace and mood of your story.
What's the best piece of advice you have received?
I was fortunate enough to study with the late Grace Paley. I remember showing her a story and she told me there was no conflict in it. I gave her this blank face, so she suddenly slapped her hands together, so that I could hear what conflict was. It was the simplest writing lesson I've ever had, but one that I've never forgotten.
What are three or four books that influenced your writing, or had a profound affect on you?
Isaac Babel's Red Cavalry is fantastic. These are connected short stories based on the civil war in Russia and he has this enviable minimalistic style. He doesn't waste a single word.
Where I'm Calling From by Raymond Carver. Carver is the American version of Babel to me. These were the stories that blew me away in graduate school, especially the way the morality of each piece ends up being thrown upon the reader. I love writers who don't tie things up neatly for the reader.
Crime and Punishment by Dostoyevsky was one of those books I read as a kid that put me in a trance. Movies never had the same levitating effect on me as a novel like that.
Describe your writing style in five words or less.
An endless sense of dread.
Learn more about The Winter Girl below: 
We know readers tend to be writers too, so we feature writing tips from our authors. Who better to offer advice, insight, and inspiration than the authors you admire? They'll answer several questions about their work, share their go-to techniques and more. Now, get writing!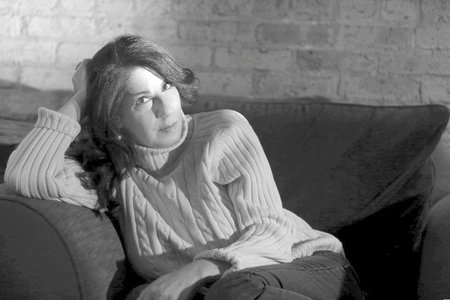 Renée Rosen's newest historical fiction novel is called White Collar Girl, and takes place in 1950's Chicago.
What writing techniques have you found most important or memorable? For me the most important part of writing is editing. But within the world of editing I've come to truly value the importance of the paper edit. Before I turn my books in I always do a paper edits, and if time permits, I'll do more than one. I've found that my work reads very differently on paper than it does on the screen. The paper edit stage is where I'll catch things like word echoes, continuity errors, something like a three- page chapter following a thirty-page chapter and other problematic issues. Sometimes I'll even print the manuscript out using a different font, which helps me see it with fresh eyes.
How would you recommend creating and getting to know your characters?
Creating characters that come to life on the page is really one of my greatest challenges. Just like with real people you meet, some characters come to you and you feel like you've known them all your life while others take time to reveal themselves. When I come across the latter type, I usually start by trying to find out as much about them as possible. For every one detail I use in the book, I'll have ten or so others floating around in my head. I might begin with something as simple as their physical description and then I'll drill all the way down to what the inside of their closet looks like. When all those little details come together the story generally starts to write itself. The characters take over and I become the vehicle that merely delivers their tale.
What's the best piece of advice you have received?
I was fortunate enough to have studied with Carol Anshaw and I'll never forget that she used to tell us that the first draft is you telling yourself the story. Don't worry about how sloppy or full of holes it is, just get a beginning, middle and end down on paper. Once you have that foundation you might very well go back and change every word on every page but before you can do any fine tuning, you have to first tell yourself the story.
What are three or four books that influenced your writing, or had a profound affect on you?
Sister Carrie by Theodore Dreiser –I think my love of Chicago history started with my first reading of this book. It made me fall in love with the city.
Spoon River Anthology by Edgar Lee Masters—totally original and filled with wisdom in ever monologue. Each time I read it, I discover something new.
Simple Passion by Annie Ernaux—80 of the most powerful and brutally honest pages you'll ever read. This slender book is one I treasure.
Anywhere But Here by Mona Simpson. This is such an amazing character-driven novel and when I first read it, I realized what was possible to do on the page.
Check out Rosen's book below.
Editors get very passionate about books they work on – the Editor's Desk series is his or her place to write in-depth about what makes a certain title special. Get the real inside-scoop on how books are shaped by the people who know them best.
When the proposal for Stir came in, it was subtitled "How My Brain Exploded and I Got Cooking." What I found in those pages just about made my own brain explode. Here was a memoir by a first-time writer who had survived a traumatic brain injury, a Harvard Ph.D candidate who lost sight in one eye, her sense of smell, and a chunk of her skull so large that she had to wear a hockey helmet to protect her brain, impressive enough, but what made the proposal a standout was not her injury, but the way she wrote about how food and the simple everyday acts of cooking, baking, stirring, sautéing, and sharing it, helped her to heal. As she writes in the book, getting well meant finding her everyday, and she found hers in the kitchen. This stunning book didn't fit neatly into any category in the bookstore, but everyone at Penguin Random House who read it loved it, and we knew we had to publish Stir.
Every author takes an approach to writing that makes sense to them. Some outline, others write set pieces to be stitched together later. Some write almost in a fugue state, getting the book down on paper from beginning to end, barely stopping to put in commas. Jessica was not that kind of writer. She was careful, precise. Every word worked at the sentence level. The challenge with Stir was broader—we didn't want the book to be pigeon-holed as a recovery memoir, but we also knew that her illness was the natural beginning of her story. During editorial talks, we spent much of our time discussing how to weave various strands together. First, of course, there was the aneurysm. Then, there was the food—the facts of cooking it and eating it and recovering because of it. Beyond those two main threads, there was a love story between Jessica and her unflappable husband, Eli, including their attempts to start a family (spoiler: they do! as anyone who follows her wonderful blog, sweetamandine.com knows from the pictures of her two adorable daughters she posts there); an ode to the constellation of women in her life—her mother, stepmother, grandmothers, her Aunt Fran, and close friends—whose influence she feels strongly in the kitchen; and, finally, the story of how she came to a new understanding of the link between food and identity.
As we'd talk, Jessica would occasionally ask me, "How do you think I should…?" We'd mull it over and then she would go off and come up with a perfect solution. When I said as much, more often than not, she'd respond that she had simply looked at a memoir she admired to see how that writer succeeded in doing whatever it was Jessica herself was trying to do. She was applying the skills she'd honed as an academic to the process of writing a memoir. She read and dissected every memoir she could get her hands on —Wild, The Liar's Club, Eat, Pray, Love, and My Stroke of Insight, and dozens of others– to pick them apart and learn how they performed different feats of narrative and storytelling. She marked her copy of Wild with a "Pivot!" in the margins next to the places Cheryl Strayed switched from one subject to another without losing the reader, and then figured out a way to make the technique her own in Stir. It was as if she was reading to defend her dissertation and her dissertation was how to tell the story of her life. Again and again, I could see her incorporating the lessons she'd gleaned from the writers she loved into her own book.
One day, she sent me a document I'm not sure I was meant to see. It was an eleven page spreadsheet with columns delineating plot, characters, conflict, what we learn (general), what we learn (food), and "to do." It showed an awareness of how the book was working—or not—from a structural perspective, which helped to keep everything in balance. Another time, she sent me a file that had all of the material dealing with Eli in one document so she could make sure the story hung together, which it did. This all sounds terribly clinical, but the book that came out of it is anything but, despite a good part of it taking place in and out of hospitals after brain surgery.
What I love about Jessica's writing, especially her writing about food, is how unfussy it is—the opposite of academic writing with its particular conventions, and different, too, from a certain type of food writing, the kind with sumptuous descriptions of dishes that sound like menu items at a restaurant where almost no one can afford to eat. Jessica, however, writes every bit as much for the person who swoons over grass-fed butter as she does for someone who savors a Ritz cracker melting on her tongue. She writes exquisitely but without pomp about how the way we prepare food and who we eat it with connects us to our past, our future, and our true selves.
The moments where she connects to food shine brightly on the page. She writes about the smell of cucumber when her olfactory nerves kick in again, the mushrooms chopped for a favorite pasta dish when she first returns to the kitchen, and an almond cake resting on a counter that acts as a Proust's madeleine of sorts as it lets her know, as she writes, that food had something to teach her, and that it felt good to listen. I am glad that she did.
Read more about Stir here.
Kirsty Logan, writes about the rich folklore that inspired her new novel, The Gracekeepers.
Growing up in Scotland was a huge influence on me when I was writing The Gracekeepers, which brings together the Scottish traditions of the sea and of the ceilidh (a social gathering with music and wild dancing) to tell the story of a circus boat in a flooded world. Scotland has a strong and vivid tradition of folklore, and much of it is based around the sea. Perhaps not surprising, as no point in Scotland is more than 66 miles from the coast! I've always loved the Scottish tales of selkies, kelpies and fairies – though my favourite as a child was 'Kate Crackernuts', which tells of a resourceful girl who gets her prince not by being beautiful and demure, but clever and bold. As well as the traditional tales, my parents told me the classic European fairytales: 'Snow White', 'Beauty and the Beast', 'Cinderella', 'Thumbelina'. I spent many happy hours poring over my mum's old book of fairytales, with its white linen cover, gold embossing and beautiful illustrations. I spent my childhood immersed in folktales, and now I'm an adult I love them more than ever.
When I was 20 and studying English Literature, I discovered the work of Angela Carter and Marina Warner – and then I learned to love fairytales in a whole new way. Gone were the pretty children's stories, to be replaced by the tales in their original, bloody, beautiful, violent glory. Some fairytales – though by no means all of them! – have happy endings, but they're hard-won.
Fairytales and folktales (and their modern retellings) have had a huge influence on my writing. The way that contemporary writers have used the traditional structures to explore identity, feminism, gender and queer issues is constantly inspiring to me, and it's something I seek to do in my own stories too. Folklore and fairytales are the well of inspiration I keep returning to – the darker and more beautiful, the better. And although I'm not so bothered about winning a prince, I still want to be as clever and bold as Kate Crackernuts.
***
In my reading I've discovered that almost every culture in the world has a version of the 'woman from the sea' story. They may be called mermaids, selkies, silkies, sirens, finfolk, nixies, or water spirits. They're especially common in places like Scotland, Ireland and Scandinavia: Northern places with a strong history of folklore and a culture very much rooted in the sea. I keep coming back to selkie stories for what it says about the modern power struggle between men and women, which – despite all the progress of women's rights over the generations – still remains unequal. Although it's an ancient tale, it's as relevant to us in the modern world as ever.
The version below is adapted from the dozens of selkie variations I've read over the years. If you're interested in exploring the legend further, the classic texts are David Thomson's The People of the Sea and Duncan Williamson's Tales of the Seal People, though almost any book of Scottish mythology will have a selkie story.
The Selkie
There was once a handsome young fisherman who could not find himself a wife. The island girls were pretty enough, but he felt something missing. Every day he took out his boat and set his lobster pots, and every night he sat alone in his cottage and watched the peat fire rise and fall.
One evening he heard soft laughter over the dunes. His footsteps silent on the sand, he crept closer. In the moonlight he saw a trio of women, all silvery hair and long limbs, dancing on the damp sand. One woman in particular captivated him. Her eyes were black as the night sea and her hair gleamed like starlight. He felt quite bewitched.
As he watched, the woman stepped over to the rocks, where sat a pile of greyish skins. They slid the skins up over their own pale limbs – and when the fisherman blinked, the women were gone, and three seals slid into the water.
The next night, the fisherman was waiting. When the women began their laughing dance, he crept to the rocks and snatched up one of the skins. He ran and hid it in a wooden box under his bed. When he returned, two of the women had disappeared, but the black-eyed selkie woman was still searching for her skin. She begged the fisherman to let her go home. But desire made him selfish. He promised that if she became his wife, he would love her and care for her and make her happy each day of her life. 'You may love me,' she replied, 'but I can never be happy here.'
They married and had seven fine children. The fisherman loved his wife, and she grew fond of him. But every night she slid from her marriage bed to stand on the shore, gazing out at the water and mourning her lost home. The fisherman lay sleepless in the empty bed, the stolen skin beneath him.
One day their youngest son was exploring the house, and found the sealskin under the bed. He brought it to his mother and asked her, what was this strange thing, so soft and smelling of the sea? The boy knew nothing of his mother's history; he was simply curious. The selkie kissed her children goodbye, slid on her true skin, and went home.
When the fisherman came back to the cottage, his children were fast asleep and stew bubbled on the fire – but his wife was gone. Fear shivered through him and he threw open the wooden box. It was empty, and with it his heart emptied too.
In time he learned to live a good life with his home and his children. But sometimes, late at night, he slid from his bed to gaze out at the water and mourn his lost love.
***
Women from the sea are often portrayed as sad and ultimately benevolent creatures – but not all of them! I've always been fascinated by mermaids – perhaps it's the influence of the fabulous and terrifying Ursula in Disney's The Little Mermaid, which I was obsessed with as a child. In Scottish folklore, mermaids are often proud and vengeful. To me, this is much more interesting than the virtuous and self-sacrificing creature from the Hans Christian Anderson story. This version is adapted from a tale in Judy Hamilton's Scottish Myths and Legends.
The Mermaid's Revenge
There was a grand house, and inside it lived a wealthy couple, and outside it was a large black rock. The rock was worn to gleaming by the generations of mermaids who slid up on it to sing every night. The last mermaid was as vengeful as she was beautiful, and every night as the moon rose, she'd slide up onto the rock and sing her lonely song. Though the sound was eerie, the couple grew to enjoy it as a lullaby. But that changed when they had a child.
The baby slept fine during the day, but as soon as the mermaid began to sing, the child opened its tiny pink mouth and cried loud enough to wake the whole island. All night the mermaid sang, and all night the baby wailed. Finally, the desperate father braved the dark and walked out along the shore to the mermaid's rock. He asked her, as politely as he could, to stop. The proud mermaid liked that not one bit. She turned her back and sang louder. Each time she was asked to stay quiet, she sang louder still.
The child's mother grew desperate and delirious from lack of sleep. One morning she gathered a pack of men and ordered them to smash the shining rock. They worked all day with pickaxes and hammers until there was nothing left but a pile of jagged black stones.
That night, the mermaid's fury was wild enough to sink ships. She opened her mouth – but instead of song, she shrieked a throatful of wild curses, prophesying the end of the family. Unseen in the nursery, the force of the sound began to rock the sleeping baby's cradle to and fro, to and fro, hard enough to shake the house. When the last note of the mermaid's terrible curse had died, the mother rushed upstairs – only to find the cradle upturned, and her child dead beneath it. Away swam the mermaid, her song made true.
***
When I first read the folktale of 'The People of the Sea', I couldn't believe how similar it was to the basis of the world of The Gracekeepers. I'd already written the book by this point, so it couldn't have been a direct influence, but the connection was undeniable. I put it down to some ingrained folk memory – or perhaps I heard the story as a small child, and although my conscious mind forgot it, the tiny beating heart of the tale stayed there inside me until I needed it.
This version is adapted from two variations of the legend in George W. MacPherson's Celtic Sea Stories.
The People of the Sea
Down in the deep green sea, where all was silence and the world was lit murky, there lived the sea people. They were a strong and ancient people, who lived in elegant marble cities – but they were not happy. The changing tides were slowly destroying their homes, and their numbers were dwindling. Each time they launched an attack above the waves, trying to win some land to make a new home, they were beaten. The people of the land were too strong.
But the sea-king was wise. He gathered his people together and explained that they must try a new approach. 'You will go ashore and join with the people of the land. You will adopt their customs and culture. But your heart will always belong to the sea.'
And so the people of the sea clambered ashore and became the people of the land. Being tall, slim and golden-haired, they married easily. They were excellent fisherfolk, strong swimmers, and sang beautiful lullabies of loss.
Not all the sea-people settled to their new way of life. They did not like the meat and bread, the sounds of the language, or the height of dizzying sky. Back they slipped into the sea.
But they had been away for too long to pick up their old lives. They could not be sea-people or land-people. So the sea-king said, 'I will make you people of both'. Although they could live in land or sea, they could stay in neither place for too long. Every seven years, they had to change: sea to land, or land to sea. Some of their children loved the sea, and grew into great navigators or sailors; some loved the land, and became great sculptors or farmers. And what happened to the people who chose to stay under the sea? Well, perhaps they live there still.
Read more about The Gracekeepers here.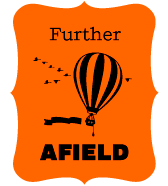 Further Afield features are from our greater Penguin Random House family. We pick interesting articles to keep you updated on genre-specific news, interviews, and more. 
In honor of Pride Month, Biographile has picked some of the most poignant and beautiful quotes from LGBT writers.
"The Library of Congress describes this month as a time to recognize "the impact that lesbian, gay, bisexual and transgender individuals have had on history locally, nationally, and internationally." To honor the generations of men and women who have fought to live and love independent of hate and ignorance, we've collected quotes from sixteen iconic LGBT authors whose writing has shaped our modern culture and drastically improved the discourse surrounding sexual identity."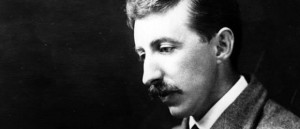 From E.M. Forster: "It isn't possible to love and part. You will wish that it was. You can transmute love, ignore it, muddle it, but you can never pull it out of you. I know by experience that the poets are right: love is eternal." (A Room with a View, 1908)
Read the whole article here.