Lambda Literary
, the nation's leading organization advancing lesbian, gay, bisexual, and transgender (LGBT) literature, has announced the winners of its 29th Annual Lambda Literary Awards (the "Lammys"), with Penguin Random House authors receiving four awards, including the Visionary Award, a lifetime achievement honor presented to Jacqueline Woodson.  The ceremony, bringing together authors, publishers and sponsors to celebrate excellence in LGBT literature, took place Monday night, June 12, at NYU's Skirball Center for the Performing Arts.
Here are our 2017 Lammy Award winners in the following categories:
LGBT Nonfiction
HOW TO SURVIVE A PLAGUE: The Inside Story of How Citizens and Science Tamed AIDS by David France, (Alfred A. Knopf)
LGBT Science Fiction / Fantasy/ Horror
THE DEVOURERS by Indra Das (Del Rey)
Gay Mystery
SPEAKERS OF THE DEAD: A Walt Whitman Mystery by J. Aaron Sanders (Plume)
Visionary Award
Jacqueline Woodson, author of such acclaimed books as the National Book Award-winning BROWN GIRL DREAMING (Nancy Paulsen Books/Puffin), received the Visionary Award for "breaking new ground in the field of LGBT literature."  Tony Award-winning actress Cynthia Nixon introduced Woodson as a "writer who is part of the institution but stands outside it and critiques."
Congratulations to our award-winning authors, editors and publishers.
View the complete list of 2017 Lambda Literary Awards winners here.
Learn more about our Lammy award-winners here: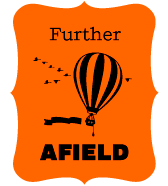 Further Afield features are from our greater Penguin Random House family. We pick interesting articles to keep you updated on genre-specific news, interviews, and more. 
In honor of Pride Month, Biographile has picked some of the most poignant and beautiful quotes from LGBT writers.
"The Library of Congress describes this month as a time to recognize "the impact that lesbian, gay, bisexual and transgender individuals have had on history locally, nationally, and internationally." To honor the generations of men and women who have fought to live and love independent of hate and ignorance, we've collected quotes from sixteen iconic LGBT authors whose writing has shaped our modern culture and drastically improved the discourse surrounding sexual identity."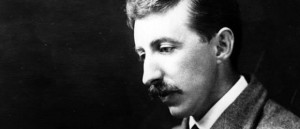 From E.M. Forster: "It isn't possible to love and part. You will wish that it was. You can transmute love, ignore it, muddle it, but you can never pull it out of you. I know by experience that the poets are right: love is eternal." (A Room with a View, 1908)
Read the whole article here.