Articles Tagged "national book award"
Congratulations to our Penguin Random House authors who have been chosen by the respective five category judges as "longlisted" semi-finalists for the 2018 National Book Awards.
Wednesday, October 10: The "shortlist" of five finalists per category will be announced.
Wednesday, November 15: The five winners will be revealed at the annual National Book Awards dinner.
See below for our semi-finalists in each category.
Fiction
Nonfiction
Poetry
Translated Literature
Young Adult Fiction and Nonfiction
So many wonderful books were published this year, and we're honored to celebrate the finalists for 2017's National Book Awards. Browse below to see these must-read books!
This week, the National Book Foundation announced its Shortlists for the 2016 National Book Award: five titles in each of four categories. 
Our Finalists:
FICTION:
The Association of Small Bombs by Karan Mahajan
The Underground Railroad by Colson Whitehead
NONFICTION:
Blood in the Water by Heather Ann Thompson
YOUNG PEOPLE'S LITERATURE:
The Sun is Also a Star by Nicola Yoon
The winners will be announced at the annual National Book Awards dinner on Wednesday, November 16 during which the Foundation's Medal for Distinguished Contribution to American Letters will be bestowed upon Robert A. Caro, the singular, #1 bestselling, Pulitzer Prize, National Book Award-winning author of The Power Broker and The Years of Lyndon Johnson biographies.  The award is given annually to an author who has enriched our literary heritage over a lifetime of achievement.
Our congratulations to Mr. Caro, his Knopf and Vintage publishing teams, and to Nicola Yoon, Heather Ann Thompson, Karan Mahajan, Colson Whitehead, and to their editors and publishers.
The 2015 National Book Award winners were announced last evening. Today we celebrate the winners and the finalists, all of whom wrote groundbreaking, touching, beautiful books.
Adam Johnson, author of Fortune Smiles, a collection of stories, won the prize for Fiction.
National Book Foundation: In the process of writing your book, what did you discover, what, if anything, surprised you?
Johnson: Because I research a lot, the surprising joy of discovery is always central to my writing. I love to fashion entire worlds in my stories—these I try to adorn with details gleaned from the real world and the emotions of life lived. In researching the title story, for example, I was both troubled and inspired to hear North Korean defectors describe the regime-sponsored crimes they had to participate in. It wasn't until I'd delivered hundreds of UPS packages in the Louisiana heat that I knew where my character in "Hurricanes Anonymous" would sleep that night. And it's not until you descend to the lower levels of a Stasi prison that you begin to understand what must exist at the heart of a story like "George Orwell Was a Friend of Mine."
Start reading an excerpt here.
Ta-Nehisi Coates, author of Between the World and Me, won the prize for Nonfiction.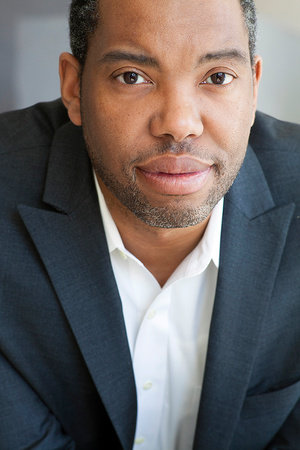 National Book Foundation: In the process of writing your book, what did you discover, what, if anything, surprised you?
Coates: I discovered how hard it was to make the abstract into the something visceral. My goal was to take numbers and stats and make people feel them with actual stories. It was to take scholarship and make it literature.
Start reading an excerpt of the book here.
See Coates read in a video here.
Robin Coste Lewis, author of Voyage of the Sable Venus, won the prize for Poetry. 
"Robin Coste Lewis's electrifying collection is a triptych that begins and ends with lyric poems considering the roles desire and race play in the construction of the self. The central panel is the title poem, "Voyage of the Sable Venus," a riveting narrative made up entirely of titles of artworks from ancient times to the present—titles that feature or in some way comment on the black female figure in Western art. Bracketed by Lewis's autobiographical poems, "Voyage" is a tender and shocking study of the fragmentary mysteries of stereotype, as it juxtaposes our names for things with what we actually see and know" – National Book Foundation 
Be sure to check out the winning books below, and discover your next award-winning read!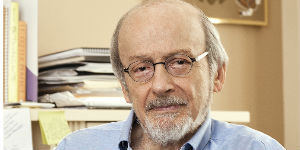 Penguin Random House deeply mourns the passing of Random House author E. L. Doctorow, who died on Tuesday at the age of 84.  Doctorow was an American master whose works of fiction, from Ragtime and The Book of Daniel to Billy Bathgate and The March, span centuries, taking readers into many eras of the American experience, and from the Great Plains to the Adirondacks, from the Deep South to New York City. In his novels and essays, Doctorow also illuminated social and political issues. In the words of Don DeLillo, "Doctorow's great topic is the reach of American possibility, in which plain lives take on the cadences of history."
Edgar Lawrence Doctorow, born in the Bronx, New York, on January 6, 1931, was named after Edgar Allan Poe, another Bronx writer. After receiving a B.A. from Kenyon College and doing postgraduate study at Columbia, he spent two years in the U.S. Army, serving in Germany. Back home, he took a job as a staff reader for Columbia Pictures and moved on in 1959 to become associate editor, then senior editor, at New American Library. He began his career at Random House as an editor at The Dial Press. In 1964 he was named editor in chief, and he published the works of Norman Mailer, James Baldwin, and others. As an author his body of work, written over the course of five decades and including novels, volumes of stories and essays, and a play, has been published in more than thirty languages.
The honors Doctorow received include the National Book Award, three National Book Critics Circle Awards, two PEN Faulkner Awards, the Edith Wharton Citation for Fiction, and the presidentially conferred National Humanities Medal. In 2009 he was shortlisted for the Man Booker International Prize honoring a writer's lifetime achievement in fiction. In 2012 he won the PEN Saul Bellow Award given to an author whose "scale of achievement over a sustained career places him  in the highest rank of American Literature." In 2013 the American Academy of Arts and Letters awarded him the Gold Medal for Fiction. In 2014 he received the Library of Congress Prize for American Fiction. He was also the Lewis and Loretta Glucksman Professor of English and American Letters at New York University.
Kate Medina, Doctorow's editor, said, "Edgar's work has always been ascendant, always steeped in the new, with original language, surprising storytelling, rigorous thought and standards of truth. Through books of great beauty and power, and characters I'll never forget, he showed us America's great flaws and its astonishing promise, and our own. Edgar was fun, even as he was holding all of us to the high standards he set for himself. To be with him was to be at one's best; to read him was to discover, again and again, the joy of reading a master."
Gina Centrello, President and Publisher of Random House, said, "Edgar Doctorow was one of the great creative minds of our time. We were honored to publish him, and his legacy will continue at Random House.  He was sharp and funny, vocal and opinionated, and he inspired readers with every book, every story, and every essay. We will all miss our author and friend dearly."
Browse through Doctorow's books here.