Articles Tagged "nonfiction"
Congratulations to Nadia Murad, who along with Dr. Denis Mukwege was awarded the Nobel Peace Prize for her work to end rape as a weapon of war.
Learn more about her story here:
Congratulations to our Penguin Random House authors who have been chosen by the respective five category judges as "longlisted" semi-finalists for the 2018 National Book Awards.
Wednesday, October 10: The "shortlist" of five finalists per category will be announced.
Wednesday, November 15: The five winners will be revealed at the annual National Book Awards dinner.
See below for our semi-finalists in each category.
Fiction
Nonfiction
Poetry
Translated Literature
Young Adult Fiction and Nonfiction
This article was written by Swapna Krishna and originally appeared on Unbound Worlds.
Oral histories have become increasingly popular ways to tell the story of important moments in pop culture. They take away the barrier between writer and storyteller; it makes you feel closer to the narrative because all you're seeing are people's own words, arranged in a way that tells a coherent story.
However, despite the fact that an oral history may seem like an easy endeavor, it's anything but. That aforementioned arrangement is key to being able to follow the narrative and understand opposing points of view. Mark A. Altman and Edward Gross have become experts at the enormous work that goes into these books; they edited a two-part oral history of "Star Trek," The Fifty-Year Mission, an oral history of "Buffy the Vampire Slayer" and "Angel" with Slayers and Vampires, and now they've moved onto the sci-fi classic "Battlestar Galactica" with So Say We All, out August 21st from Tor Books. Unbound Worlds spoke with Mark Altman on how exactly they put these enormous books together and where they might head from here.
Unbound Worlds: What first made you interested in conducting and compiling oral histories?
Mark A. Altman: It all began with the 50th anniversary of "Star Trek." We felt we in a unique position to tell the history of "Star Trek" in a way that no one else could. Even then, it took some convincing from Ed to bring me around. It wasn't till after reading the wonderful oral histories of "Saturday Night Live" and MTV that I realized this was a great format to chronicle the history of Trek that had never been done and also be true to the Rashomon-like history of the franchise. To Ed's credit, I'm delighted I did do the book with him and I keep trying to get out, but he keeps pulling me back in.
UW: What's the research and interview process like? What about the process of putting it all together into one coherent story?
MAA: Years of intensive research and hundreds of hours of interviews are where we start. But you're absolutely right, perhaps the biggest challenge is taking literally hundreds of thousands of pages of transcripts and turning them into a coherent narrative. We always say it's like attending the greatest dinner party in the world with 200–300 people and then getting them to tell these amazing stories they've never shared before and prodding them to tell you more, even the things they don't want to or might have forgotten about.
UW: Is it ever hard to decide what makes it in versus what to cut?
MAA: Yes, because these books could be thousands of pages instead of hundreds if we used all the great stories we had. Thankfully, Macmillan indulged us on the Trek book and let us bifurcate it into two volumes to do justice to the entire 50 years, and I couldn't be more pleased with the reception we received. Otherwise, that would have been hard to distill down and we would have lost some amazing stories and anecdotes. Buffy and Galactica have been easier to keep at less than 1000 pages, but it's still a challenge given the bountiful material we've had access to in terms of the candor and passion of the people we've spoken to.
UW: You work with a co-author, Edward Gross. How is the work divided between the two of you? How do you collaborate?
MAA: It depends on the subject. In the case of the first Trek volume, we really built on each others' work and interviews. For the second volume, we divided up the series but then flipped everything. There was no way I was doing "Voyager," I was very insistent on that fact. For Buffy & Angel, Ed primarily took "Angel" and I did "Buffy" but there was definitely a cross-over in interviews and we revise each others sections.
BSG was definitely the most clearly defined. I did 1978 and 1980 primarily and he did Ron Moore's series, which isn't to say we didn't both contribute to each section, but he did the heavy lifting on his section and vice versa. And when I was finished I was really unhappy with the 1980 section. I didn't feel I had really added anything new to the story and I knew no one was ever likely to write about the subject of this dreadful series again, so I started from scratch intending to really do a deep dive, did a ton more interviews, and it's one of my favorite chapters in any of the books now.
UW: You've done oral histories for "Star Trek," "Buffy"/"Angel," and now "Battlestar Galactica." Was there one that was your favorite? Not because of the property, but because of process or uncovered secrets?
MAA: I agreed to do all these books, first and foremost because I'm a fan of all these shows. These books are primarily a hobby for me, my day job is as a writer/producer for film and television series which is quite time consuming so if I'm going to give up my hiatus, weekends, and nights for a book, it has to be something I'm passionate about. "Star Trek" was no-brainer, but "Buffy" was super fun because it not only gave me a chance to write about a show I loved as well as my family, but also talk to several people I worked with in my other capacity like Felicia Day and Sean Astin, who were guest stars on an episode of "The Librarians" I wrote and, of course, Christian Kane.
But then "Galactica" was also a big deal for me because I grew up on the 1978 series and always felt it was the Rodney Dangerfield of sci-fi series. Despite its many flaws, it was a really significant and impressive series that had a lot to do with influencing the future of television, even if people don't recognize that. And, of course, Ron Moore's series is just a major milestone in genre storytelling and one of the greatest TV series ever produced so to have the kind of access we had thanks to Ron and tell the real story behind this show was really remarkable and we were honored to do so.
UW: "Battlestar Galactica" had a long-lasting impact on science fiction as a genre. What does it mean to you personally, and how do you interpret its legacy?
MAA: It was the sci-fi "Sopranos." Ron and David Eick created a series that will stand the test of time and really was part of the dawn of peak and binge-able television. It's very significant and a really remarkable accomplishment. The original series deserves more respect but is often derided because it was perceived as a "Star Wars" rip-off. But it actually, if sometimes clumsily, dealt with some very heady themes and had some of the most remarkable production design and visual effects in any genre film or TV series ever.
It was also a show about a literal family unlike "Trek," which was a figurative one, which made it unique as well and there are some remarkable episodes and an ingenious premise that made "BSG" 2004 possible. It was one of the few sci-fi series to deal with theology and spirituality as well. What we also chronicle is the unique place Universal Television was at the end of the '70s in the waning days of the studio system when talent was under contract and half the show creators were either drunk or on drugs, and work was done by a small coterie of largely white men who all knew each other and would all get hired on each others shows. I found that period absolutely fascinating and it's amazing to see how dramatically TV has changed.
UW: You've traced quite a bit of Ron D. Moore's career through "The Next Generation," "Deep Space Nine," "Voyager," and now "Battlestar Galactica." What was it like to work with him, and what do you think these books say about his career?
MAA: Ron is a remarkable talent. That's no secret. But what people might not know is what a great guy he is. A total mensch. I first met Ron back in the heyday of "TNG" when I used to interview him for the late, great Cinefantastique magazine. He has remained steadfast and loyal even when I was less than effusive with my praise for his films like "Generations" (which I savaged) and yet he remained very supportive of my own career. I think he's incredibly savvy and smart and has a passion that is unparalleled among genre creators. He has been incredibly supportive of Ed and I. With the "Trek" books, he spent literally tens of hours on the phone with Ed speaking to him with complete candor and thoughtfulness.
When it came time to do So Say We All, he literally reached out to the entire cast and crew on our behalf and told them to speak to us honestly about the show and it really opened the floodgates so that we were able to talk to everyone involved in the new series from Eddie on down to the grips — okay maybe not the grips, but mostly everyone.
UW: This is the last book in your oral history trilogy. Why is that, and if you could open the door to exploring more shows and properties, what might they be?
MAA: Well, that's not quite true. When I wrote [the introduction to So Say We All], I thought it would be. That I said everything I had to say. And while it's likely to be our last oral history of a genre TV show—although never say never again—we're already committed to another oral history of a major film series for Tor that we're writing now and have a few other projects that we're discussing so like I say; I keep trying to get out, but they keep pulling me back in.
A big part of this is how much I enjoy my working relationship with Ed Gross as well as my fantastic editorial team at Tor, but also how much I love these TV series and films we're writing about. There's a great line in the mediocre Michael Crichton film "Looker," when Albert Finney is asked to do plastic surgery on a really beautiful girl and he wants to turn down the assignment and he's advised by a colleague, "You better do it or someone less competent will." That's kind of how I feel about these oral histories too.
---
Photo by Felix Mittermeier on Unsplash
When I was young, Maeve Binchy was one of my favourite writers. She had this knack of creating characters who came alive. You somehow felt the people who owned the shops and arrived late for mass were real, and you knew them. I learned later from listening to interviews with Binchy that they were—at least their conversations were real. Binchy told stories of riding buses every day just to listen to snippets of conversation. On one if these bus journeys she overheard a young woman telling her friend she was going shopping for a silver wedding anniversary card for her parents. The friend marvelled that at the longevity of her parent's marriage. 'They're miserable as sin together,' she replied. 'The worse the marriage, the bigger the card.' That conversation went on to inspire Binchy's successful book, Silver Wedding. Hearing the author's story reminded me of the hundreds of missed opportunities to notice something that might just spark our next big idea every day.
Like Binchy, I grew up in Dublin. The population at the time was around a million people. But it somehow always felt more like a village than a city. I think that's because permanently curious Dubliners love to talk and exchange stories. It's not unusual to stand at a bus stop and to suddenly get into a conversation with a stranger. Within minutes you'll be hearing about where they're going or coming from and what the doctor diagnosed them with that morning.
I miss those days—the pre-smartphone era when we looked up and into each other's eyes and saw something unexpected there. Now we play pedestrian pinball as we try to avoid bumping into each other, palms up, eyes down, earbuds in, minds diverted and hearts closed. We've stopped being curious about the world outside our curated feeds. We're neglecting to nurture the very things that make us more creative and imaginative and more human. I often wonder what Steve Jobs would think if he were transported back to earth almost six years after his death. Is this what he would have wanted his 'ding in the universe' to be?
Big ideas start out as whispers in unexpected places. Sometimes they happen while you're sitting alone in a bathtub or under an apple tree. Other times they are gifted to you on a crowded bus during rush hour. It's your job to be listening out for them.
Learn more about the book here: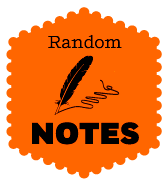 As we herald our newest Pulitzer Prize winners – in an unprecedented four of the five Letters categories – we celebrate all of the 131 titles published by a current or legacy imprint of Penguin and Random House that have been awarded a Pulitzer since the inception of the Prize more than a century ago. 
They include some of the defining fiction, nonfiction, and poetry of the past 100 years, such as: The Brief Wondrous Life of Oscar Wao by Junot Diaz in 2008: Ghost Wars by Steve Coll in 2005: Lindbergh by Scott Berg in 1999; The Grapes of Wrath by John Steinbeck in 1940; The Road by Cormac McCarthy in 2006; The Power Broker by Robert A. Caro in 1975;  Promises: Poems 1945-56 by Robert Penn Warren  in 1958; Humboldt's Gift by Saul Bellow in 1976; The Magnificent Ambersons by Booth Tarkingtonin 1919; and Common Ground by J. Anthony Lukas in 1986.
Here are our four newest Pulitzer winners!
Biography
The Return: Fathers, Sons and the Land in Between by Hisham Matar.
Edited by Noah Eaker.
Pulitzer citation: "For a first-person elegy for home and father that examines with controlled emotion the past and present of an embattled region."
Susan Kamil, Hisham Matar's publisher at Random House, said, "It's thrilling to see Hisham's work so recognized by the Pulitzer jury. The Return is about Hisham's personal search for his father, but his art elevates it into a universal quest for justice."
The Return previously won the inaugural PEN/Jean Stein Book Award.
Fiction
The Underground Railroad by Colson Whitehead.
Edited by Bill Thomas.
Pulitzer citation: "For a smart melding of realism and allegory that combines the violence of slavery and the drama of escape in a myth that speaks to contemporary America."
Colson Whitehead commented, "I don't even know what to say — this has been a crazy ride ever since I handed the book in to my editor. I'm incredibly grateful to everyone who picked up a copy and dug it, and to all the kind folks who championed it along the way — the booksellers, the reviewers, the awesome Oprah Winfrey, and the judges. It's a nice day to put 'New York, New York' on the headphones and walk around city making crazy gestures at strangers."
The Underground Railroad has sold over 825,000 copies in the United States across all formats.  An Oprah's Book Club 2016 selection, #1 New York Times bestseller, a New York Times Book Review Ten Best Books of 2016 selection and the winner of the 2016 National Book Award for Fiction, the book chronicles young Cora's journey as she makes a desperate bid for freedom in the antebellum South. After escaping her Georgia plantation for the rumored Underground Railroad, Cora discovers no mere metaphor, but an actual railroad full of engineers and conductors, and a secret network of tracks and tunnels beneath the Southern soil.
General Nonfiction
Evicted: Poverty and Profit in the American City by Matthew Desmond.
Edited by Amanda Cook.
Pulitzer citation: "For a deeply researched exposé that showed how mass evictions after the 2008 economic crash were less a consequence than a cause of poverty."
Ms. Cook commented, "It's been an honor for all of us at Crown to help bring Evicted into the world. Matt Desmond writes with great heart and intellectual rigor about America's housing crisis. He follows eight families in Milwaukee as they struggle to keep a roof over their heads, showing us how a lack of stable shelter traps families in poverty and destroys lives meant for better things. Matt often says, 'We don't need to outsmart poverty; we need to hate it more.' With Evicted, he has helped us do exactly that."
Evicted previously won the 2016 National Book Critics Circle Award for Nonficiton, the 2017 Andrew Carnegie Medal for Excellence in Nonfiction, the 2017 PEN/John Kenneth Galbraith Award for Nonfiction, and the 2016 Discover Great New Writers Award in Nonfiction, among other honors.
History
Blood in the Water: The Attica Prison Uprising of 1971 and Its Legacy by Heather Ann Thompson.
Edited by Edward Kastenmeier.
Pulitzer citation: "For a narrative history that sets high standards for scholarly judgment and tenacity of inquiry in seeking the truth about the 1971 Attica prison riots."
Mr. Kastenmeier commented, "Heather is a remarkable historian who has spent the last ten years of her life working diligently to make sure she could do justice to this story before it is too late.  She has shown remarkable courage and fortitude in researching a story the authorities didn't want told.  We need that now more than ever. In the years she's been working on this book the issues it raises have become more urgent than ever. For all these reasons I could not be happier for her upon this news."
We thank and congratulate Hisham Matar, Colson Whitehead, Matthew Desmond, and Heather Ann Thompson, their respective editors Noah Eaker, Bill Thomas, Amanda Cook, and Edward Kastenmeier, and our colleagues at Random House, Doubleday, Crown Publishers, and Pantheon for continuing and building upon one of our proudest literary traditions.
To view the complete 2017 Pulitzer winners list, click here.
Learn more about the winners here:
Editors get very passionate about books they work on – the Editor's Desk series is his or her place to write in-depth about what makes a certain title special. Get the real inside-scoop on how books are shaped by the people who know them best.
When a surprising trend takes hold, it's easy to think of it as something unprecedented. But sometimes it seems that way due to our own limited perspective. Much of fashion in any field is the re-introduction of things that were popular once upon a time—and such is the case with the adult coloring book trend, which has so affected the publishing business in recent years.
Not long ago, a fellow editor shared with me an article in the New Republic about adult coloring books. Putting the fascination with meditative examples of the category in context, the article described a moment in the 1960s when grown-ups were crazed for coloring books, many of which were powered by provocative—even subversive—humor. I hadn't been around to witness the first big boom of adult coloring, so I was intrigued by the article. Then it identified the genre's genesis: an incendiary little thing called The Executive Coloring Book.

The Executive Coloring Book by Marcie Hans, Dennis Altman, and Martin A. Cohen was published in 1961. It begins this way: "THIS IS ME. I am an executive. Executives are important. They go to important offices and do important things." The work of three young advertising copywriters, it became a surprise bestseller and debuted on the New York Times list just a few slots down from Franny and Zooey and To Kill a Mockingbird.
On every page, the authors struck innocent-looking line drawings against deadpan captions. The spark that results is a fierce humor that skewers an era but also comments on the more general phenomenon of corporate culture that is alive and well today, 55 years later. The genius of the thing is that that humor feels perfectly current. So many of today's biggest companies could stand in as targets for these darts, and so many executives (from the commander-in-chief on down) could benefit from such needling.
So we saw it as our joyful duty to bring The Executive Coloring Book back. After all, while this book might not be a vehicle for meditation, in worrisome times what better therapy is there than humor?
The Executive Coloring Book is on sale March 28, 2017. Stay tuned for more on how to participate in the re-release of this classic coloring book!
It's been an amazing year for reading, and the The New York Times Book Review editors have selected some of their favorites.
Check out some of the most loved books of the year:
Johnny Cash's son reflects on his father, his legacy, and his poetry. 
FOREWORD: REDEMPTIONS
My father had many faces. There was much that made up the man. If you think you "know" John R Cash, think again. There are many layers, so much beneath the surface.
First, I knew him to be fun. Within the first six years of my life, if asked what Dad was to me I would have emphatically responded: "Dad is fun!" This was my simple foundation for my enduring relationship with my father.
This is the man he was. He never lost this.
To those who knew him well—family, friends, coworkers alike—the one essential thing that was blazingly evident was the light and laughter within my father's heart. Typically, though his common image may be otherwise, he was not heavy and dark, but loving and full of color.
Yet there was so much more . . .
For one thing—he was brilliant. He was a scholar, learned in ancient texts, including those of Flavius Josephus and unquestionably of the Bible. He was an ordained minister and could easily hold his own with any theologian or historian. His books on ancient history, such as Gibbon's The History of the Decline and Fall of the Roman Empire, were annotated, read, reread and worn, his very soul deeply ingrained into their threadbare pages. I still have some of these books. When I hold them, when I touch the pages, I can sense my father in some ways even more profoundly than in his music.
My father was an entertainer. This is, of course, one of the most marked and enduring manifestations. There are thousands upon thousands of new Johnny Cash fans every year, inspired by the music, talent, and—I believe hugely—by the mystery of the man.
My dad was a poet. He saw the world through unique glasses, with simplicity, spirituality, and humor. He loved a good story and was quick to find comedy, even in bleak circumstances. This is evident in one of the last songs he wrote within his lifetime, "Like the 309":
It should be a while before I see Dr. Death
So it would sure be nice if I could get my breath
Well, I'm not the crying nor the whining kind
Till I hear the whistle of the 309
Of the 309, of the 309
Put me in my box on the 309.
Take me to the depot, put me to bed
Blow an electric fan on my gnarly old head
Everybody take a look, see I'm doing fine
Then load my box on the 309
On the 309, on the 309
Put me in my box on the 309.
Dad was asthmatic and had great difficulty breathing during the last months of his life. On top of all this, he suffered with recurring bouts of pneumonia. Still, through the gift of laughter, he found the strength to face these infirmities. This recording is steeped in irony, although made mere days before his passing. His voice is weak, yet the mirth in his soul rings true.
Dad was many things, yes. He was tortured throughout his life by sadness and addiction. His tragic youth was marked by the loss of his best friend and brother Jack, who died as the result of a horrible accident when John R was only twelve. Jack was a deeply spiritual young man, kind and protective of his two-year-younger brother. Perhaps it was this sadness and mourning that partly defined my father's poetry and songs throughout his life. He was likewise defined at the end of his life by the loss of my mother, June Carter. When she passed, their love was more beautiful than ever before: unconditional and kind.
Still, it could not be said that any of this—darkness, love, sadness, music, joy, addiction—wholly defined the man. He was all of these things and none of them. Complicated, but what could be said that speaks the essential truth? What prevails? The music, of course . . . but likewise . . . the words.
All that made up my father is to be found in this book, within these "forever words."
When my parents died, they left behind a monstrous amassment of "stuff." They just didn't throw anything away. Each and every thing was a treasure, but none more than my father's handwritten letters, poems, and documents, ranging through the entirety of his life. There was a huge amount of paper—his studies of the book of Job, his handwritten autobiography Man in Black, his letters to my mother, and likewise to his first wife, Vivian, from the 1950s. Dad was a writer, and he never ceased. His writings ranged through every stage of his life: from the poems of a naive yet undeniably brilliant sixteen-year-old to later comprehensive studies on the life of the Apostle Paul. The more I have looked, the more I have understood of the man.
When I hold these papers, I feel his presence within the handwriting; it brings him back to me. I remember how he held his pen, how his hand shook a bit, but how careful and proud he was of his penmanship—and how determined and courageous he was. Some of these pages are stained with coffee, perhaps the ink smudged. When I read these pages, I feel the love he carried in those hands. I once again feel the closeness of my father, how he cared so deeply for the creative endeavor; how he cared for his loved ones.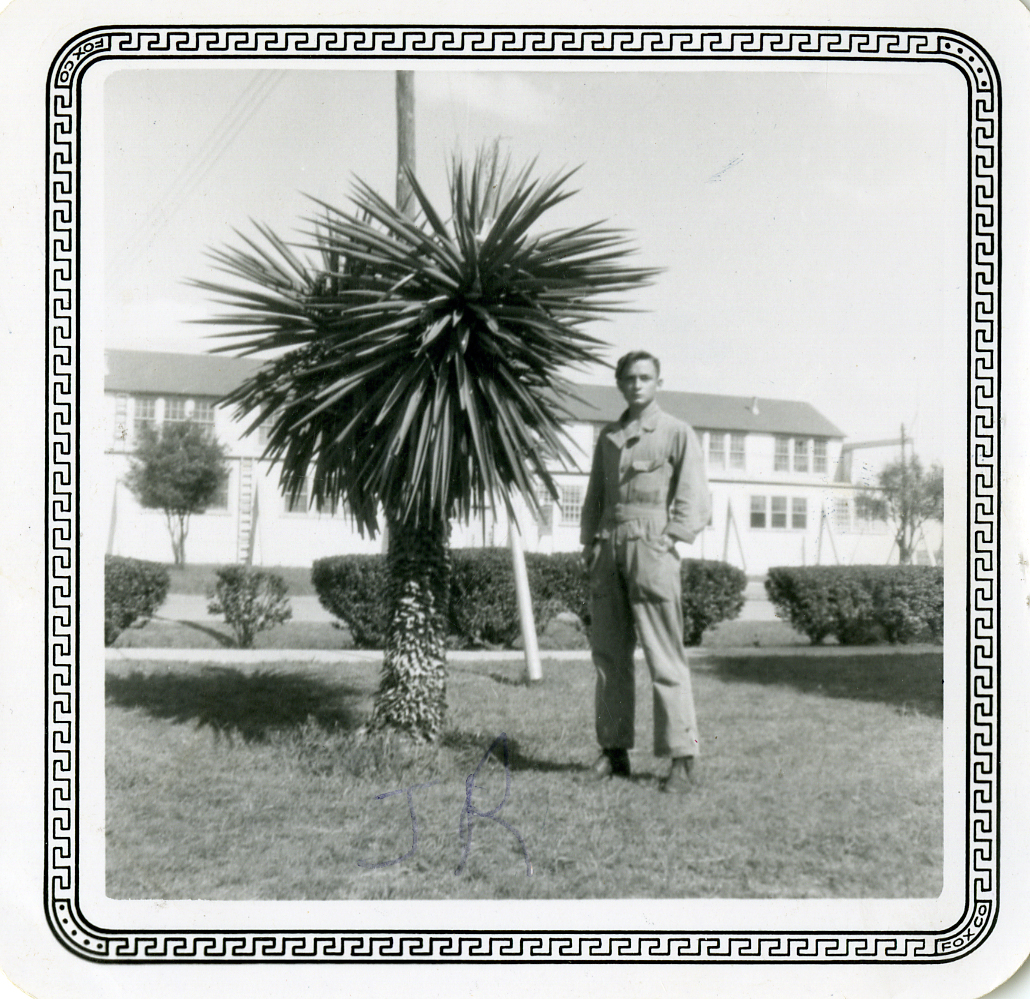 There are some of these I feel he would have wanted to be shared, some whose genius and brilliance simply demanded to be heard. I hope and believe the ones chosen within these pages are those he would want read by the world.
Finally, it is not only the strength of his poetic voice that speaks to me, it is his very life enduring and coming anew with these writings. It is in these words my father sings a new song, in ways he has never done before. Now, all these years past, the words tell a full tale; with their release, he is with us again, speaking to our hearts, making us laugh, and making us cry.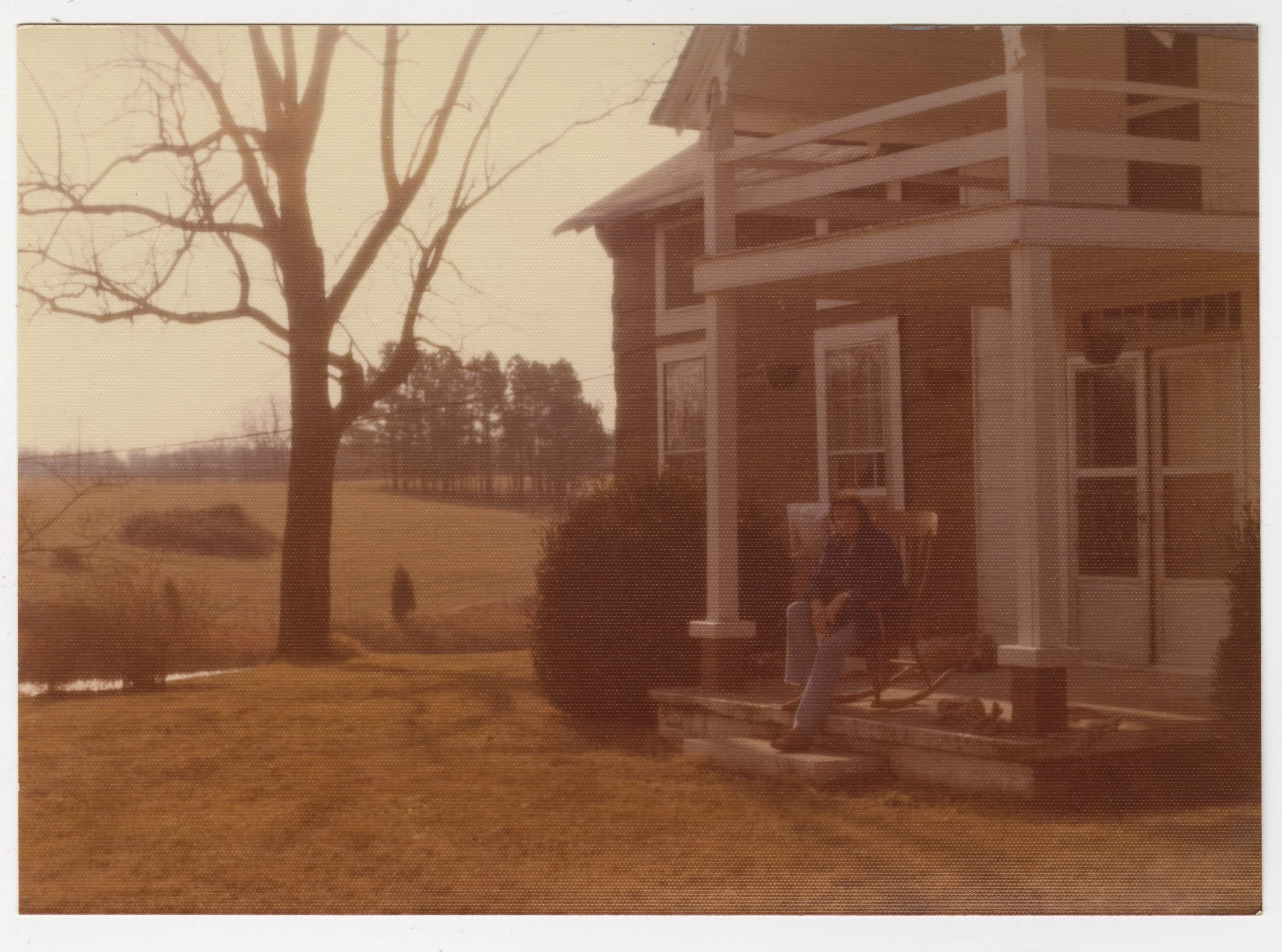 The music will endure, this is true. The music will endure, this is true. But also, the words. It is ultimately evident within these words that the sins and sadnesses have failed, that goodness commands and triumphs. To me, this book is a redemption, a cherished healing. Forever.
John Carter Cash
35,000 feet above western Arkansas, flying east . . .
This week, the National Book Foundation announced its Shortlists for the 2016 National Book Award: five titles in each of four categories. 
Our Finalists:
FICTION:
The Association of Small Bombs by Karan Mahajan
The Underground Railroad by Colson Whitehead
NONFICTION:
Blood in the Water by Heather Ann Thompson
YOUNG PEOPLE'S LITERATURE:
The Sun is Also a Star by Nicola Yoon
The winners will be announced at the annual National Book Awards dinner on Wednesday, November 16 during which the Foundation's Medal for Distinguished Contribution to American Letters will be bestowed upon Robert A. Caro, the singular, #1 bestselling, Pulitzer Prize, National Book Award-winning author of The Power Broker and The Years of Lyndon Johnson biographies.  The award is given annually to an author who has enriched our literary heritage over a lifetime of achievement.
Our congratulations to Mr. Caro, his Knopf and Vintage publishing teams, and to Nicola Yoon, Heather Ann Thompson, Karan Mahajan, Colson Whitehead, and to their editors and publishers.
Editors get very passionate about books they work on – the Editor's Desk series is his or her place to write in-depth about what makes a certain title special. Get the real inside-scoop on how books are shaped by the people who know them best.
Meg Leder, Executive Editor, Penguin Books, takes us inside the world of adult coloring books, one of the hottest segments in publishing.  She edits "The Queen of Coloring,"Johanna Basford, whose newest title, Magical Jungle, is published by Penguin Books on August 9.
In your view, what accounts for the adult coloring book craze and what separates Johanna Basford from the adult coloring book artist pack?
I think the adult coloring book craze has taken hold for several reasons: (1) It's a welcome respite from the world of computer screens. Coloring is a distinctly physical activity, and there's something imminently relaxing about putting marker or colored pencil to paper, instead of spending time with screens. (2) It's an inherently democratic hobby. All you need is a book and a coloring tool—you don't need to spend a lot of money on supplies or time learning skills. (3) And I think it speaks to something a lot of us did when we were kids—we loved it then, so it makes sense we'd love it now, especially with the more intricate designs!
I think New York Magazine dubbed Johanna the "Queen of Coloring" for a number of reasons. She was one of the first people out there to invite adults into the coloring book realm. She's got a marvelous artistic vision—she's so exceptionally talented at creating intricate work that inspires colorists. And she's also extremely generous, both as a person and as a creator. She's said a number of times that she just starts the masterpieces, and her fans finish them. I think that generosity shows in her art and resonates with all her fans.
 Watch Joanna Basford's "Magical Jungle – An Inky Expedition & Coloring Book" video:
How did you come to acquire and edit your first adult coloring book and how did the process compare with how you work with Johanna on her books?
When I was at Perigee, I acquired my first two coloring books at roughly the same time: Outside the Lines by Souris Hong, and Color Me Girl Grush by Mel Elliott. Rather than the fact that they were coloring books, what drew me to both of these was the subject matter (street art and Ryan Gosling, respectively!) and the fact that they expanded notions of creativity. And then, luckily, they both really benefitted from the adult coloring book craze timing-wise.
In the years since, the coloring book audience has become a lot more opinionated and sophisticated about what they want in a coloring book, so with Johanna's titles, we've spent a lot of time with our amazing production team looking at paper weight, opacity, etc. When I worked on those first two books, I never imagined that several years down the line, I'd be spending as much time talking about the merits of white vs ivory paper as I do now. But we want to keep those colorists happy!
In addition to adult coloring books, what are a couple of the upcoming books you are editing that are of most interest and what do you hope will distinguish them?
I'm publishing a book called Carry This Book from Broad City's Abbi Jacobson this fall. It's a marvelous illustrated book detailing the contents of real people's and fictional characters' bags. It's one of the most wonderfully weird and weirdly wonderful projects I've worked on since I started publishing, and I think readers will be really intrigued by this glimpse into the way Abbi's mind and creative process work. Abbi's a spectacularly creative and cool person, and it shows on the page.
I'm also really excited about two other books I have coming out this fall:   Tree of Treasures: A Life in Ornaments and The Wasp That Brainwashed the Caterpillar. The former is a gift book that explores the way ornaments tell the stories of our lives, and the latter looks at all the strange animals that evolution has created, including the antechinus, whose males have so much sex during their three-week mating session that runaway testosterone levels make them bleed internally, go blind, and drop dead! I love that my list at Penguin has room for such a wide spectrum of books, and my hope is that readers will enjoy reading them as much as I loved editing them.
Explore some adult coloring books here!